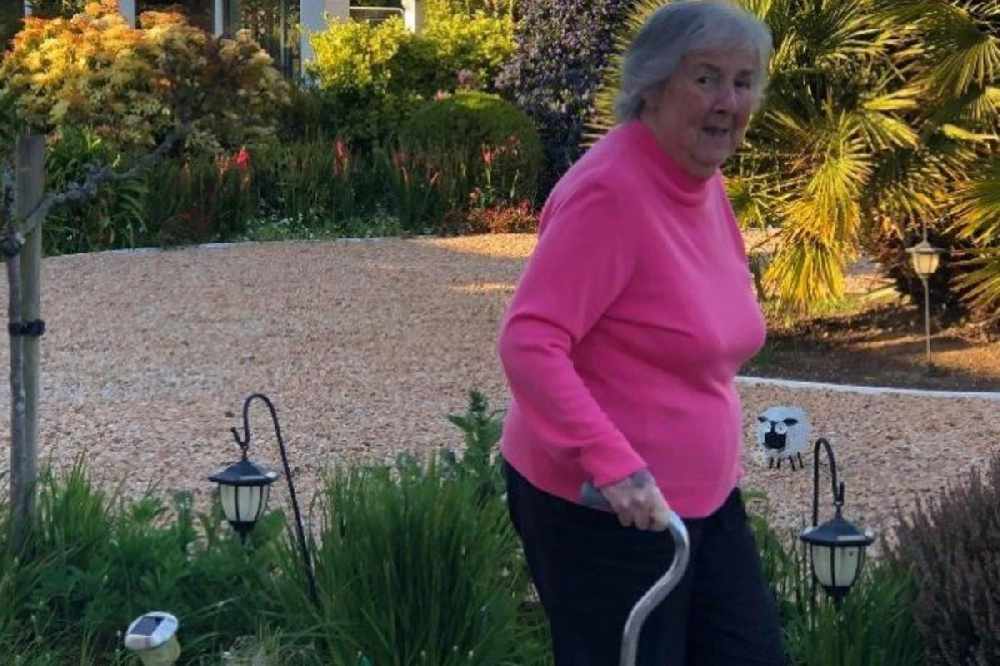 An 81-year-old islander - inspired by Colonel Tom Moore - is walking laps of her own garden to raise money for all departments at the General Hospital.
Lorna Hopley has been walking two laps every day since the Easter Bank Holiday weekend.
It's just six months after she was in the hospital's care for eight weeks after breaking her hip, arm and shoulder.
More than £1000 has been raised so far.
"It gives you that boost, that incentive to carry on doing it. I just want to raise as much as I can for them. I would love to give them a big shindig at the end of it!
"If I went on to be like Captain Tom, wowee! The sky is the limit!"
Colonel Tom, who turned 100 last week, has become a worldwide sensation for walking a lap of his garden every day for the NHS - raising an incredible £32million.
Lorna says as she's a bit younger at 81, she wants to do two laps every day and has told Channel 103 that she prepares a G&T for herself as an incentive to enjoy at the end!
"I'm going to carry on walking like this for the next five months and see how much I can get.
"Every department I want to give something to. I've said just tins of chocolate biscuits or chocolates because I know they love chocolates!
"My next-door neighbour, who is a nurse, she said maybe you could put baskets of fruit!"
You can read Lorna's story and donate here.
Channel 103 listener Richard won £530 on the Mystery Voice with Les Ormes this morning and kindly committed to donating £30 of that to Lorna's fundraiser. You can hear it below.