A man has been rescued from the rocks behind Gorey Castle.
Ten firefighters were called to the scene just before 7.30pm on Wednesday, and the St Catherine Lifeboat was launched.
In a joint recovery effort, ropes were used to bring the man to safety.
He was suffering from shock but only slightly injured.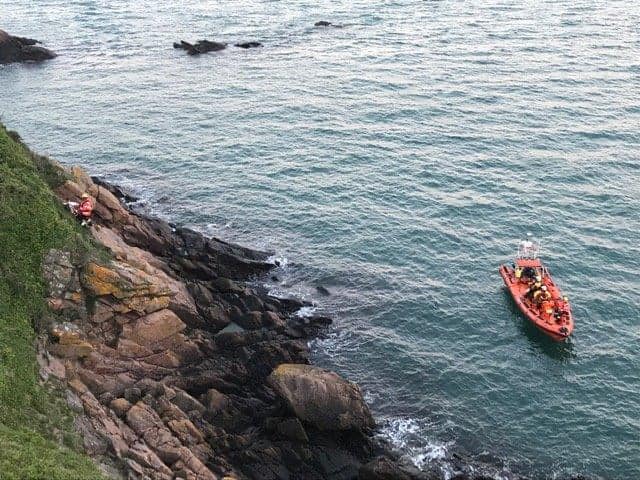 Six of the firefighters were diverted to the rescue from another incident and four more had been touring the new Nightingale Hospital for a familiarisation visit.
A firefighter from White Watch boarded the RNLI vessel, and two lifeboat crew members were put ashore to assess the casualty and secure his position.
He had tried to climb to safety himself put had got stuck in a precarious position, unable to move up or back down.
"This incident demonstrates the excellent joint working between Jersey Coastguard, RNLI Jersey and Jersey Fire and Rescue.
We would like to remind the public that if you are planning on visiting some of the islands more remote coastal areas you check the tides and ensure you have a way of raising the alarm in case of an emergency." - JFRS.
Photos: Jersey Fire and Rescue Service