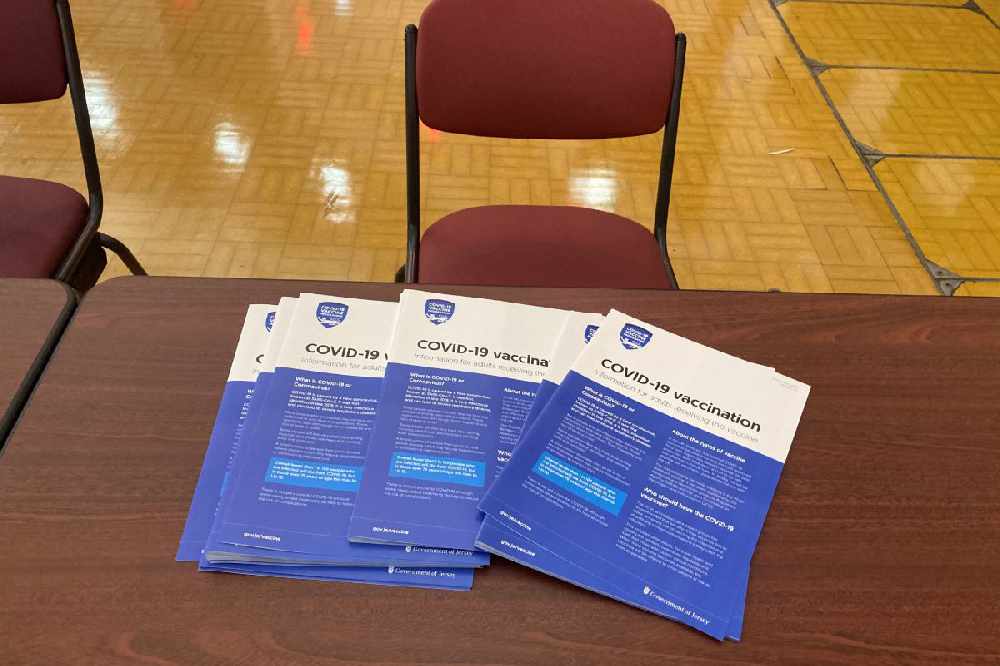 Nearly a quarter of over 80s in Jersey got their coronavirus booster dose last week.
Over 70s are also now eligible.
Letters have been sent to clinically vulnerable islanders aged between 16 and 69, who can book a third dose from Monday 4 October.
They need to bring their letter and some ID to the appointment.
Just over 2,000 booster doses were administered between Monday 20 September and Sunday 26 September.
Walk-in appointments for first and second doses have been shelved because of the booster doses and the 12 to 15-year-old vaccine programme.
First and second doses can still be booked online or by calling the coronavirus helpline.
"The Booster Programme has been doing really well; we saw just under a quarter of Islanders aged 80 and over coming into the Centre for their booster dose, within just one week of becoming eligible.
"We are among the first jurisdictions in the UK to publish booster vaccination statistics and I think that is something to be really proud of.
"This week we saw many 12-15 year olds coming into the Centre for their Covid vaccination; the child-friendly pods that we have set up has been really successful and positively received by children and parents.
"I look forward to welcoming high-risk Islanders for their booster dose next week, it is really important that we keep up this effort to get vaccinated and I continue to thank Islanders for their support and those who joined the Ask The Experts event earlier this week. I hope that Islanders found it useful but if Islanders have any questions about the vaccine, please feel free to ask any of our medical experts who are always happy to help." - Becky Sherrington, Head of the Vaccination Programme.
Details on how many 12 to 15 year olds have received a Covid-19 vaccine so far will be published next week.