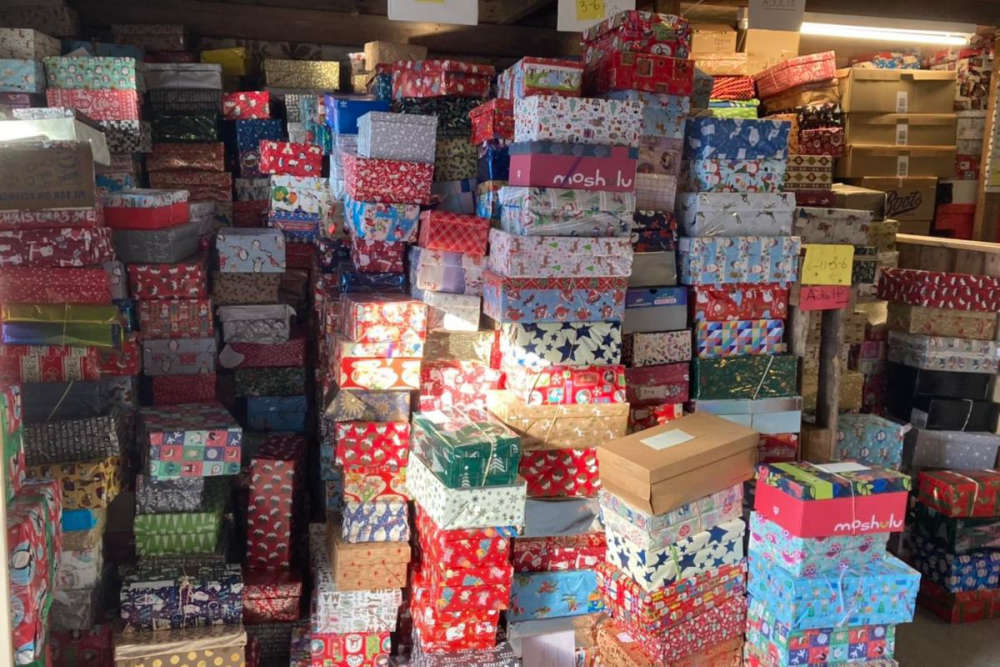 Picture Credit: Mustard Seed Jersey
Just shy of 3,000 Christmas shoeboxes are on their way to youngsters and the elderly in Romania.
They've been donated to the charity Mustard Seed Jersey, along with warm clothes, bedding, and hand-knitted blankets.
Islanders have also given £17,620 for transporting the shoeboxes, winter fuel, food, and medicines.
"We want to thank everyone who has contributed in any way - mainly the generous Jersey public, and also some welcome donations from people in Sark and the UK.
"The shoeboxes along with warm clothes and bedding including some beautiful hand-knitted blankets should arrive in Romania in good time for distribution before their schools close for Christmas."
15 handmade blankets were donated by a knitting and sewing group in St John.
One generous islander, Connie Clements, knitted 8000 squares.
A host of Jersey schools contributed, including Les Quennevais, Mont Nicolle, Les Landes, St Peter, JCG, FCJ, De Le Salle, Beaulieu, D'Auvergne, and Grands Vaux.
St Michael's School was the first to donate. They arranged 107 shoeboxes this year.
One Jersey child also donated lego sets for schoolchildren in the country to enjoy.