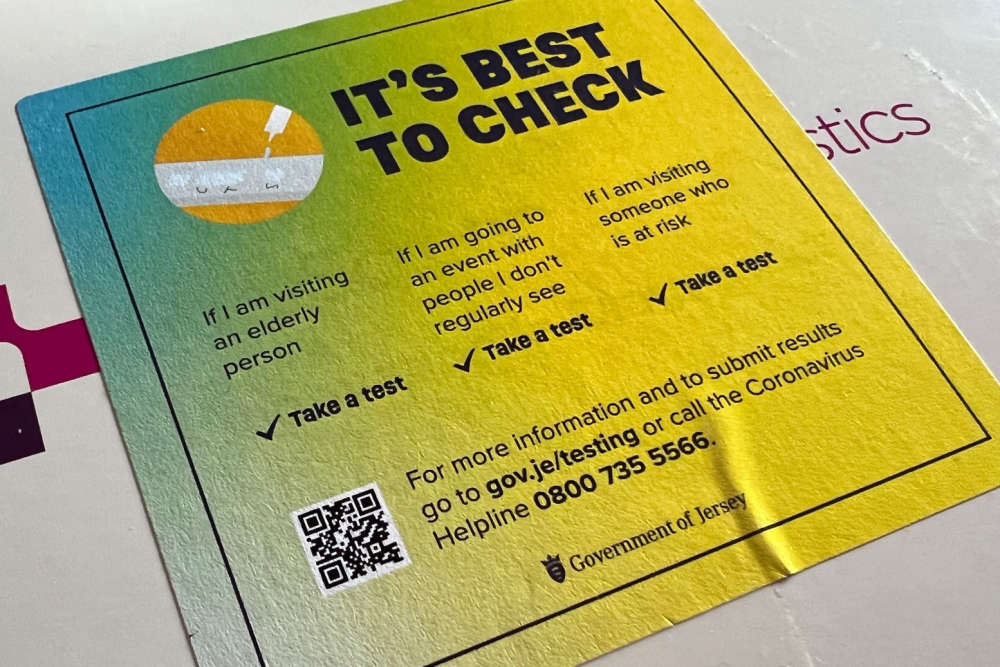 More than 15,600 people have signed up for home lateral flow testing so far, with 58 positive results recorded.
6,100 negative tests have been submitted.
Some people haven't been uploading their negative results, and others have called the helpline or booked a test online instead of uploading their results.
"We would ask everyone to please upload their results, both negative and positive. It's quick and easy to do this online, using the link provided when you registered.
"If you test positive with lateral flow, and then test positive on your confirmatory PCR, your isolation period may start from the date you uploaded your positive LFT, rather than the date of your positive PCR." - Rachel Williams, Director of Testing and Tracing.
The lateral flow home testing programme was launched just over two weeks ago to help protect the island community through the winter months.
All islanders over the age of 12 can sign up online to have the kits delivered to their homes.
It's recommended they are taken at least twice a week and before going to events and visiting vulnerable people.
110 new cases of coronavirus have been recorded in Jersey today (11 November), taking the active total to 663.
The government is calling on islanders with booked PCR tests to keep to their original appointment time, as the Covid-19 helpline and testing centre are in high demand with the recent increase in Covid-19 cases.
Anyone who has to cancel an appointment can call the coronavirus helpline or email cancelpcrtest@gov.je
"We are grateful to Islanders for their continued recognition that testing is an important measure to tackle the spread of COVID-19.
"From this week, we are making more test appointments available each day, particularly for people who have received a positive Lateral Flow Test and require a confirmatory PCR.
"Islanders are reminded to only book a symptomatic appointment if they have symptoms of Covid-19 (high temperature or fever, new continuous cough, loss or change to sense of smell or taste, headache, sore throat or runny nose).
"Please do not book a symptomatic appointment if you believe you are a Direct Contact but you have no symptoms. Please wait to be identified as a direct contact by the Contact Tracing Team, who will arrange a PCR test for you." - Rachel Williams.
The government says there has been an increase recently in the number of people who test positive after booking a PCR swab, especially those with symptoms and direct contacts.
70% of 70 to 74 year olds in Jersey have now received their coronavirus booster dose, along with 60% of 65 to 69 year olds.
Coronavirus vaccine take-up amongst under 18s continues to be slow, with just 26% of 12 to 15-year-olds getting their single dose.
Consideration is being given to offering Covid-19 vaccinations in schools.
Becky Sherrington says they're working with different government departments 'to look at the feasibility of doing things differently.'
12 to 17-year-olds can now walk into Fort Regent for a vaccine without pre-booking an appointment.