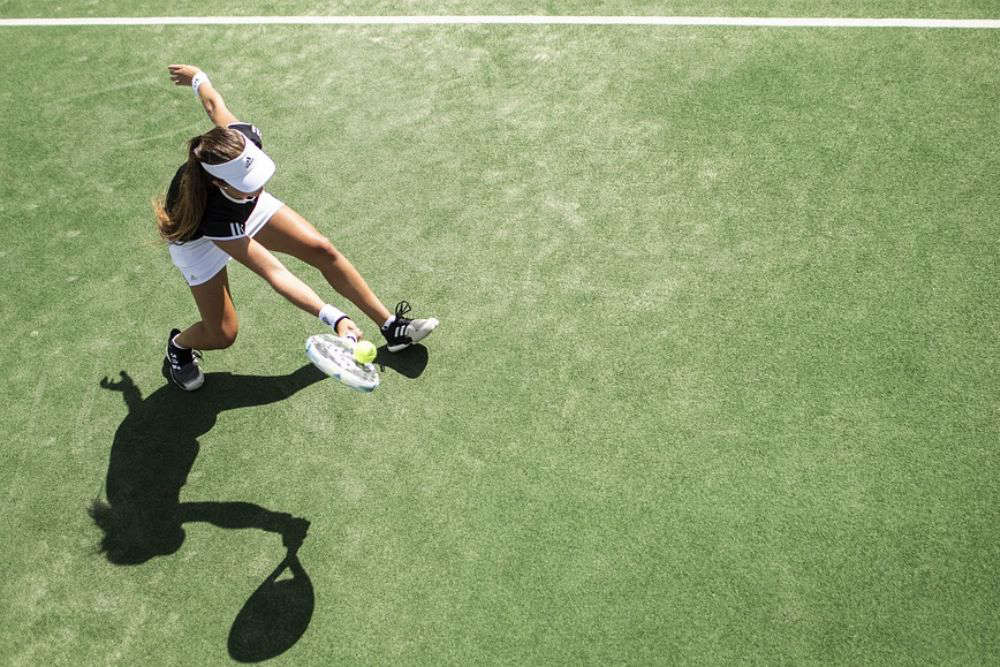 Sports clubs have been given funding to help recover from the impacts of Covid-19.
Jersey Sport's Recover and Reinvent was launched in May 2021 to support not-for-profit sports clubs or associations facing financial burden and loss as a result of the Covid-19 pandemic.
Thirteen are sharing grants worth a total £87,383 in the second round of funding.
The money has come from re-purposed travel grants typically offered by Jersey Sport, but which have gone un-used because of travel restrictions preventing off-island competition.
Groups could apply for financial support if they were able to demonstrate how it could be used to change the way they deliver sports in response to the pandemic.
Among the 13 successful applicants were Jersey Gymnastics Club, Jersey Rugby Club and St Saviour's Bowls Club.
The Caesarean Tennis Club has also been given an award to make 'desperate' repairs to their facilities.
Sue Holland, from the club, says the tennis courts were becoming "unplayable".
"On behalf of the committee, staff and members I would like to thank Jersey Sport for granting funds to the club for resurfacing and painting two indoor hard courts. They look great!"
Karen Clark, Vice Chair at the club, welcomed the funds used to repair the courts, allowing them to be fixed in time as interest in the sport increased due to recent British tennis victories.
"Thanks to the grant, courts have been repaired after a frightening amount of years. Now the playing surface has much improved and players are enjoying the surface much more.
Emma Raducanu's success has done wonders for tennis and we have had lots of young female tennis players express interest since her success at the US Open last month."
The club recently ran a taster session for young players interested in the sport, which was met with high demand after Emma Raducanu's historic US Open win.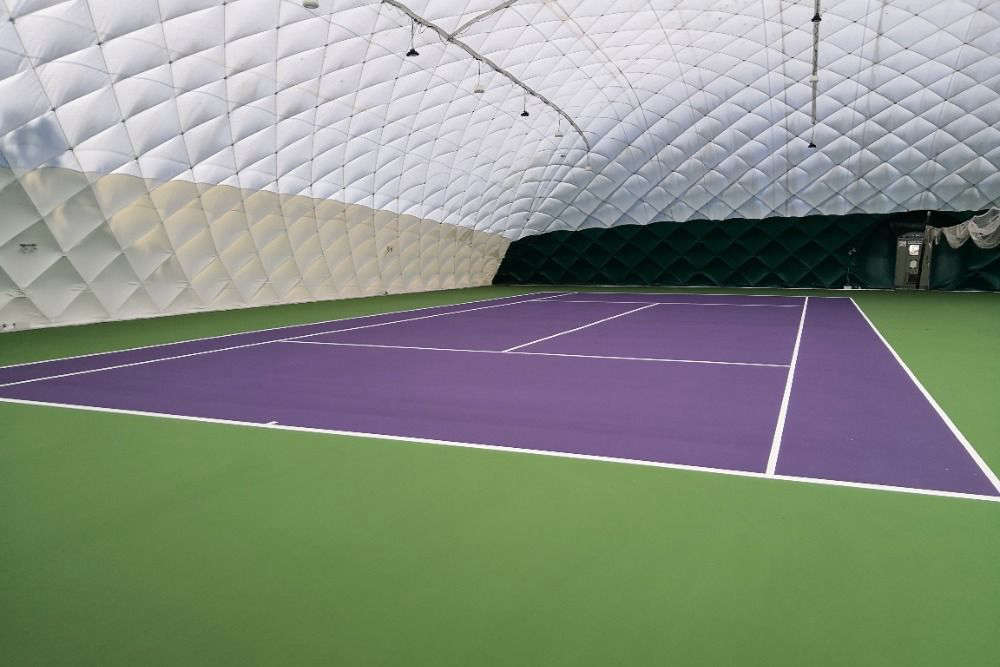 The recently fixed courts at Caesarean Tennis Club
Applications were considered and assessed by Jersey Sport's Grants Advisory Committee, with 86% of applications being eligible for the fund.
James Tilley, Head of Sport and Children said he was delighted to reignite sport in the island.
"We're delighted to be able to enable sport and physical activity to continue positively impact the physical and mental health of islanders through the allocation of this Recover and Reinvent fund.
Applications were received by a variety of local sports, requesting assistance and it was great to see the range of delivery initiatives presented."
Other clubs that were successful in receiving funding were: First Tower Institute, Jersey Air Rifle Club, Jersey Drag Hunt and Chase Club, Jersey Irish GAA Club, Jersey Rowing Club, Jersey Football Association, Les Mielles Tennis and St Brelade's Small Bore Rifle Club.