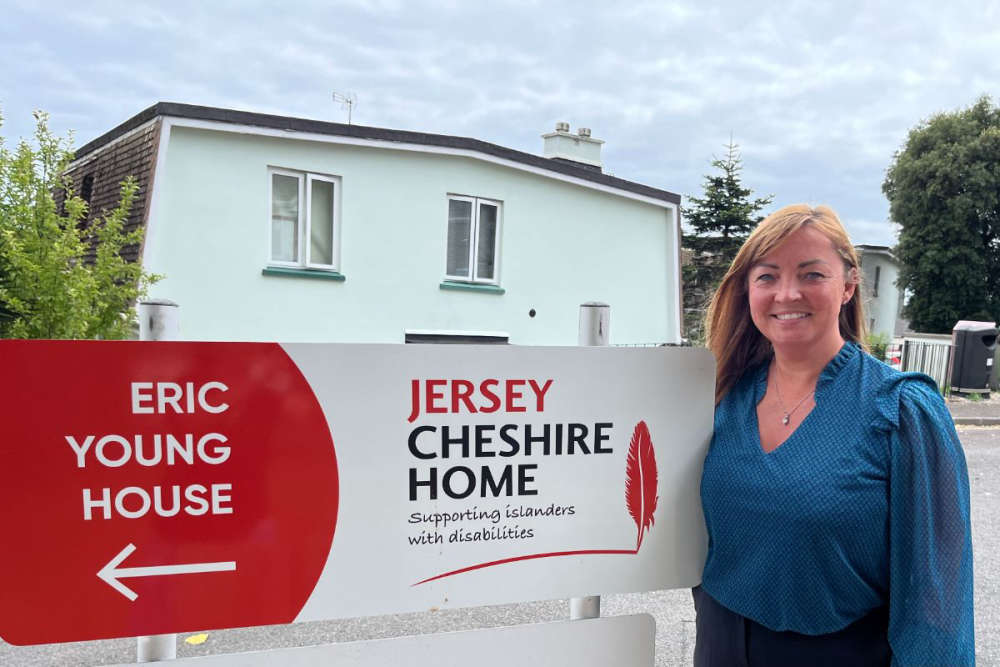 CEO, Donna Abel, is hoping that islanders and businesses will consider donating.
Jersey Cheshire Home is appealing for help to raise £170,000 to install a fire sprinkler system.
The facility cares solely for islanders with disabilities.
£95,000 has been collected so far because of big donations from the Jersey Community Foundation and Roy Overland Charitable Trust.
CEO Donna Abel says prevention is much better than cure.
"We support, and have done for almost 40 years, physically disabled islanders who have been able-bodied.
"So you can imagine being on your own in your room when a fire happens in a care home and you've got a physical disability and you're unable to get yourself out, so we obviously want to make sure that we can react as quickly as possible to any needs that happen to our residents in the future."
There is no legal requirement to install sprinkler systems in these types of buildings, but the charity says it wants to create the safest environment possible for its residents.
Ms. Abel says they're going above and beyond.
"We're basically futureproofing to make sure that we have a facility that is fit for purpose in the future, but also that we have the best quality care as well as the safest care home on the island.
We're halfway through the project now and it's going really well. We're using local suppliers to conduct the work.
We just need that final push so that we can ensure that in the event of a fire, we can react as swiftly as possible."
The intention is to have a fully functional system up and running by the end of the year.
Donations can be made here.