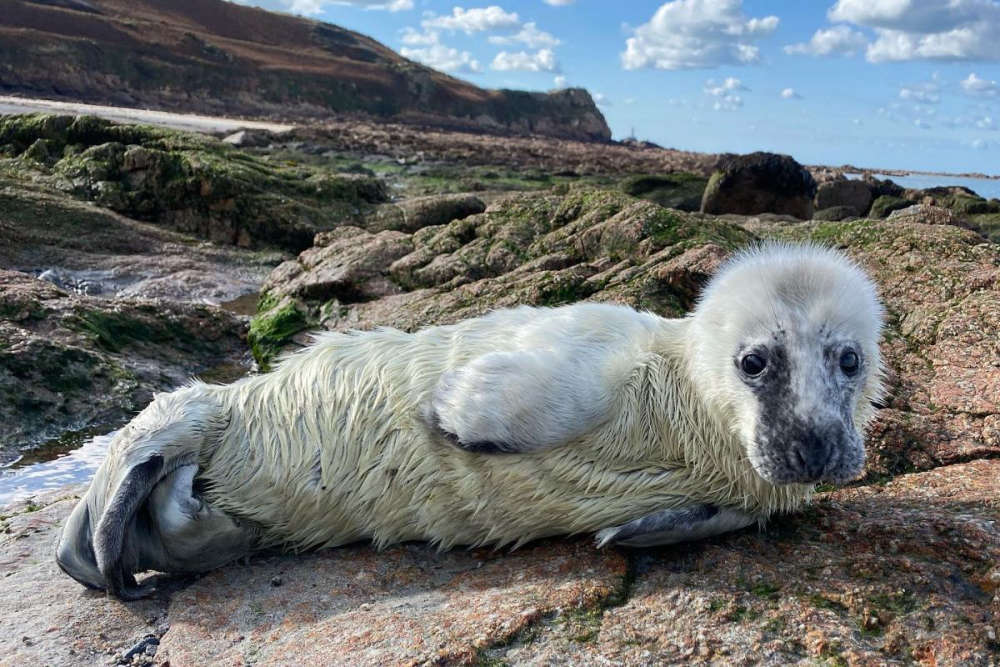 A baby seal pup is being cared for in Guernsey after washing up on a Jersey beach over the weekend.
The JSPCA was called by a dog walker on Saturday 23 October after the pup was seen looking distressed on the rocks at La Pulente beach in St Ouen.
The charity then contacted the British Divers Marine Life Rescue, with local coordinator Donna De Gruchy estimating that the pup was only around a week old and weighing around 17kg.
After waiting to see if the pup's mum was in the vicinity, it was taken to the vets for health checks and vital fluids.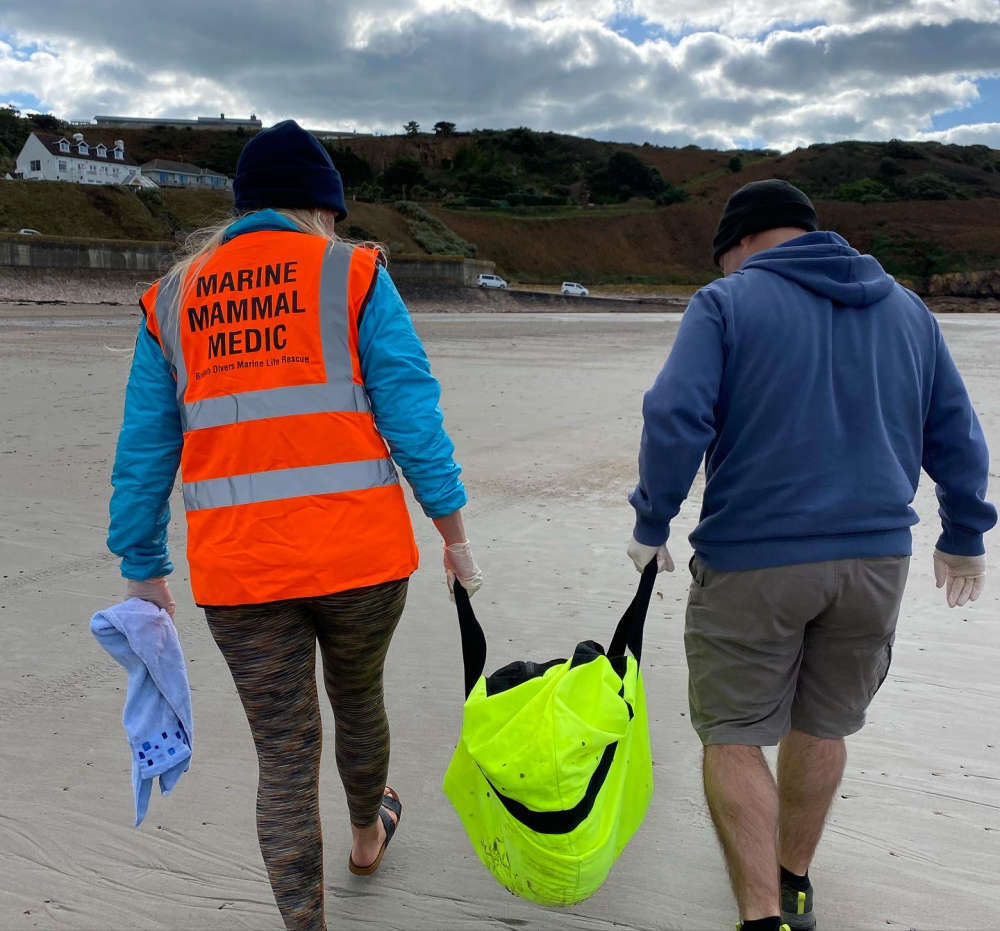 The baby has been named Aurore after last week's storms.
After Aurore's temperature stabilised, it was transported to the GSPCA for further rehab.
"If you find a seal pup on the beach, please stand down wind of the pup, put dogs on a lead immediately, and call the JSPCA on 724331. Give an exact location and description of the pup.
"If you are able to stay on site until one of the marine mammal medics get there to keep other people and dogs away it is always appreciated. Never try and put a seal pup back in the sea." - Donna de Gruchy, British Divers Marine Life Rescue.