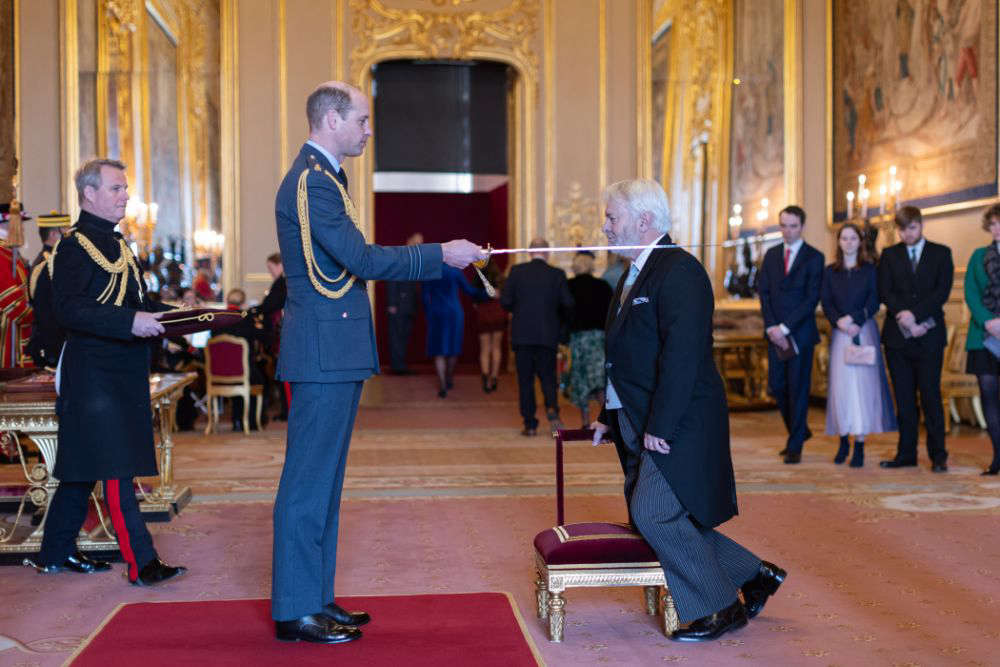 Jersey's Bailiff has received his knighthood in a ceremony at Windsor Castle.
Sir Tim Le Cocq was granted the honour by Her Late Majesty in her Jubilee Birthday Honours list last July for his services to the community.
It was bestowed by the Prince of Wales in the Grand Reception Room at Windsor Castle.
Sir Tim says he is honoured to represent the island as Bailiff and this was the 'icing on the cake'
"It is difficult to describe how special the moment was when awarded my Knighthood by HRH The Prince Of Wales.
Many others before me have spoken of the enormous sense of occasion and I can confirm that it was exactly as you might imagine.
It was both formal and intimate with only my family guests in the room with me in addition, of course, to the Royal entourage.
His Royal Highness was well informed about Jersey, and we had time to speak briefly about recent events.
It is a great honour to represent the island as Bailiff and, as I have said before, receiving my Knighthood feels very much like the 'icing on the cake' and represents a recognition of the hard work and many hours the whole of my team put in to ensure that the Bailiff's office runs smoothly. We are all very proud of the island we represent."