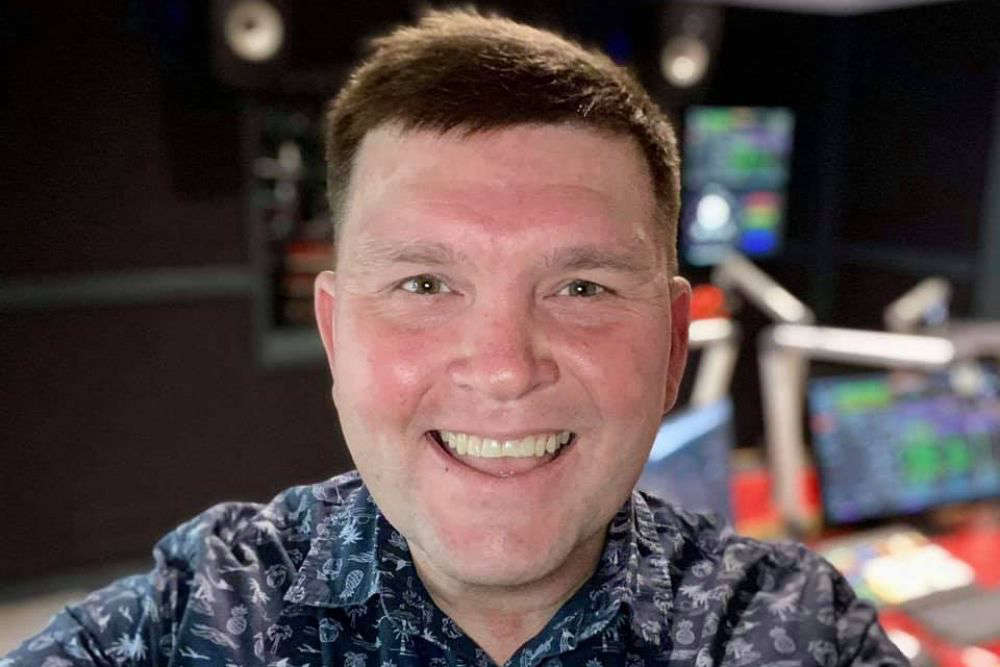 Gary Burgess in the Channel 103 studio
Viewers across the Channel Islands are being encouraged to take to their doorsteps and make some noise as broadcaster Gary Burgess signs off after his last report on ITV.
The 45-year-old says he's 'retiring early' to spend time with his family and friends after being diagnosed with untreatable cancer last November and given 6-12 months to live.
He's been a familiar face on our screens, appearing on Channel Television since 2011.
Gary also presented his last radio show on Jersey's Channel 103 over the weekend, explaining his departure to listeners:
"It's my final chance to say goodbye to you for now on Channel 103. It's my last Sunday show as my health hasn't been too good and has been deteriorating.
"It's reached the point where this week is the week I'm scaling back my work to focus on a few months of being able to spend quality time with my friends, my family and my loved ones.
"It's weird to be thinking about almost 'retiring' but that's the way it goes."
He was previously the station's Programme Manager as well as Managing Director at Guernsey's Island FM.
The 'Bang for Burgess' is due to take place at 6:30pm, at the end of Thursday's evening news on ITV Channel.
Organiser, Daniel Baugh, says the more people who take part, the bigger impact it will have:
"Many people would like to show their appreciation for what Gary has done for us over the years. So at 6.30pm, at the end of Channel Report, we will be joining together in a 'Clap for Carers'-style 'Bang for Burgess'.
"Across the islands, we will be making some noise from our windows and doors to show our gratitude for all his hard work over the years.
"Use saucepans and spoons, use drums, or simply clap and cheer for a few minutes."
Both islands' governments have paid tribute to him:
The tribute paid on behalf of the States of Guernsey
The Government of Jersey's comms team also passed on their best wishes