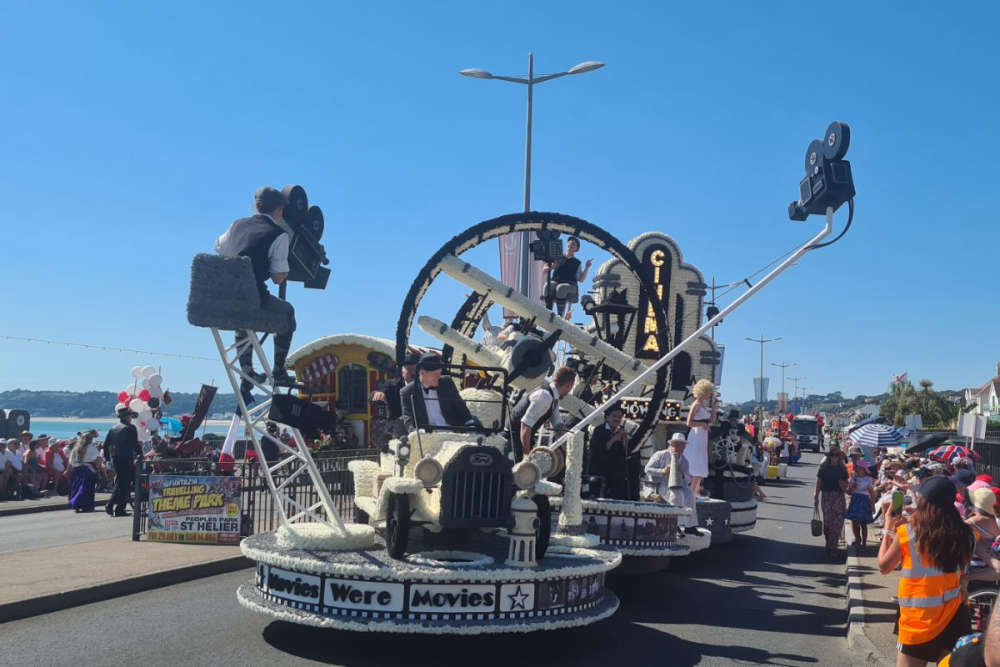 Organisers of the Battle of Flowers have moved the parades back by a day and adjusted timings in a first for the event.
Battle will commence this year on Friday 11 August at the later time of 6pm.
The Moonlight Parade will take place the following day, Saturday 12 August, at the usual 9pm start time.
Chairman, Russell Labey says the changes follow 'positive' feedback with spectators and exhibitors
"By moving the traditional floral parade to later in the day on the Friday, when not only are temperatures likely to be more favourable, but it may encourage more people to come along straight after work and join in the fun."
2022 was the first event back after the coronavirus pandemic and was also the hottest on record, with the mercury reaching nearly 32°C.
The route of the Battle will remain unchanged, with floats making their way along Victoria Avenue.
The summer carnival dates back to 1902 and features decorated floats, dancers, marching bands and street entertainers.
It's regular place on the island's events calendar has been the second Thursday in August, starting at 2pm.
A night-time parade was introduced in 1989, initially held on the same day before moving to the Friday evening.