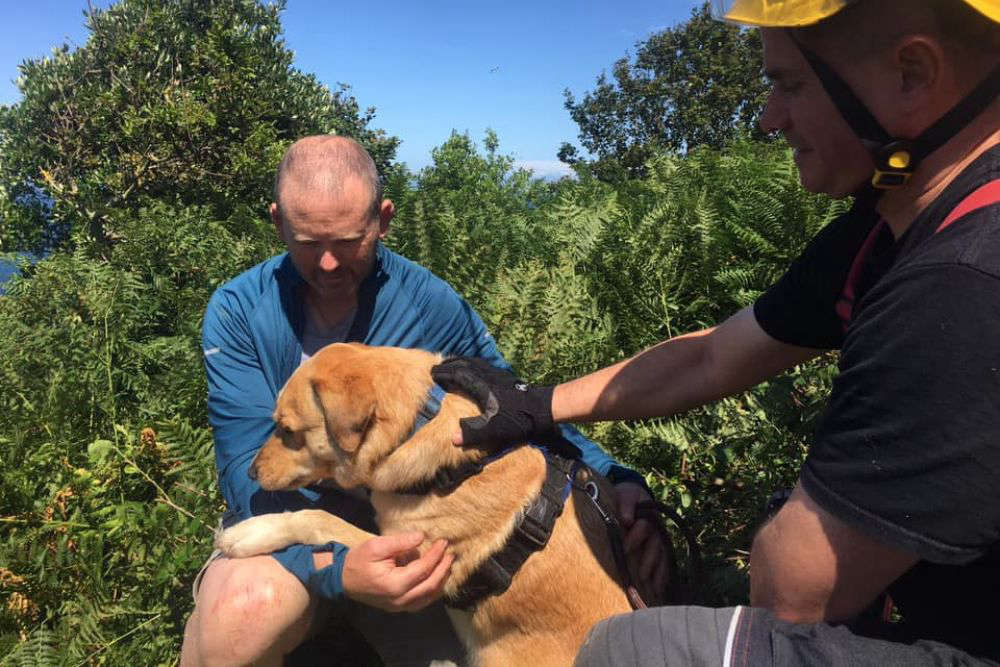 Credit: Jersey Fire & Rescue
Fire crews have rescued Benji the dog after he fell down a gully on Jersey's north coast.
Jersey Fire and Rescue was called out on Sunday afternoon (4 July) by Benji's owner.
Acting Watch Commander Lauren has praised him for not putting himself in danger by attempting to rescue his pet himself.
Benji's owner used the What3Words app to be able to report the dog's location.
JFRS says that aided the rescue, and ultimately the reunion.
What3Words is an online coordinate system that enables people to alert others to their precise location using a three-word address.
It was a busy weekend for the emergency services.
Jersey Coastguard coordinated three sea rescues within 30 minutes on Sunday, in challenging conditions with wind speeds of 30 knots recorded in St Helier harbour.
The JLA were sent to help a motor boat near Grosnez with engine failure. It towed the vessel back to shore.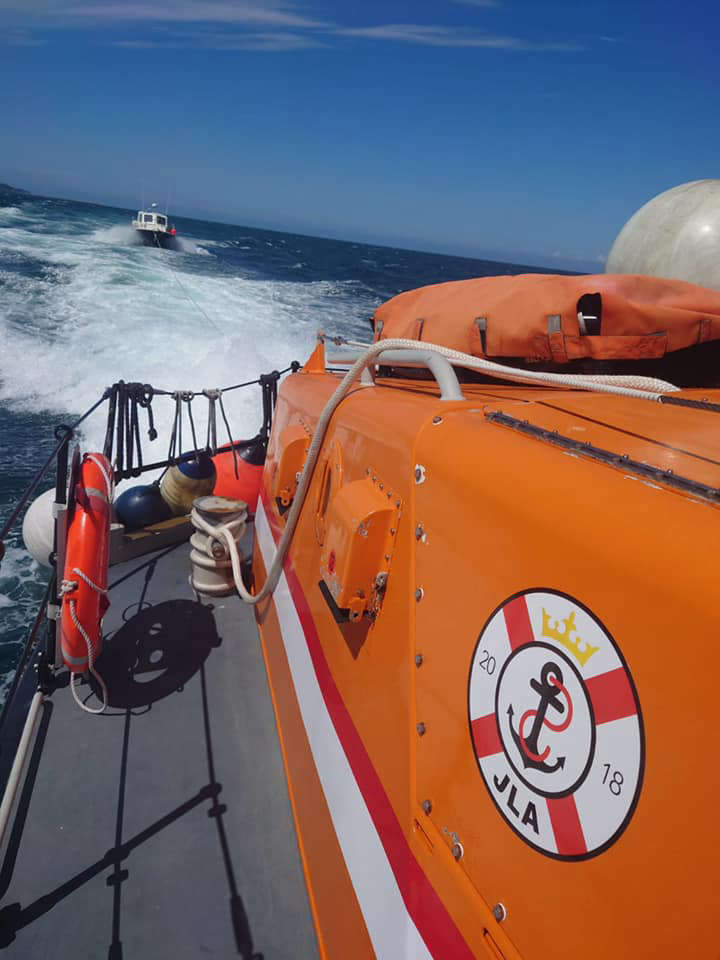 Credit: JLA
The RNLI St Catherine's Inshore Lifeboat was asked to launched to a dinghy in difficulty near the breakwater. Nearby local vessels on the scene confirmed everyone was accounted for and the ILB was stood down.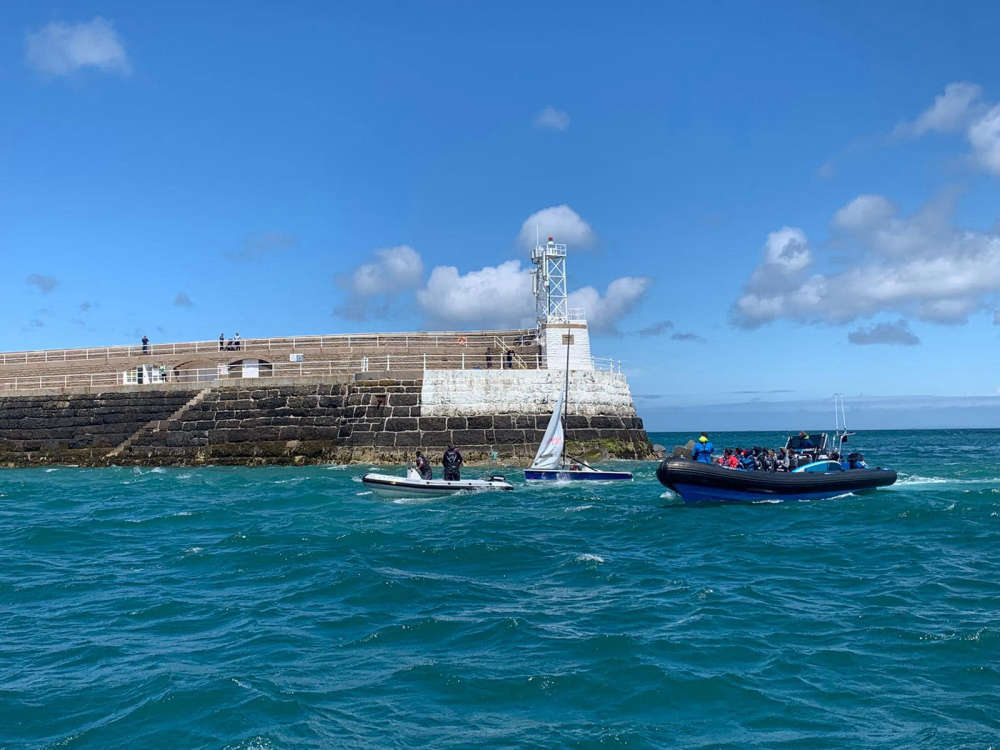 Credit: Jersey Coastguard
Meanwhile, both St Helier lifeboats were despatched a broken down boat in St Aubin's Bay.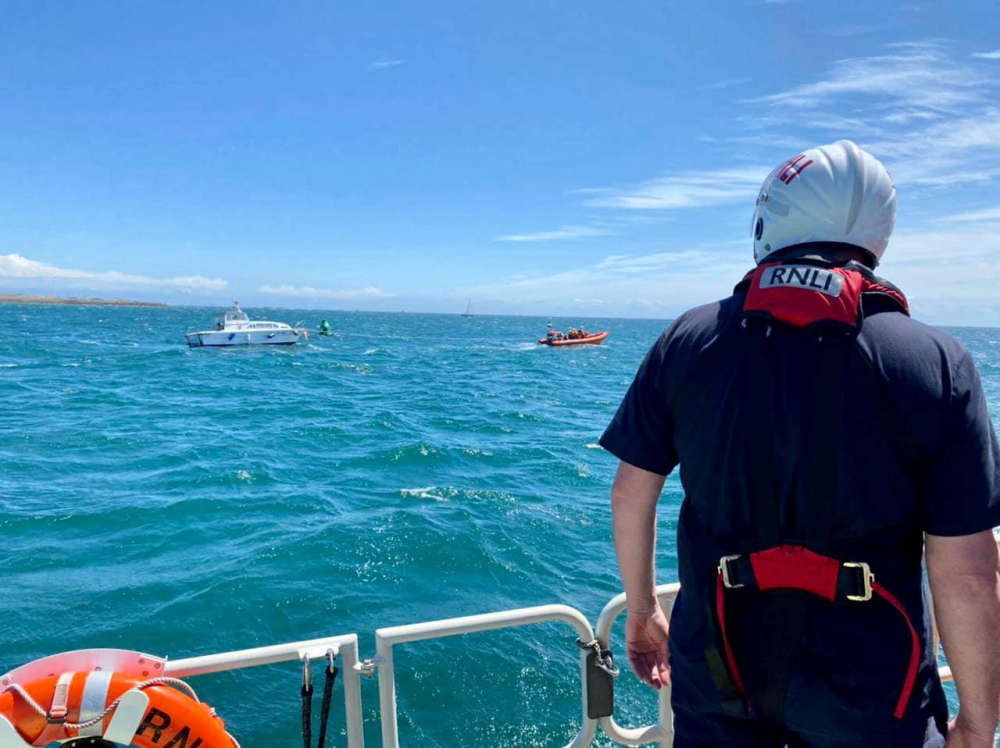 Credit: RNLI
Jersey Coastguard says the incidents 'highlight the strength and resilience within the local Maritime SAR Framework with multiple assets simultaneously engaged providing assistance'.