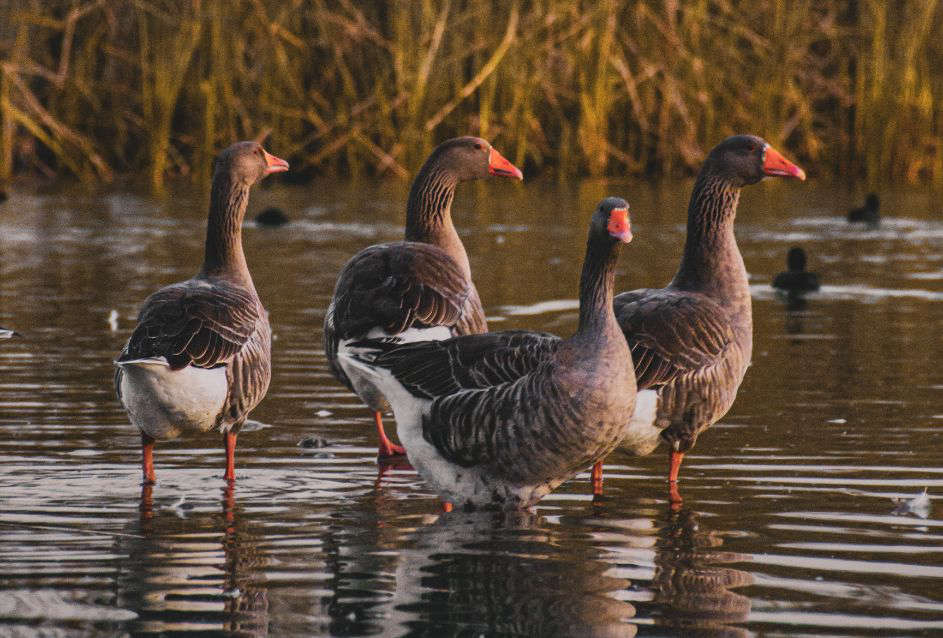 Jersey's Deputy Chief Vet is reminding bird-keepers to keep up bio-security measures after 15 wild geese in St Ouen's Bay have died in a month.
An islandwide Bird Flu Prevention Zone was lifted in October.
It had been imposed six weeks earlier following outbreaks of avian influenza in flocks in St Peter and St Lawrence.
England brought in a national bird housing order on 7 November after a sharp rise in cases there.
15 dead greylag geese have been reported dead from a flock on St Ouen's Bay in the past few weeks.

It has prompted Deputy Chief Vet Dr Caroline Terburgh to write to all registered bird-keepers to remind them that avian flu is still spreading between wild birds and all bird-owners must take precautions.
"While we're not making it compulsory to house birds in Jersey, we're asking all keepers to do what they can to ensure as much separation as possible from wild birds."
Flock owners are being urged to use foot dips at the entrances and exits of their runs and to clean spilled food quickly.
Dr Terburgh is also encouraging that domestic flocks are kept away from wild birds 'wherever possible'
"This disease kills and can wipe out large flocks overnight, and we know it's here with us in Jersey."
Bird-keepers are required to immediately report any symptoms of the bird flu in their flocks to Natural Environment by calling 01534 441600.
Islanders who see dead birds are also being told not to touch or move them and report them online at gov.je/birdflu.