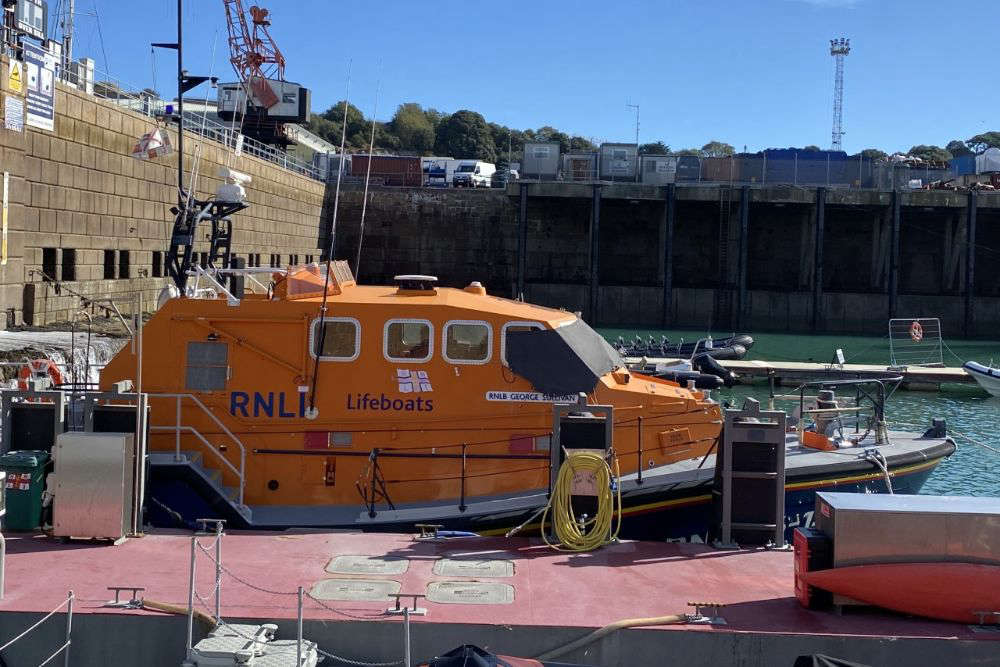 Jersey Coastguard has praised the 'selfless actions' of brave rescuers who undoubtedly saved the lives of two people whose plane ditched into the sea.
Duncan Laisney and Paul Clifford were onboard the light aircraft that came down off Jersey's south-east coast yesterday afternoon.
The red and white Piper PA 32-300 crashed 7.5 nautical miles southeast of La Rocque Harbour.
The pilot has radioed Air Traffic Control to say he was in difficulty and that he would be ditching into the water.
The men managed to evacuate to their life raft and to activate the Personal Locator beacon.
The Coastguard coordinated the rescue, with assistance from Channel Islands Air Search, a French helicopter 'Dragon 50' and the Ports of Jersey work boat 'Rival'.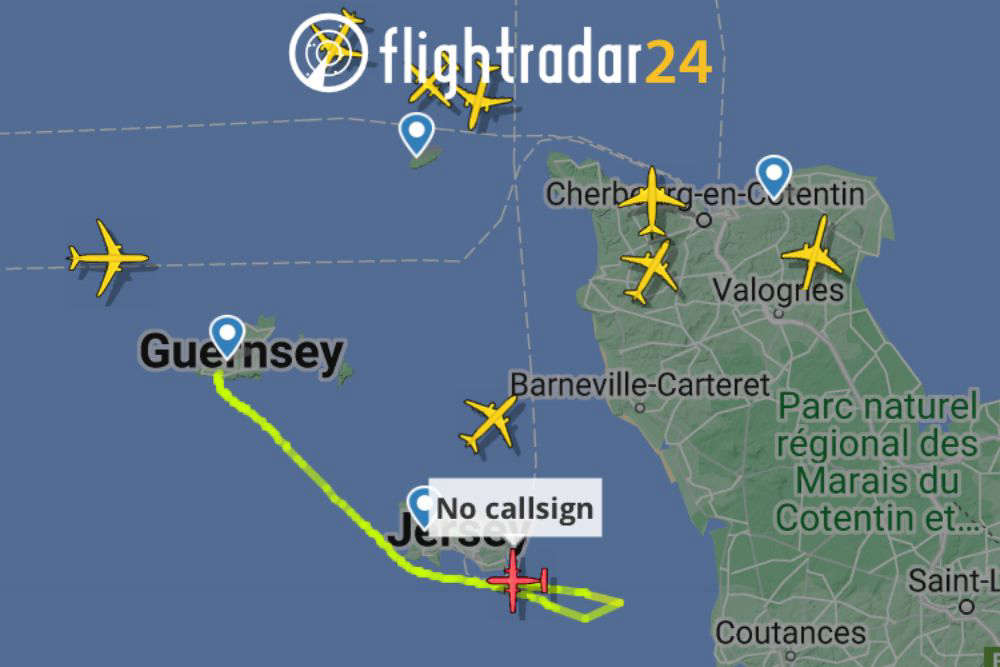 CIAS could be seen on flight radar searching the area for the men.
All three of the island's lifeboats were launched.
Jersey Coastguard says the Personal Locator beacon played 'a huge part' in locating the life raft in gale force conditions.
The men were picked up around an hour after they hit the water and returned to shore 'safe and well' by the crew of the St Helier All-Weather lifeboat.
"Jersey Coastguard would like to offer our sincere thanks to all of the crews who braved gale force conditions to assist the airmen. Your selfless actions to respond undoubtedly saved two lives."
Air Traffic Controllers have described the 'huge sigh of relief' in the tower when they got news of the airmen's safe recovery.
"Teamwork and training across all the agencies at its best."
There has been commendation too for the Coastguard, as co-ordinator of the mission.
The States of Jersey Marine Resources department has called the successful mission 'a credit to the control room'.
"Monitoring the operation on AIS and via channel 16 the skills of the control room in coordinating a multi asset rescue operation was clear. SAR vessels arriving on site were tasked to pre-planned search patterns and the casualties were located after only a few minutes.
The Coastguard control room dealt calmly and quickly with the multiple communications coming in from the six SAR assets involved as well as offers of assistance by other craft. Managing a situation of this nature in any conditions, let alone the current weather, is a skill and the team deserve full recognition alongside those at sea and in the air today for the service they delivered.
Well done everyone."
The men themselves say there was a 'great sense of relief' when they saw the lifeboat coming towards them.
The told reporters waiting for them as they arrived on the Albert Pier 'The RNLI provide an exceptional service'.