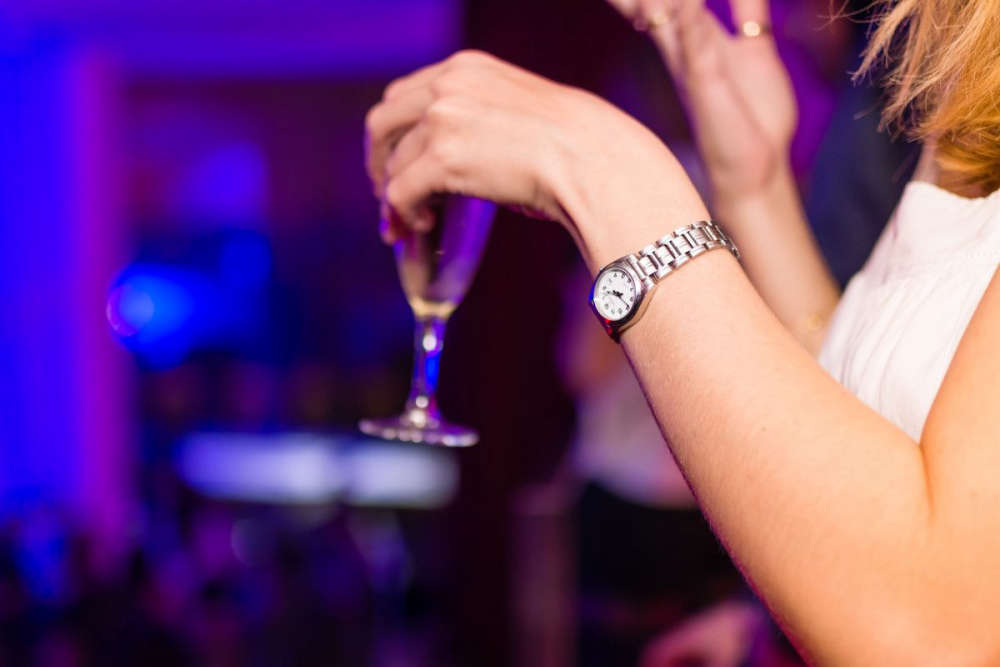 The Constable of St Martin wants £200,000 spent on creating a Citizen's Panel for improving women's safety in Jersey.
It follows criticism of the Home Affairs Minister's comments on drink-spiking incidents and action being taken to make sure women and girls walking and using public transport late at night are as safe as possible.
25 reports of drink-spiking incidents have been taken by the States of Jersey Police over the last two years, but none have been confirmed.
Deputy Gregory Guida said the first drug used for spiking is basically alcohol itself, and people must be aware this is a possibility and be careful with their drinks.
He also said that incidents of sexual assaults in Jersey's public spaces are 'thankfully rare'.
He added that he would be happy to conduct a survey to better understand how prevalent the issue of sexual assault is in Jersey, after being told about a report by UN Women UK published earlier this year stated that 97% of women aged between 18 and 24 have been sexually harassed.
A group of female politicians then wrote to Deputy Guida to ask for a cross-department strategy to tackle the issue.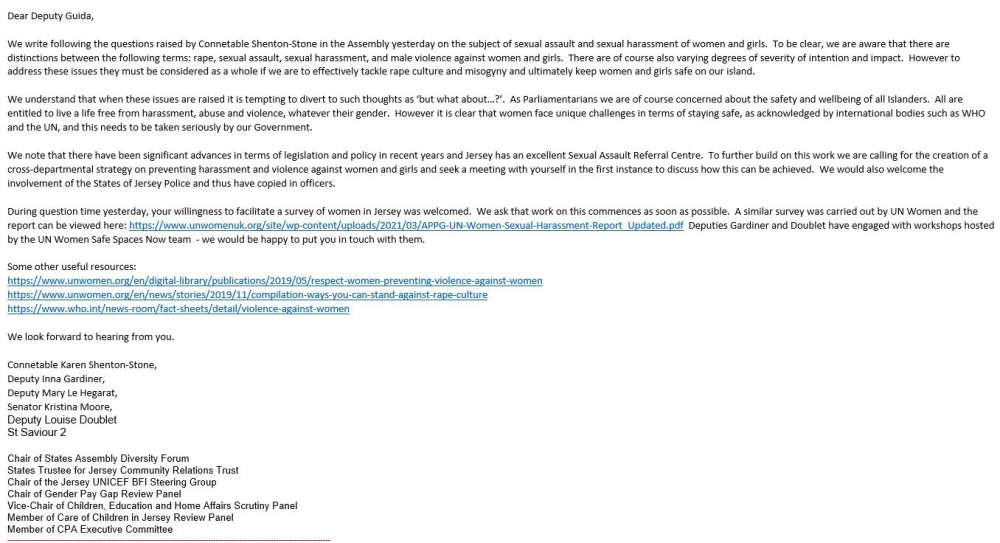 Following those answers, the Constable of St Martin decided to lodge an amendment to the government plan.
She wants a public consultation, including calls for evidence, to help gather information on experiences of violence against women and girls in Jersey, including crimes like drink-spiking.
"I know personally lots of people who've had it happen to them. I know it can have long-term effects and it's devastating and it's the perpetrator who should be brought to justice.
Women should be free to go and drink if they want to go and drink and I know that the ones that I know of were really guarding their drinks and somehow it happens.
I was in my early 20s in the 80s and I lived in London and then I lived back in Jersey and I also lived in Switzerland and in any of those places it was not safe to walk home at night.
This is so many years later and things have not improved for women and it always seems to be swept under the carpet.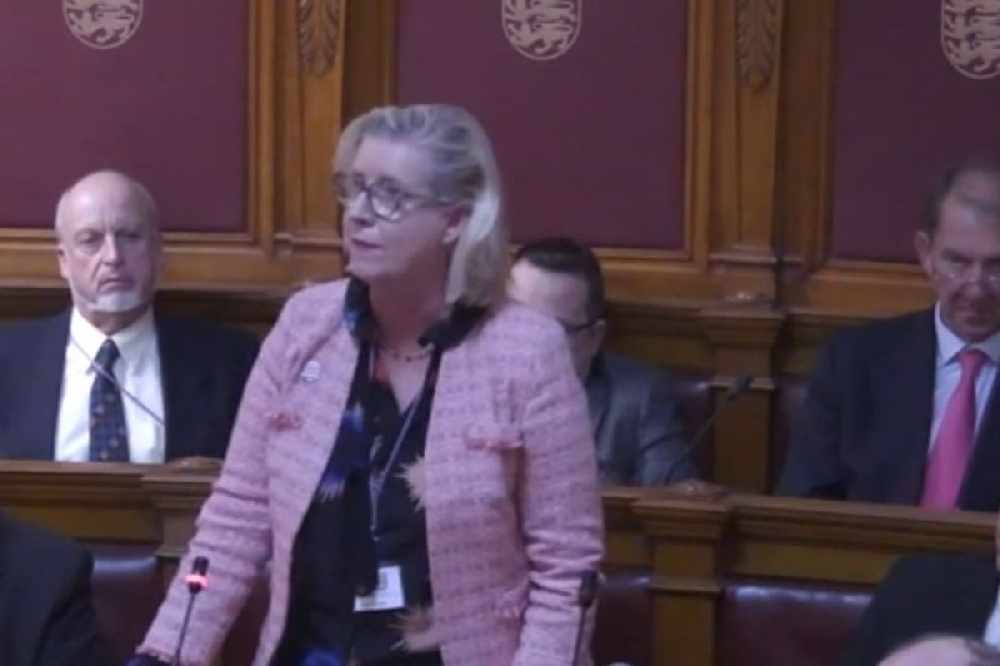 Such a consultation would be invaluable in understanding the experiences of islanders and help indicate where islanders may feel otherwise uncomfortable or unable to open up and talk about their experiences.
It was very under-estimated by the Home Affairs Minister last week when he said he didn't think it was really a problem.
Well, it's a massive problem. I think women need a safe space to come forward and know that they'll be heard."
The Citizen's Assembly is aimed at developing 'radical new ways' to combat gender inequality in the island.
Similar groups have been set up to give recommendations on climate change and assisted dying.
A Citizen's Assembly on gender inequality was created in Ireland in 2019.
"Some (States) members may see the establishment of such an extensive piece of consultation and engagement as a waste of money and resources.
My challenge to them is to ask for a better way to drive forward public engagement on gender inequality and women's safety, and ensure that real change can be delivered because it's happening everywhere.
We really need to face up and do something about this." - Constable Karen Shenton-Stone.
The amendment to the government plan will be debated later this month.