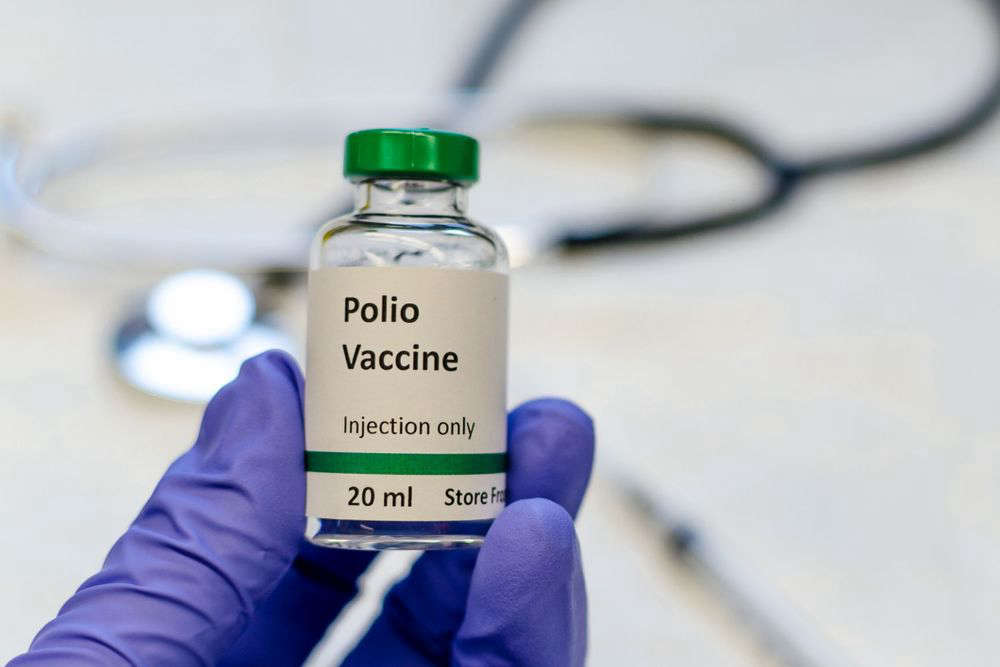 Parents in Jersey are being urged to check their children's polio vaccination status after samples of the virus were found in London sewage.
Every child aged between 1 and 9 in the English capital is being offered an urgent polio vaccine as a result.
The risk is said to be low and is thought to be in the London area only.
The polio vaccine is given alongside routine immunisations at 8, 12, and 16 weeks old.
Boosters are given at three years and four months and 13 or 14 years old.
Jersey's vaccine rate has been above the World Health Organisation's target of 95% since 2008.
98% of one-year-olds in Jersey received the modern dead virus polio vaccine in 2020.
Dr. Ivan Muscat says although the threat remains very low, it's vital that children are vaccinated.
"I urge all parents to check their children's vaccination status. Those that are unsure of their child's vaccination status, or who know that they have not had the polio vaccine, should contact their GP or childhealthadmin@health.gov.je by email or by telephone 443741.
Vaccination remains the best way to prevent infection and protect yourselves and others."
Most people who get polio don't show symptoms and won't know they are infected.
Some may get flu-like symptoms and a 'very small number' could suffer from muscle paralysis, which usually starts in the legs.
The government says the modern dead-virus polio vaccines used in Jersey, the UK, and Europe cannot cause or revert to disease-causing virus.
The polio samples found in London sewage are thought to be mutations from live polio vaccines used in some countries outside Europe.