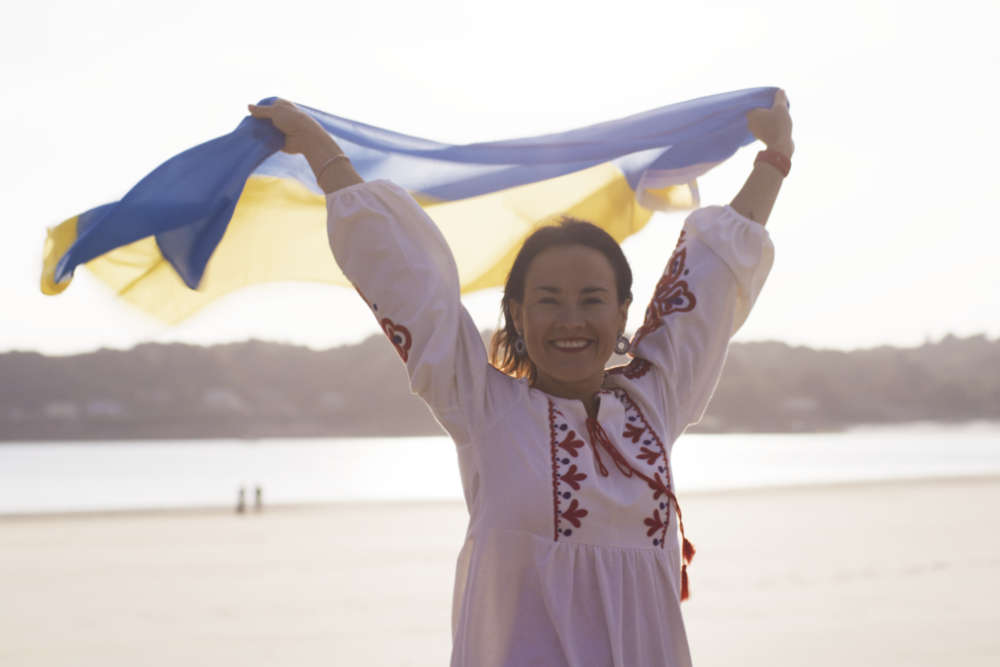 Picture Credit: Phil Clyde-Smith
A living flag will be created at Le Braye next month as part of celebrations for Ukraine Week.
The beach at St Ouen will be photographed from above on the morning of Sunday 21 August, showing islanders wearing yellow and blue to represent the colours of the Ukrainian flag.
Charity shops have been made aware of the event and will be selling blue and yellow clothing to those who want to take part in the photo.
More details can be found here.
Michel Le Troquer, the chairman of emergency response charity Jersey Side by Side, says they wanted to start Ukraine Week with a show of solidarity.
"We hope the image will be used online, and in the media, as far and wide as possible, as a pictorial representation of the island of Jersey's unwavering support for the people affected by this barbaric war."
A host of fundraising events will take place across the island between Sunday 21 August and Saturday 27 August.
They include:
24 August - Blue and Yellow day at work: Businesses are being asked to allow their employees to dress in the Ukrainian colours to raise money.
24 August (12pm-2pm) - See where your money goes: A chance to meet some of the teams who are delivering support on the frontline. Linda Bassett from Call the Midwife will also be there to outline how much the donations help.
24 August (6pm-11pm) - Blue and Yellow tie dinner: A blue and yellow tie dinner will be held at the Jersey Field Squadron to celebrate Ukraine's national holiday.
27 August - Ukrainian market: A Ukrainian market will be held in the gardens of the town church.