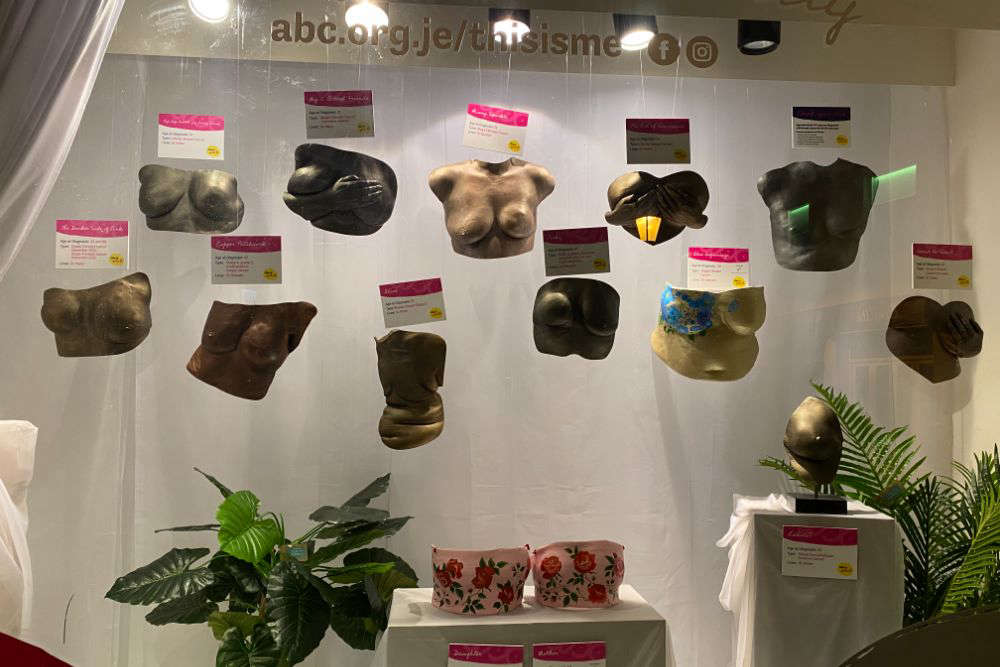 15 women living with breast cancer have created plaster casts of their chests to raise awareness of the disease.
Cancer support charity ABC Jersey has collaborated with local artist Love Casting for the new exhibition called 'This Is Me'.
The casts have gone on show at M&S on King Street for Breast Cancer Awareness Month.
Fiona Robson, chair of ABC, says the women bravely agreed to have their torsos cast to show their bodies on their breast cancer journey.
"We are doing this in conjunction with the Touch, Look, Check (TLC) campaign.
Early detection means a better chance of things being able to be dealt with earlier. It is not just women - it can affect men as well.
Everybody knows their own bodies. So if there is something that doesn't seem quite right, please, please go and get it checked out."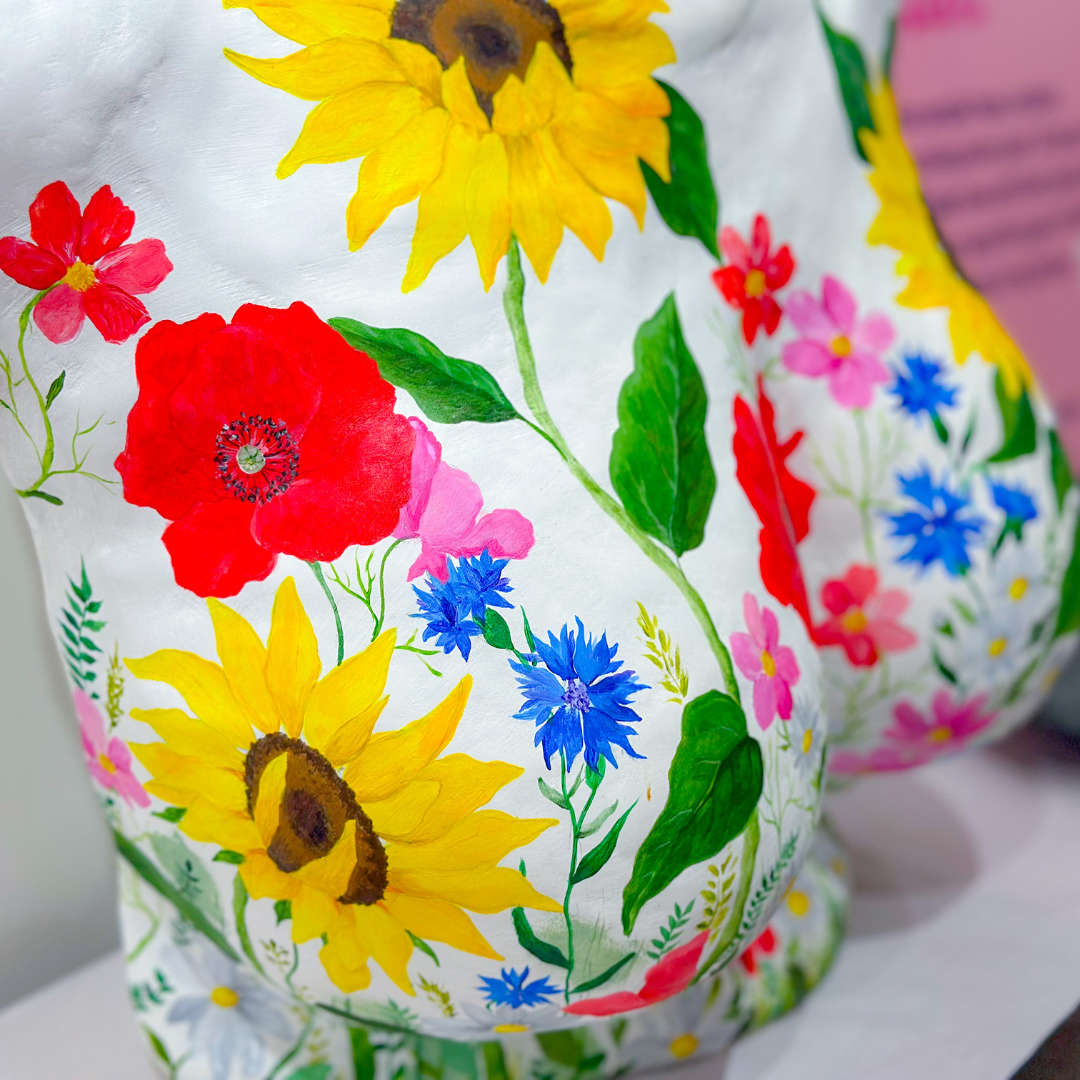 The 15 islanders taking part in the exhibition have all faced a breast cancer diagnosis and believe early detection is extremely important.
"My initial reaction was utter fear, I'd lost my husband to cancer. But once the doctors talked me through what they could do and that would 'cure' me, I felt relief and very positive." - Age at Diagnosis: Age 51.Type: Breast Cancer Stage 2. Lives in St Peter.
"Carpe Diem - Seize the day... for tomorrow is promised to no-one. I'm the strongest I've ever been and likely to be in this lifetime. Cancer has taught me what/who is important. It's also taught me how to let go of negativity." Age at Diagnosis: 31 and 46. Type: Grade 2 breast cancer December 2021 – Stage 4 breast cancer December 2017. Lives in St Helier.
"I would like to give people hope; medical treatment is improving every year. 10 years ago, the medication I take now and that saved me was not available and neither was the type of radiotherapy that healed the cancer spots in my bones." - Age at Diagnosis: 42 Type: Stage 4 Breast Cancer (de novo). Lives in St Helier.
ABC Jersey promotes the TLC method which is:
Touch,
Look,
Check.
ABC Jersey Chair, Fiona Robson says TLC isn't just a routine; it's a life-saving mantra.
"Each cast tells a unique tale, but they all share a unified message: the immeasurable value of early detection."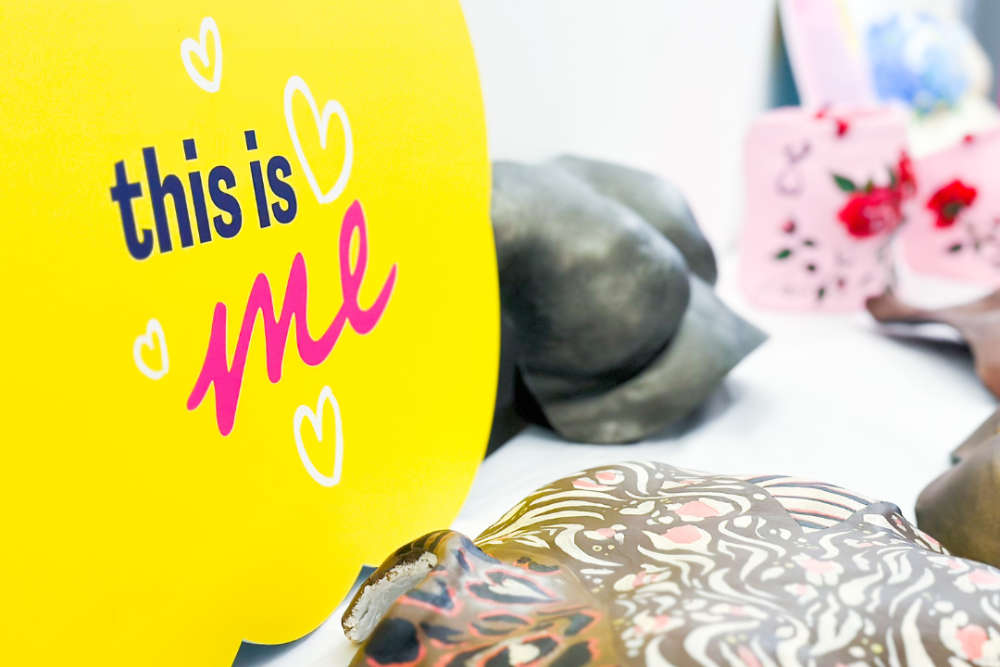 "This exhibition is not just about art, but about echoing the powerful narratives of these brave women and emphasising the life-saving significance of awareness." - Nicole Le Cornu, Love Casting.
The plaster casts are up in window of M&S King Street, and in the lingerie department and dressing rooms.
Stephen Forrester Le Lai, Managing Director of Marks & Spencer Jersey, says breast cancer isn't defined by a singular narrative.
"The exhibition will help to promote a powerful message and call to action for all who walk through our doors."
This Is Me' runs until the end of October to celebrate Pink Month.