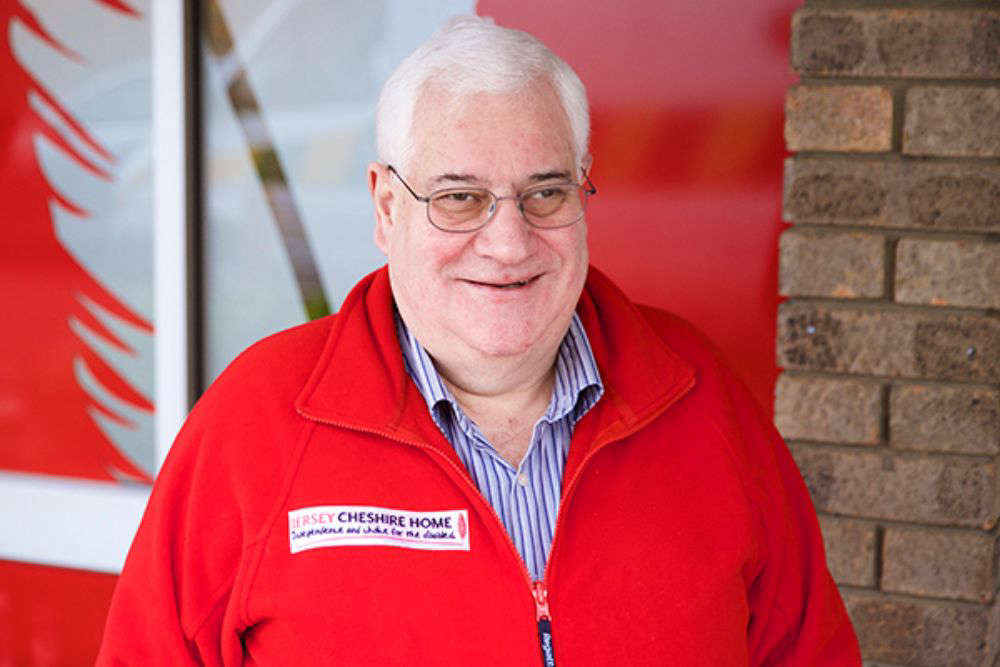 Image Credit: Jersey Cheshire Home / Andy Le Gresley
Long-serving former CEO of the Channel Islands Co-op and tireless charity worker, Jim Hopley, has been made an MBE on the Queen's New Year Honours list
Mr Hopley has been recognised for his extensive services to the community.
The charity worker and environmental campaigner is chairman of a number of voluntary organisations.
As well as his 40-year career in the island's retail sector, he's also the leader of Jersey's third sector and the Jersey Disability Partnership, which campaigns to raise awareness of disability issues within the island.
Mr Hopley has also served as the Chairman of Jersey Cheshire Home, the island's only residential home for people with physical disabilities, and has been Chair of Genuine Jersey, which promotes locally made produce and products.
In addition, he is the Honorary Chairman of Jersey's National Park, which was set up to protect designated areas of natural beauty for future generations.
He's also worked as a special advisor to the Jersey Chamber of Commerce on matters relating to the voluntary and community sectors and sustainability.
Speaking to Channel 103, Mr Hopley described the moment he was told he had been honoured:
"The Lieutenant-Governor, Sir Stephen Dalton, called me personally to give me the good news. I was shocked when the call came through.
"I know it's easy to say - but I really do mean it - I don't see this as an award just for me, but for everyone who has supported me and the causes I've been battling with over the last decade.
"Whether they're paid employees at the likes of the Cheshire Home or Genuine Jersey, or volunteers like Mike Stentiford who have been working on the National Park, I see this as recognition for the work that all of us have been doing over the last 10 or 11 years, not just what I've been doing.
"I've been in a very fortunate position to lead in some of these areas, but I couldn't do it without all of the guys out there supporting me."
Mr Hopley has lived in Jersey since 1979. He retired as the Co-op's CEO in 2011 and has dedicated the decade since to his voluntary roles.