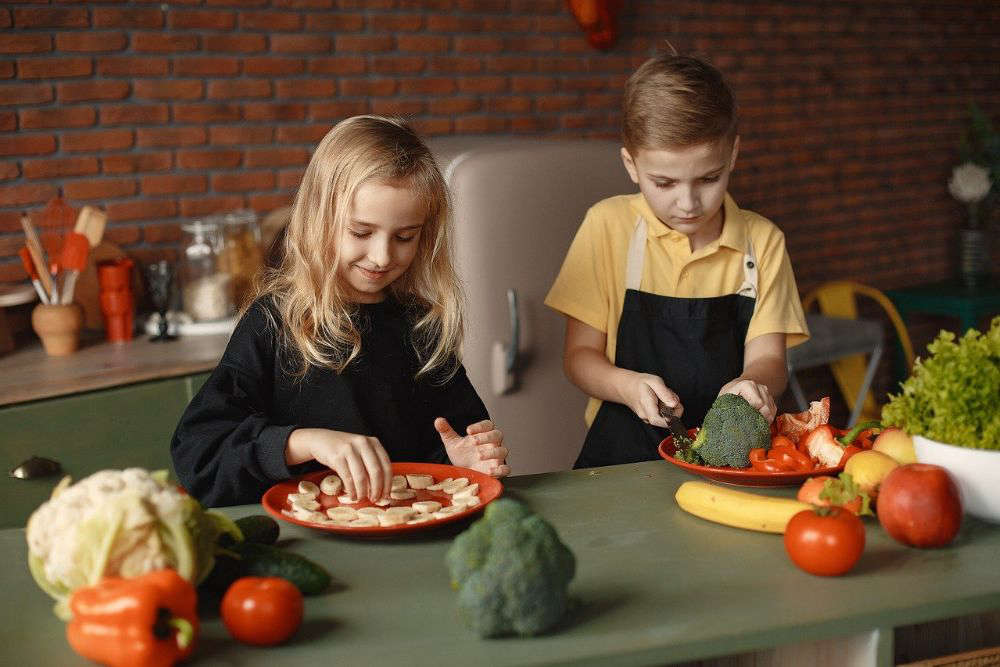 Pupils at six Jersey schools will be taught by some island chefs in the classroom from January 2022.
The programme is aimed at helping children to develop healthy eating habits, and inspire them into the hospitality industry.
Primary school students will work towards preparing healthy meals in their partner school's food tech department.
The secondary students will learn how to cut meat and fish, cook to restaurant standard, and how to serve at the front of house.
The culinary initiative is run by the Royal Academy of Culinary Arts, who train chefs as part of a national 'Adopt a School' programme.
Chefs from restaurants, pubs and hotels will teach pupils at Les Landes, St Peter, St Luke's and Samarès primary schools and Les Quennevais and Le Rocquier secondary schools.
It will complement the work of Jersey charity Caring Cooks which runs the Let's Get Cooking programme being rolled out to all primary schools by 2025.
Adopt a School is a national charity that was founded in 1990 to deliver food education in schools.
It is being run here as a result of a collaboration between Skills Jersey, Highlands College and the Jersey Hospitality Association.
The trial will begin in January until the end of the academic year. If successful, more schools will be included each year.
"We know how important it is for young people to develop healthy eating habits, but this is also a good opportunity to educate young people about the diverse and exciting roles in Jersey's hospitality industry. At Highlands College, we provide high-quality training for careers in this sector." - Nathan Watts, curriculum manager for the Culinary Arts, Tourism and Hospitality department at Highlands College.
Dave Roworth, Senior Advisor for Skills Jersey, hopes that the 'Adopt a School' programme can become part of the curriculum.
"We have a proactive hospitality industry which has faced unprecedented challenge, and this is an opportunity to inspire our young people by engaging with committed local culinary experts across the sector.
I am confident that this programme will not only build healthier eating habits, but will also provide a pipeline of local talent for the hospitality industry."