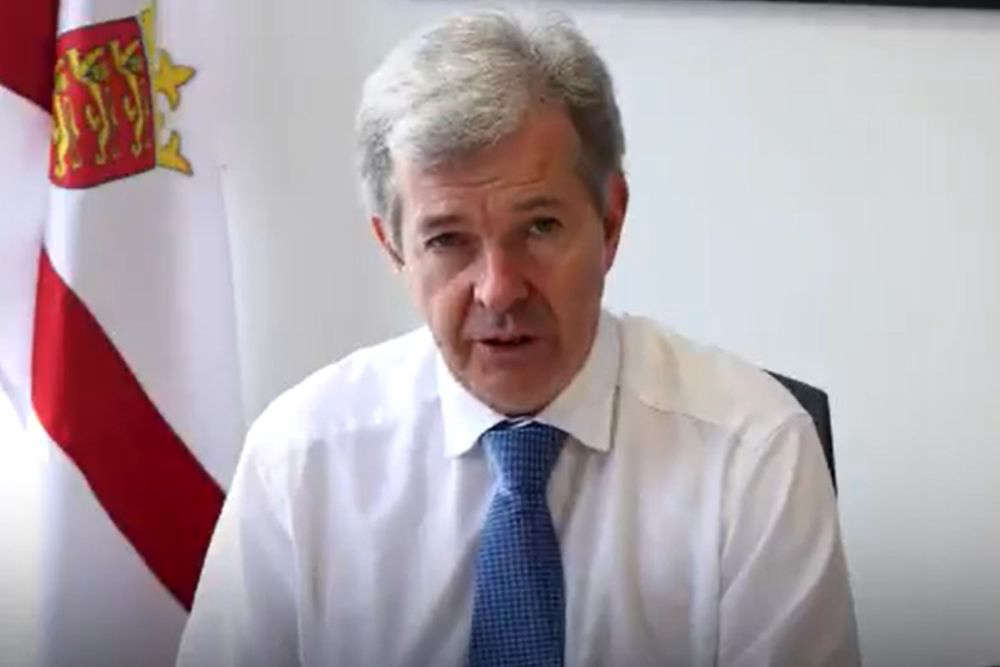 Chief Minister Senator John Le Fondré will seek re-election in St Lawrence Trinity and St John as a member of the Alliance Party.
If he wins a seat to become deputy he says it is not his 'present intention' to seek the top job in government but he would like a ministerial role.
The Alliance party is backing its leader Sir Mark Boleat - who'll be a candidate in St Clement - as its candidate for Chief Minister.
Electoral reforms for 2022 have seen nine new larger constituency districts created and the role of senator abolished.
Senator Le Fondré says he believes it is important States Members with significant experience - professional and political - continue to serve the island to the best of their ability:
"It has been a privilege to serve the island as Chief Minister over the last 4 years, a time unprecedented in the history of Jersey since WW II.
It has required integrity, resilience, and experience to lead the team that governed our island through the global pandemic, Brexit and other challenges.
The decisions were tough and demanding, balancing opposing views, needs and at times real fears, but we have been level-headed, swift, and innovative.
We aimed to protect Islanders' lives, their jobs, and their livelihoods as much as we could, and to ensure that the Island was in as good as position as possible to continue forwards. I believe we have achieved that objective."
Senator Le Fondré was first elected as Deputy of St Lawrence in 2005 and re-elected in 2008, 2011 and 2014.
He stood on an island-wide mandate in 2018 and received 14,214 votes putting him third in the polls.
States Members then chose him over Senator Ian Gorst to be the island's Chief Minister.
Election day in Jersey is 22 June 2022.