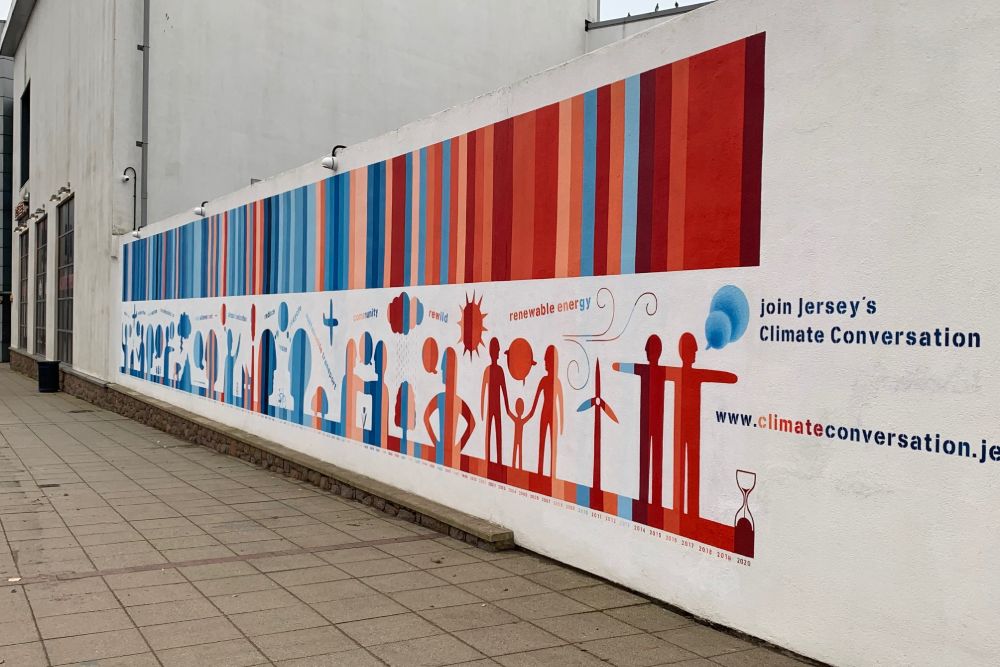 Police have arrested a man at the Climate Stripes mural - exactly a year after it was previously defaced.
Jersey Police say they were called to the Climate Stripes mural on the Waterfront in the early hours of this morning (26 December)
The force had received a report of a man causing damage to the artwork.
A 62 year old man was arrested at the scene and remains in police custody.
It comes a year to the day that the mural was daubed with graffiti.
On Boxing Day 2020 orange spray paint was used to deface the work of Jersey artist Ian Rolls, which was created to depict the rise in average temperature.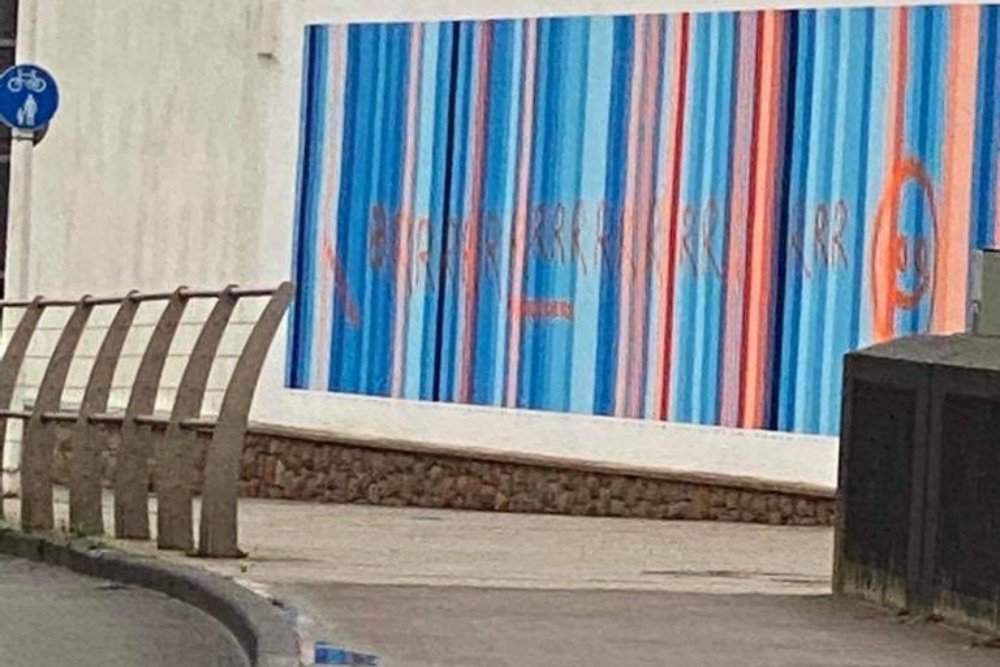 It included the words 'how dare you scare kids'.
In February a restored and redesigned mural was unveiled.
CCTV cameras were installed to prevent further vandalism.