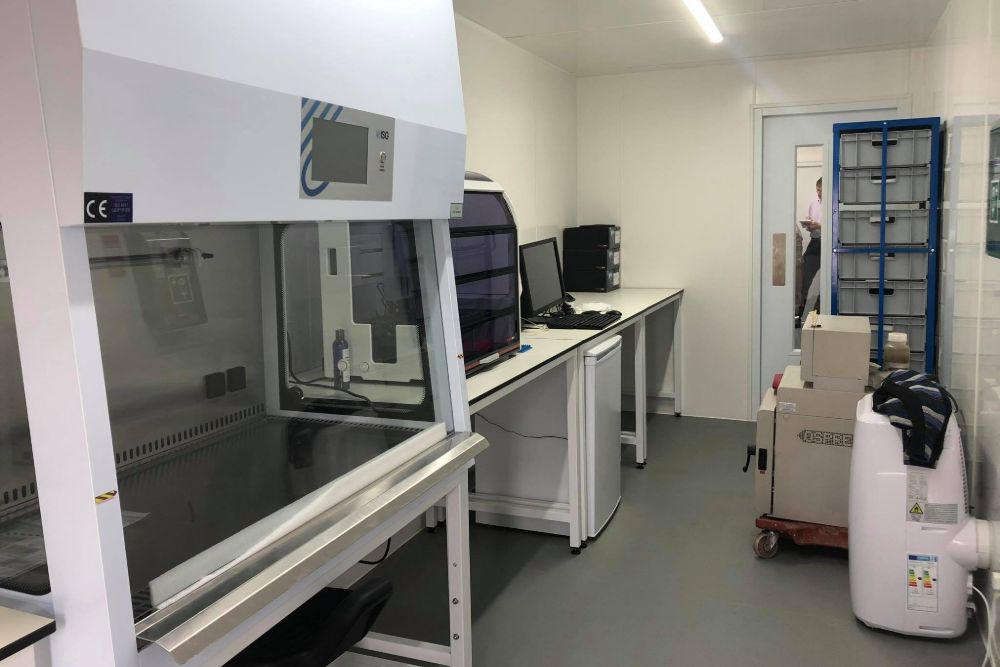 Jersey's Covid-19 laboratory is working again after a weekend of technical problems that have caused a backlog.
Hundreds of people are being called for re-tests because of the delay processing their swab.
Officials say samples taken today (4 October) will be turned around in 12 hours.
Re-runs and other outstanding results should be returned by the end of the day.
Anyone who has symptoms should continue to isolate until they receive a negative result.
Deputy Chief Minister Senator Lyndon Farnham has been giving Channel 103 this update:
"Firstly, I'd like to apologise to all those who have been affected and thank them for their patience. We have released the vast majority of those involved - those who are vaccinated and those without symptoms from isolation and there is no need for a re-tested. But those who are left who are either unvaccinated or who do have symptoms have to re-test.
I am asking those people to book their PCR test as soon as possible because then we can get that resolved for them."
Tests taken from Saturday morning onwards were sent to the UK for analysis because of the 'technical issues' that have now been resolved.
Children with no Covid symptoms who are close contacts of positive cases were told they could go to school today. It was recommended they take a lateral flow test as a precaution.
Now the testing issues have been fixed, they've been told to book a PCR test and stay off school until getting a negative result.
Incoming passengers who are not fully vaccinated will need to book another test and isolate until receiving a negative PCR result.
Other direct contacts and people with symptoms also have to quarantine until getting a negative result.
Active Covid case numbers have slumped as a result of the testing issues over the weekend.
Just six new cases were recorded.
76 people who had the virus have recovered, taking the active case total down to 162.
Since Friday, 76 individuals have recovered and 6 new cases have been identified. The number of active cases in the Island is 162. Please note the issues at the Open Cell laboratory are reflected in today's data.

For more COVID-19 figures, visit: https://t.co/Maitmwkwf2 pic.twitter.com/ykk7mXG6we

— Government of Jersey (@GovJersey) October 4, 2021