Credit: JFRS
Firefighters have tackled a van engulfed in flames in St Peter.
Footage shows crews dealing with a fireball last night.
The cause is under investigation.
Earlier on Tuesday evening (16 May), Green Watch and on-call firefighters had responded to a home in St Ouen, where two scout leaders had noticed flames and smoke.
They have been commended for their quick actions, alerting the homeowners, evacuating the family and then putting out the blaze.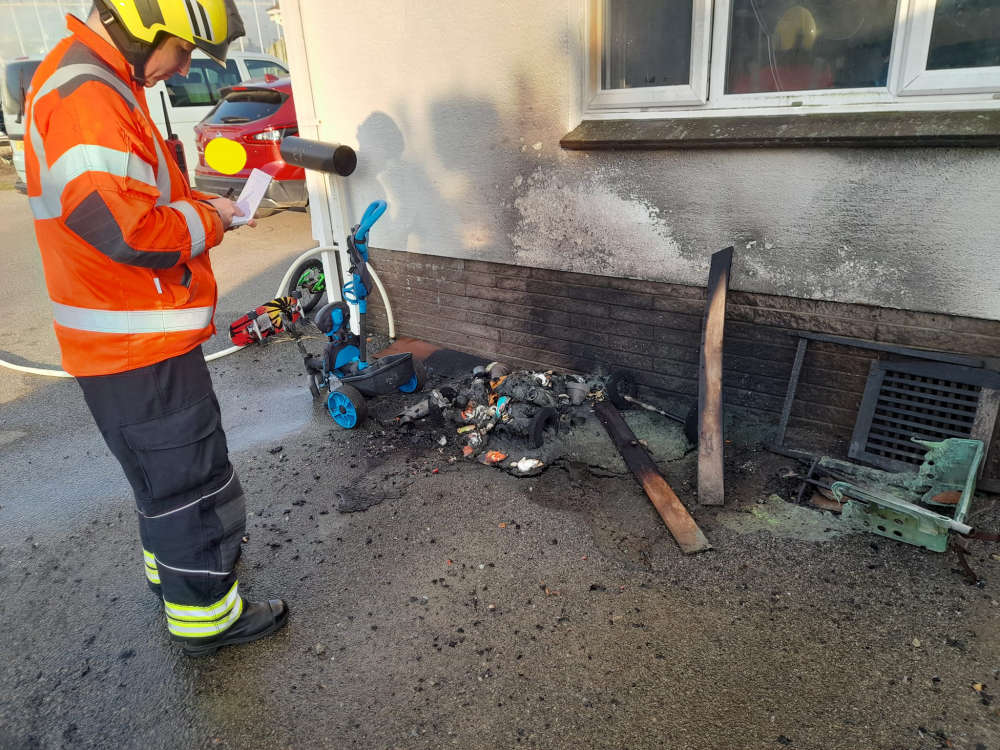 Credit: JFRS
The fire had started in a bin outside the property and had already cracked a ground floor window.
"Without the quick actions of the two Scout leaders the fire could have quickly escalated" - Crew Commander Dodd.
These call-outs came just hours after all emergency services attended a serious crash in St Saviour where at least one vehicle caught fire.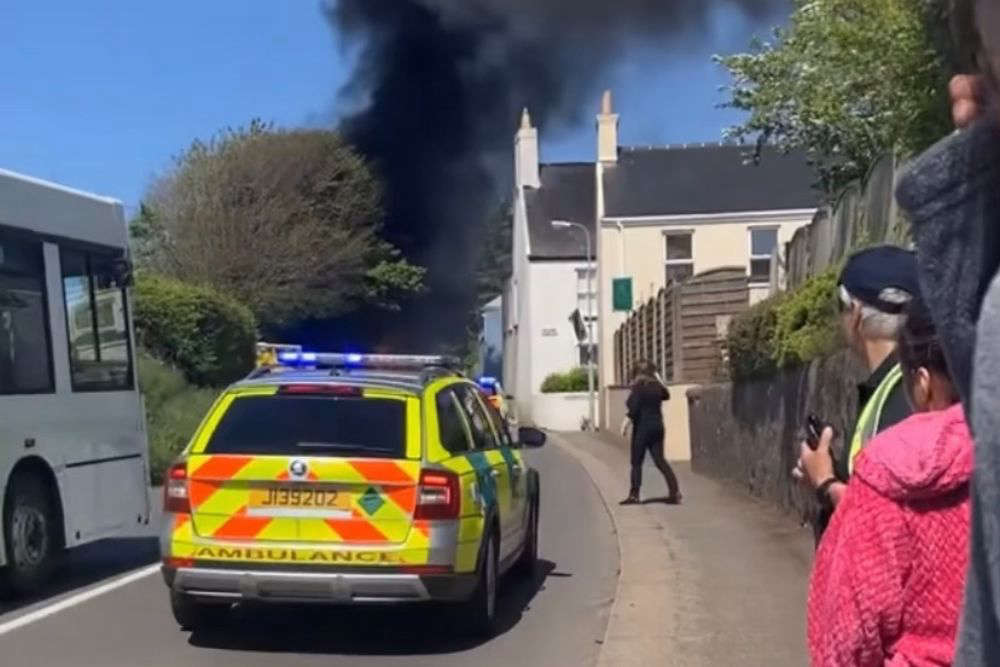 La Grande Route de Saint Martin reopened overnight.