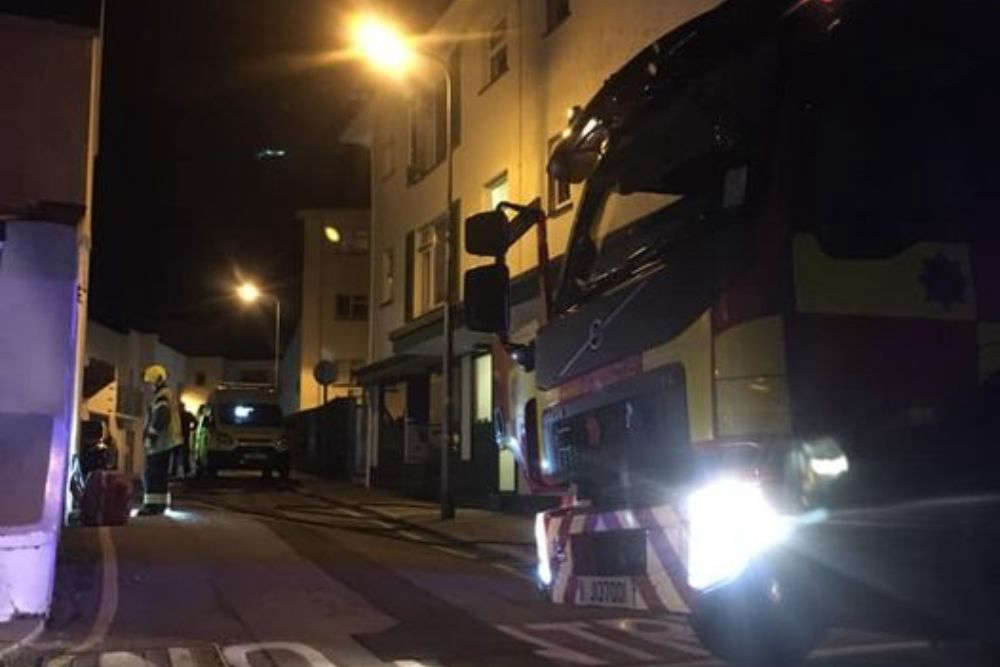 Credit: JFRS
An islander was taken to hospital overnight after attempting to put out a fire in their flat.
Fire crews were called out just after 3am after someone called 999 saying they could see flames coming from a neighbour's apartment.
Two fire engines with nine firefighters and a Duty Manager were dispatched to the scene.
The occupant, who had tried to tackle the fire with a foam extinguisher, was treated for smoke inhalation.
Initial investigations suggest it was caused by a small electric heater.
Watch Commander Ryan is reminded islanders not to attempt to tackle a fire, but to 'GET OUT, STAY OUT and call 999'.