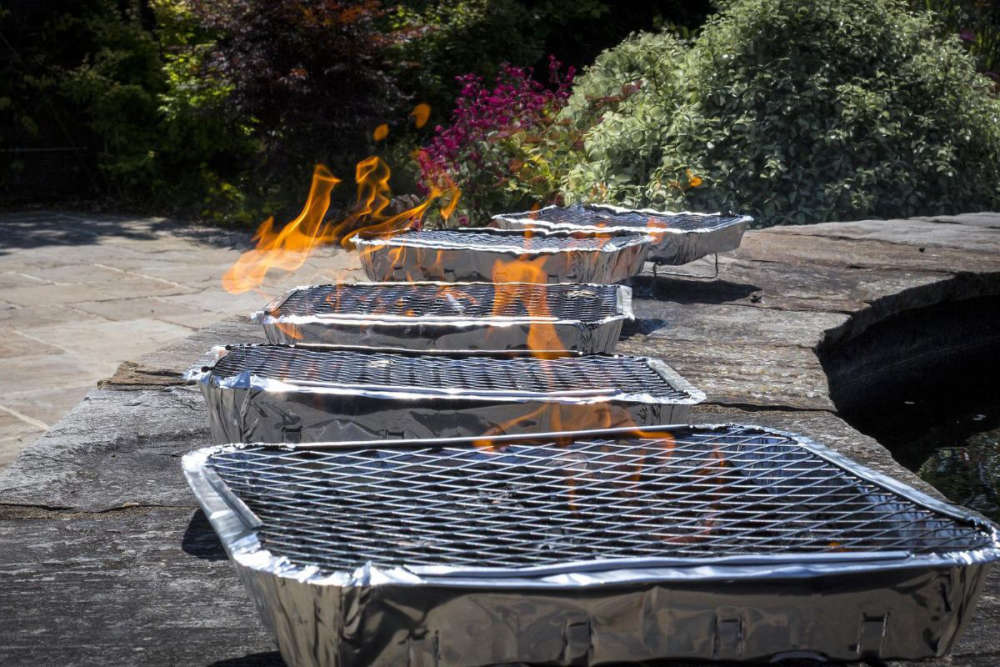 Supermarkets have stopped selling disposable barbecues because of the risk of fires breaking out in the ongoing hot and dry weather.
Jersey is in its second drought of the summer and temperatures have gone above 30°C once again.
The Channel Islands Coop says removing them from sale is a precautionary measure until further notice.
"Safety is our highest priority and we have made this decision due to the hot and dry weather and the potential detrimental impact any fire on the environment and local wildlife.
We will continue to closely monitor the situation and listen to member feedback"
Waitrose announced last month that it would no longer stock disposable barbecues because of the negative impact they have on the environment and wildlife.
Earlier this week, Jersey's Chief Fire Officer Paul Brown called on islanders to think very carefully about how to make sure barbecues don't cause a fire in the extreme heat.
Firefighters were called out yesterday to deal with a blaze in St Ouen, which led to 1,000 square metres of vegetation being destroyed.
The cause of a fire on the headland at La Pulente last weekend is still being investigated.