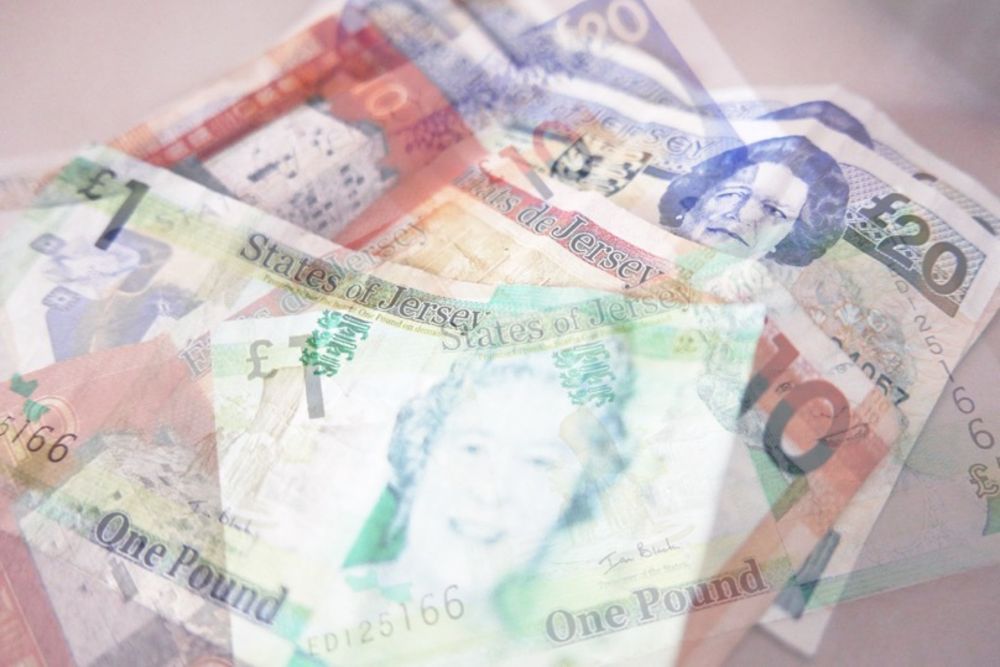 Independent economic advisers have made their latest recommendations to Jersey's government on the outlook for the island's finances.
Jersey's economy shrank by 8.7% last year, but is making a gradual recovery.
Economic advisers to Jersey's government expect that to continue, but say the outlook remains unclear.
The Fiscal Policy Panel is warning against higher taxes, and wage inflation in the short term.
It says temporary economic support should be withdrawn gradually, efficiencies sought, and a plan developed for boosting the Rainy Day Fund.
The FPP says the government should clarify how it will raise revenue over the medium-term in its next Government Plan.
Panel member Professor Richard Davies says flexibility remains key:
"There is still uncertainty and it is still a time to keep the options open. There may be need to support the economy more even going into this winter. So we are not out of the woods yet, but things are looking a lot better than they did a year ago.
Now is not the time to lean on the economy and, in a sense, take back the funds needed because we still do face this uncertainty. So it is more a time to watch and wait and even, in a downside scenario, it might be time for the government to ramp up the support, as it did very quickly during the (Covid-19) crisis."
Of the Strategic Reserve (Rainy Day Fund), The Fiscal Policy Panel says, although it has grown to one billion pounds, it is still below the advisable range of 30-60% of GDP. Professor Davis says it needs to be a back-stop to the island's heavy reliance on the finance industry:
"The question we ask is, 'what if something really big, either regulatory or legal or just another country doing really well that it takes the business away from Jersey', what happens if that sector really shrinks, that really down-side scenario - what are the funds needed to really manage that? And that is why we are making the recommendation that soon-ish Jersey needs to start filling that fund up."
The FPP recommendations to Ministers include:
Clarify how the government will raise revenue over the medium term.
"Whilst inflation is forecast to be higher over the next year, revenue raising steps, including higher taxes, impose a burden and would not be appropriate at present."
Do not allow the current temporary surge in inflation to feed into longer term earnings growth.
"Higher prices do not warrant indiscriminate compensation for households or businesses."
Withdraw temporary economic support gradually as the economy recovers while delivering strong capital investment.
"Expenditure relating to long-term capital project should not be delayed or held up if Covid-related spending has to be stepped up again."
Deliver a long-term plan for boosting the Strategic Reserve.
"Current forecasts suggest the Strategic Reserve will remain below the desirable range of 30-60% of GVA for the next 40 years. This does not meet the Panel's previous recommendations."
Fiscal deficits should be financed by borrowing rather than taking from the Rainy Day Fund.
"If the economy performs better than expected, surpluses generated from better budgetary outturns should be transferred to the Stabilisation Fund."
Find efficiencies.
"Efficiencies should be sought regardless of the state of the economic cycle."
Achieving net zero carbon emissions.
"Achieving net zero will require a careful use of both taxes and expenditure to create the right economic incentives. It is important that the existence of a Climate Emergency Fund does not create a presumption that revenue received in the Fund should be equal to climate related spending."
"This is definitely going to be a whole-of-government thing. To make one fund and then try and foresee what the level should be - is not, we think, the way to go. rather, you want a whole-of-government approach that uses the entirety of knowledge and skills of the government and private sectors in meeting these targets." - Professor Davies.