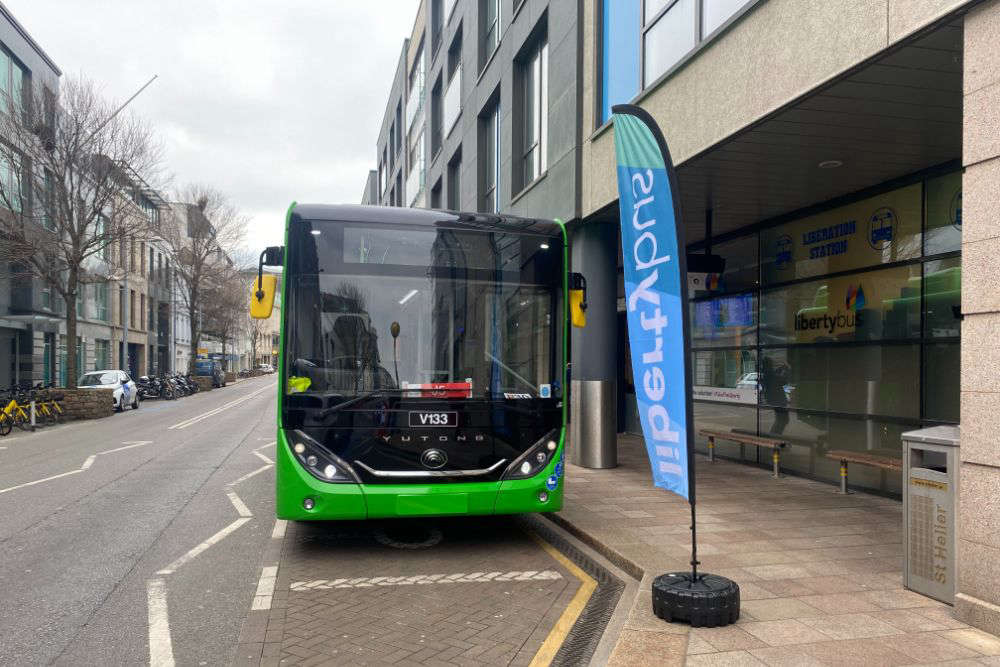 An electric bus has been tested on the island's bus routes this week. We've been finding out how it's gone...
The Chinese built Yutong E9 is the third all-electric bus to be trialled in Jersey.
A double-decker bus was tried out in 2019, but it kept breaking down. A single decker Higer Steed was also looked at in the summer of 2021.
Director of LibertyBus, Kevin Hart says that the Yutong E9 'coped well'.
"We are seeing that around the roads, while it is slightly wider, it's doing well.
When you break it actually re-generates (power), so it puts charge back into the battery. We went Bonne Nuit Bay and we actually gained charge going down.
We all love that hairpin down there, but it coped with it no problem whatsoever."
The bus has a range of more than 195 miles on a single charge and can go from flat to fully charged in two hours.
It is both wider and shorter than the current fleet, but Mr Hart doesn't think that will be a problem.
"The model we have on trial seats less people (sic). It has got a centre door for wheelchairs and buggies because the front door isn't wide enough.
Capacity over all is more because you can have more people standing, so we will be talking to all different manufacturers - especially Yutong - about getting the vehicles slightly longer so we can have the same seating capacity."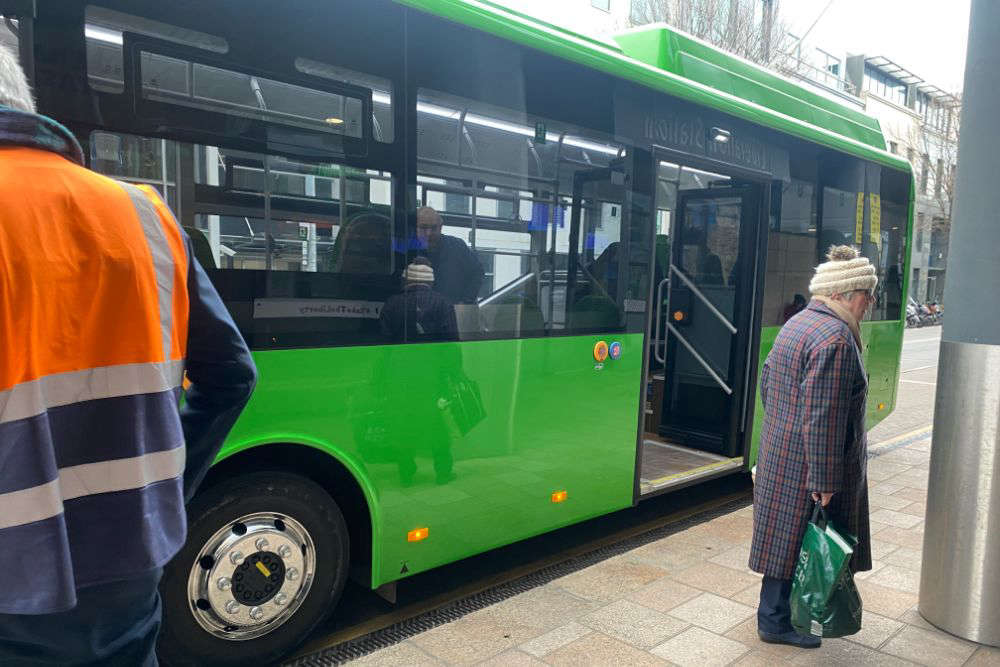 The side entrance on the Yutong E9
The Yutong E9 costs £335,000 to buy, but Mr Hart says that in the long term it will be cheaper.
"At the moment we are using one million litres of diesel a year, and we all know the cost of fuel right now. It has lower maintenance costs because their is less (sic) moving parts.
So overall in the lifetime of the vehicle it works out cheaper long term."
Despite the states success of the trial, we won't be seeing the Yutong E9 on Jersey's roads anytime soon.
"We've got to try all different kinds of manufacturers so that when we get to a stage of ordering electric vehicles we get the right product for Jersey.
I would say, out of the three that have been trailled, the Yutong is the most suitable so far, but later on this year we will be looking at bringing in other manufacturers to see what they can offer.
We aren't looking to order buses tomorrow, we have to test. You don't go and get a car without test driving it. As soon as we get the right product we will let everybody know."