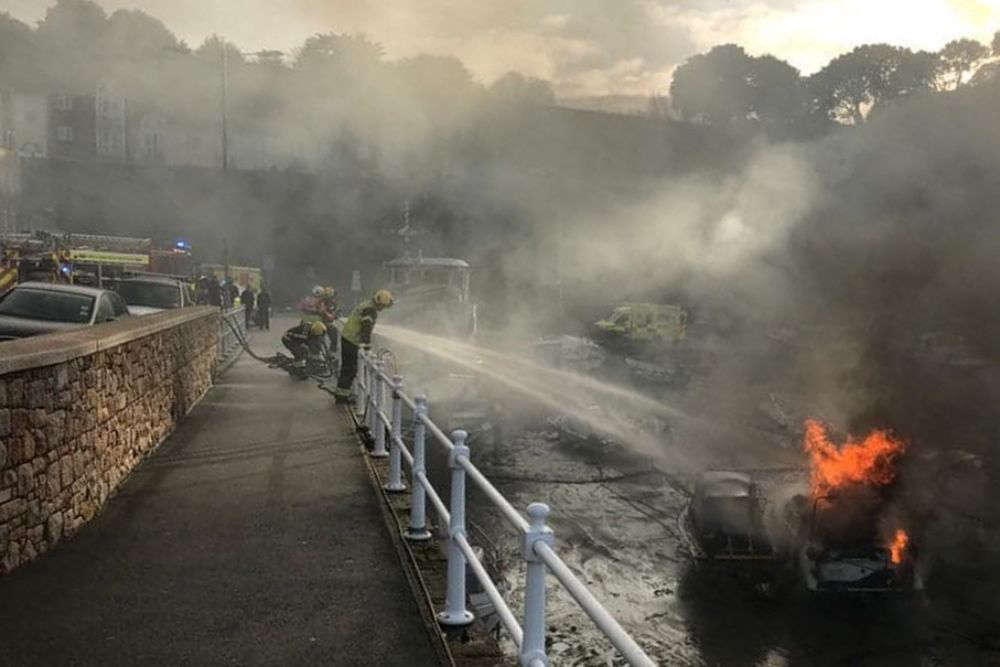 Image Credit: Jersey Fire and Rescue
Two fishermen have been treated for minor injuries after an explosion on a boat moored in St Helier's English Harbour this morning.
It happened while they were working on the electrics on board.
The Police Control Room received a call at 9:52am, and fire crews, paramedics and the Coastguard were all sent out to the vessel to help.
Bit lively down the harbour. pic.twitter.com/H85GsV5ufb

— Ollie Taylor (@mailolstar) December 30, 2021
Officers closed the road at Commercial Buildings and Mount Bingham between Normans and South Hill while it's being dealt with.
It re-opened to traffic a few hours later.
A Police spokesperson says the men were taken to the General Hospital in an ambulance to be checked over, but none of the injuries are thought to be serious.