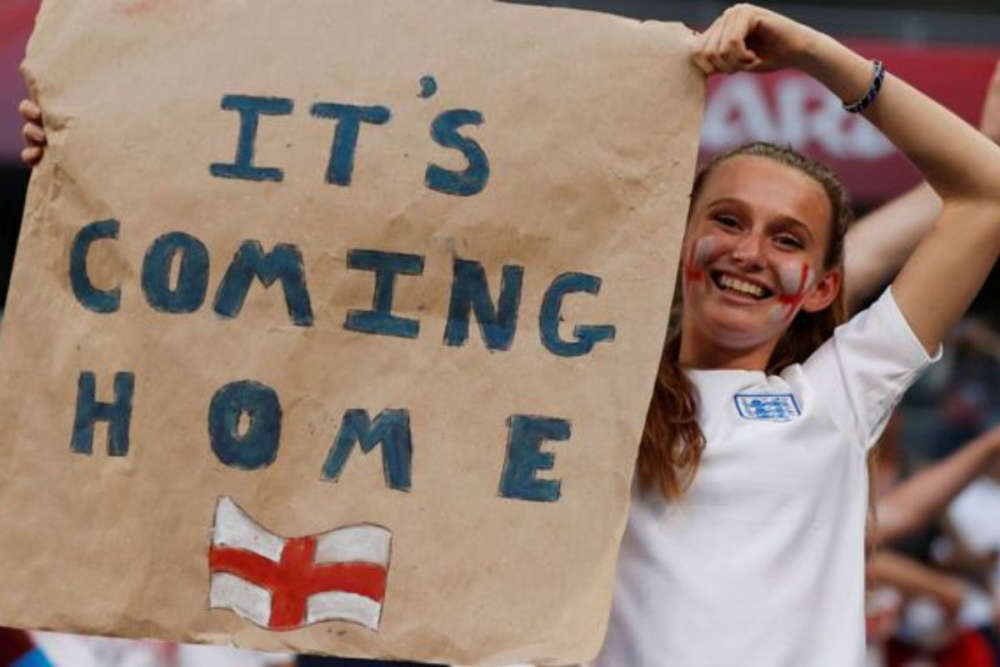 A fan zone could be held in Jersey to watch England play Italy in the final of Euro 2020.
It's the first time an England men's football team has reached a major final in 55 years.
If the fan zone was given the green light, there would be constraints such as a ban on alcohol.
"Let's say England won, which would be fantastic, is what are the consequences then because there is no way that any football fan is going to be seated on the ground politely applauding.
"Therefore you've then got to consider the spread (of Covid-19) in that context." - Senator John Le Fondre, Chief Minister.
A big screen was erected near the Waterfront in 2018 for the semi-final of the World Cup and the third-place play-off game.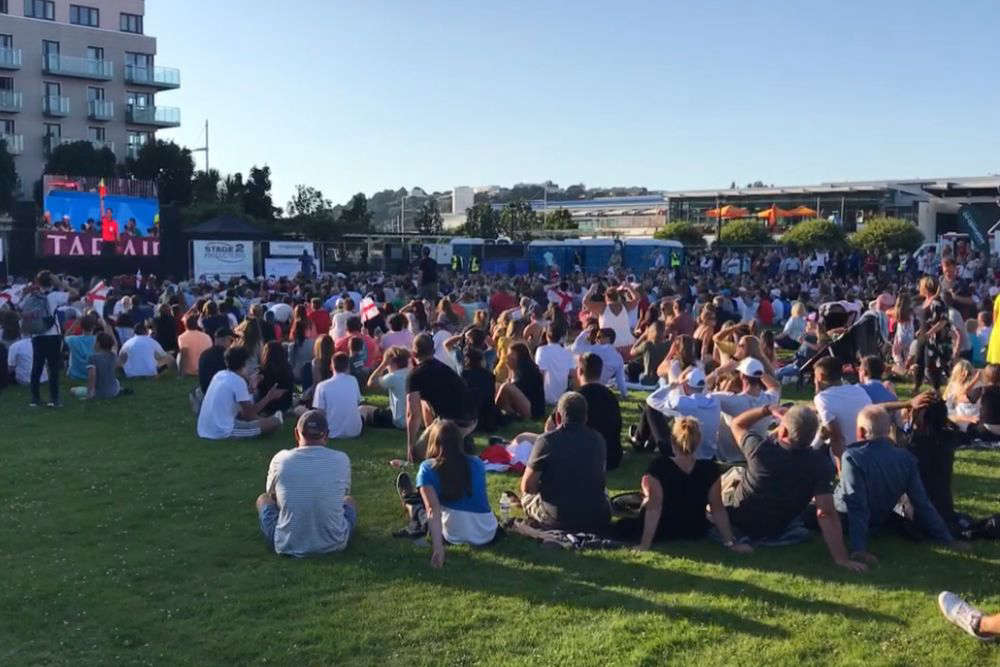 The Deputy Medical Officer of Health says while he wants England to win the European Championships, he doesn't want Jersey to lose as a result.
Dr. Ivan Muscat says they need to think about the safety measures that are needed - and whether they are sufficient.
"We are considering it, we all want this to happen, but we don't want to create undue difficulty as a consequence of that."
An announcement on whether it will happen will be made tomorrow (9 July).
Fans have been watching the games at pubs across the island, but drinking whilst stood up at the bar is still banned.
Senator Le Fondre is urging people watching with friends to do so safely.
"Please watch the match in the open air if you can, please maintain social distancing and if you're watching inside a public location, please use the tracking apps and maintain those enhanced hygiene measures.
"They are there to protect us all."