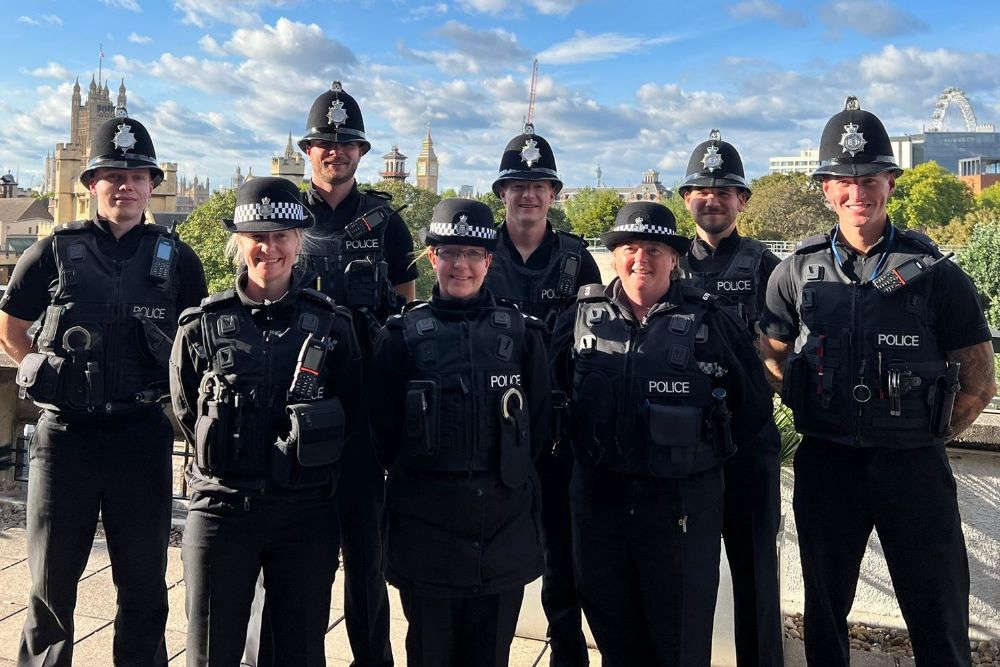 Two officers from Jersey who were part of the world's largest policing operation have shared what it was like looking after a million mourners.
10,000 police officers, including 11 from Jersey, were set the momentous task to protect London, in what has been called the largest policing operation the world has seen.
An estimated one million mourners visited the capital last Monday (19 September) for the Queen's funeral.
Two of the 11 officers sworn in - Inspector Christina Maclennan and Sergeant Chris Thomas - told Channel 103 about their experience at the Queen's funeral.
Sgt. Thomas was one of three Close Protection Officers overseeing the events unfold in Westminster Abbey. He recalls thinking about the impact the Queen has had on the world, breaking down political barriers, as well as working on international relations.
"It was a real sort of poignant moment, a sort of pinch myself moment."
More than 150 world leaders and politicians were in attendance, Sgt. Chris Thomas expressed that an event like this attracts the "nasty side" of policing and is a prime opportunity for an attack or for someone to perform an act of terrorism.
Three days ahead of the funeral (16 September) two police officers were stabbed in Leicester Square and seriously injured in an unrelated incident. However, on the day itself, the operation ran smoothly.
Both officers agreed that being deployed to serve the King and late Queen was a great privilege and an honour.
"This is one of the most, if not the most important time that we'll ever see in our lifetime." - Inspector Christina Maclennan