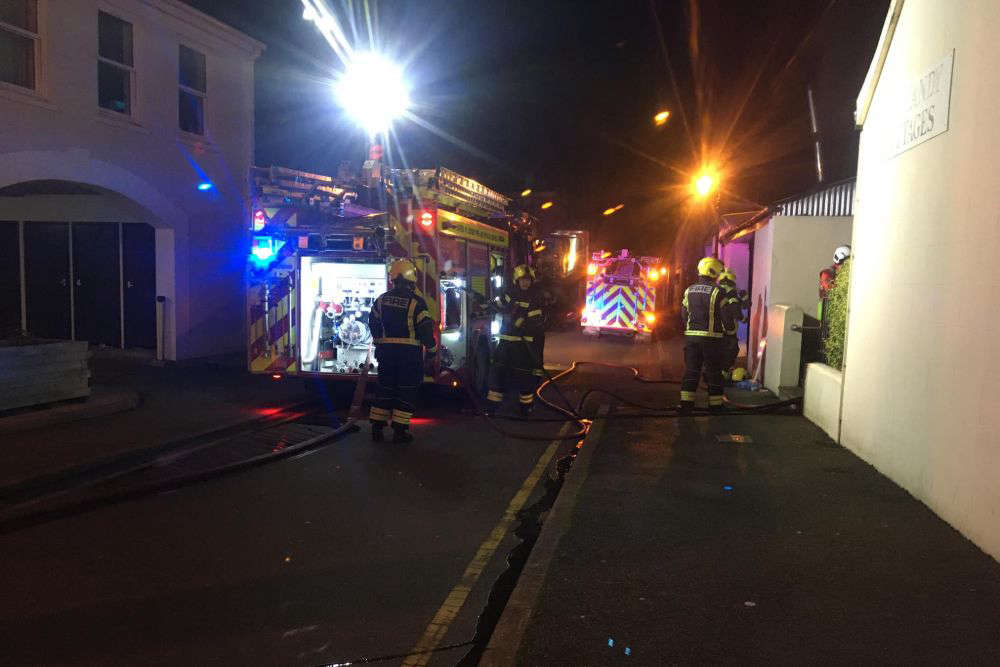 Photos supplied by JFRS
Firefighters have put out a fire in the kitchen of a home in St Helier.
Two engines were called to Albert Street at around 11.30pm on Wednesday (5 January).
The person inside had got out of the property and called 999.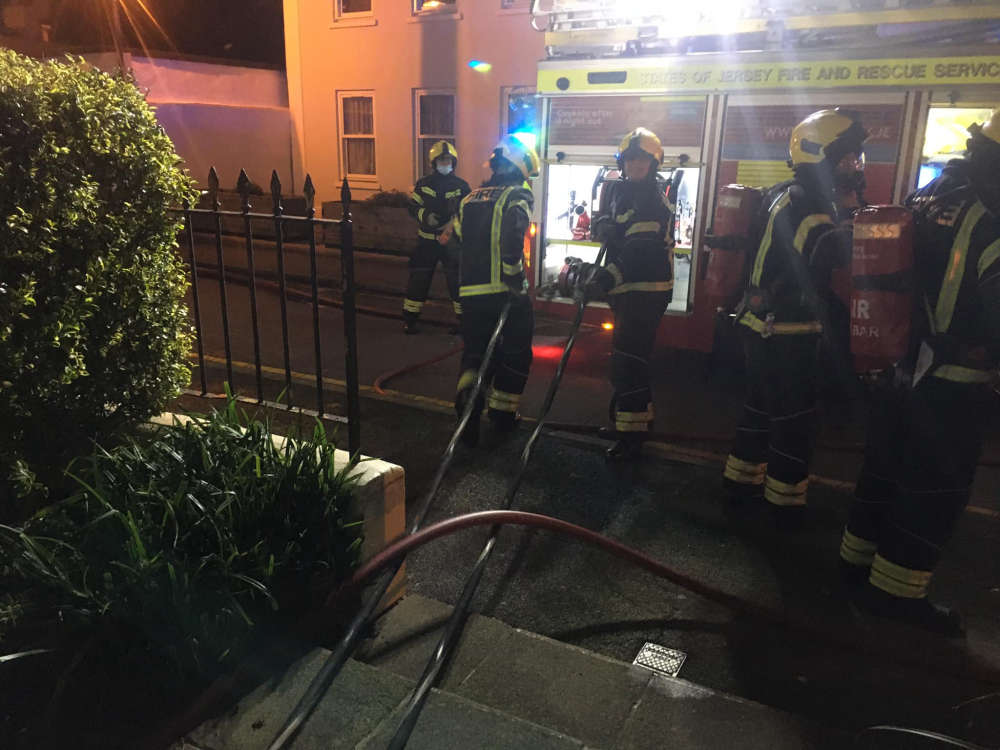 10 firefighters from Green Watch attended the scene. Two entered the building in breathing apparatus and quickly dealt with the small fire in the kitchen and the smoke that had filled the property.
"As demonstrated today - in the event of a fire in your property, the correct course of action is 'Get Out, Stay Out and Call 999." - Watch Commander Ryan.