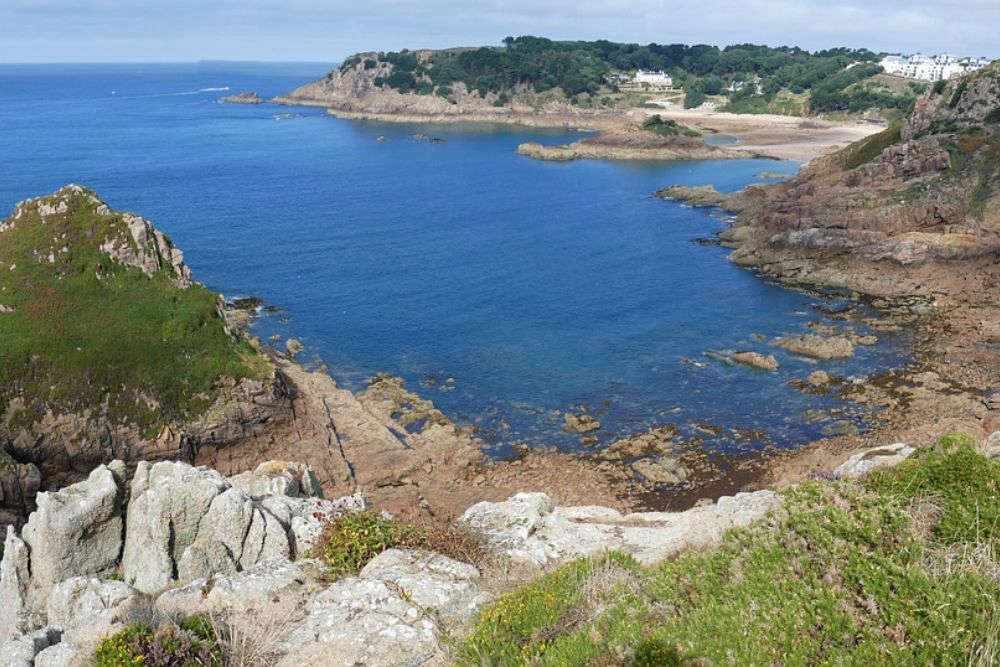 Fishing has been banned in Jersey's Portelet Bay.
Politicians have given final approval for the island's first 'No Take Zone'.
It was agreed in principle last month.
From Monday 2 May it will be an offence to remove any marine species from the zone, or use a fishing boat in it.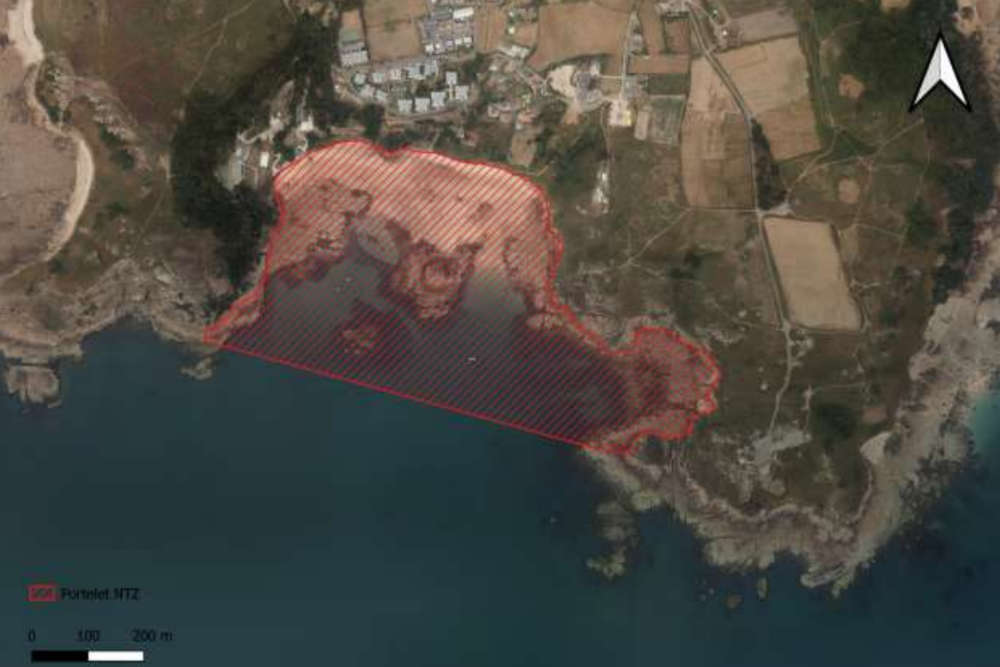 The No Take Zone is shown in red
Assistant Environment Minister Deputy Gregory Guida has called it 'another important step forward in protecting and enhancing the island's marine environment.'
"In recent years, the marine biology section of the Société Jersiaise has championed the idea of putting in place a space for the study of unimpacted marine ecosystems, to monitor the recovery of species no longer subject to fishing pressures. The prospect of a No Take Zone was also considered and approved by the Marine Resources Panel, which includes commercial and recreational fishing representatives.
"Moving forward, any fishing or taking of marine animals or seaweed will be an offence and we'll certainly be policing this to ensure the project is a success. I would like to thank States members for their support of this move."
Researchers will use the area as a natural lab for scientific studies of fish stocks.
The Société has called it an historic step to protect the island's marine animals and plants.
"The initiative aims to increase biodiversity which, in turn, will improve resilience to climate change and protect the long-term interests of Jersey fishers.
Bass, brown crab, whelks, and lobster populations in Jersey are in decline. A multi-agency collaboration led by the Société Jersiaise aims to turn the tide on this biodiversity loss.
The objective of having a NTZ in Portelet is to create a natural laboratory that can be used by universities, schools, community groups, visiting researchers and local organisations. It is hoped that the NTZ will facilitate a measurable change in the environmental and ecological health of the bay."
The No Take Zone will be monitored for an initial five-year period to assess its benefits to fisheries and biodiversity.
Scrutiny recommended guidelines to enforce the zone, consultation with the Honorary Police, and involving the public in designing the signs to make sure everyone complies with the new rules.
They have been accepted.
The UK has just three no-take zones designated for conservation reasons.
They are in:
Lundy Island in North Devon
Flamborough Head in Yorkshire
The Scottish Isle of Arran
The Société Jersiaise will be organising a public meeting to provide more information.