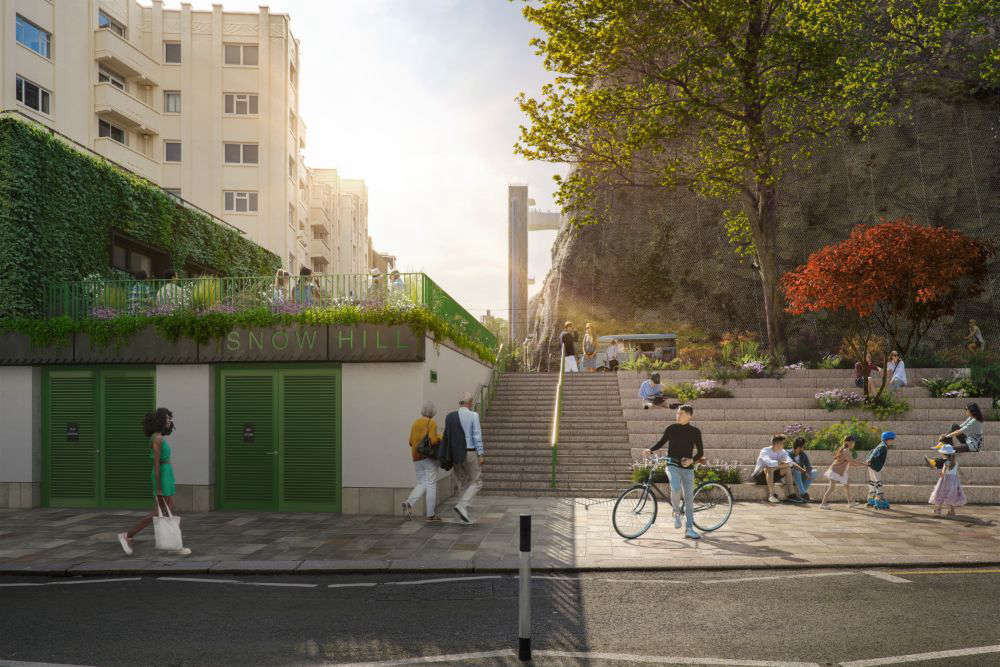 A new passenger lift and bridge connecting Snow Hill car park to Fort Regent could be created if newly-submitted plans are approved.
It forms part of the government's ten-year ambition for redeveloping the leisure centre and 19th century fortification.
The Jersey Development Company - which was instructed to draw up the proposals - says careful consideration has been given to the impact on Hill Street, which has many listed buildings and is one of the oldest streets in town.
A feasibility study also considered work to stabilise and make the Hill Street rockface safe, the Stormwater Cavern, the ecology and environment and the cost of operating and maintaining any new transportation infrastructure.
The lift and bridge link would be located in Snow Hill car park between the cavern's entrance and Hill Street.
The JDC says project also includes 'public realm improvements' in the area for pedestrians and cyclists.
The application is being put forward by the JDC, following a request from the government's 'Regeneration Steering Group'.
The lift from Snow Hill proved the most popular option amongst focus groups, even though 33% of nearly 2,500 responses to a survey favoured the cable car as the best way to get to the Fort.
"I am very pleased that a solution has been found to create pedestrian access from Snow Hill to Fort Regent."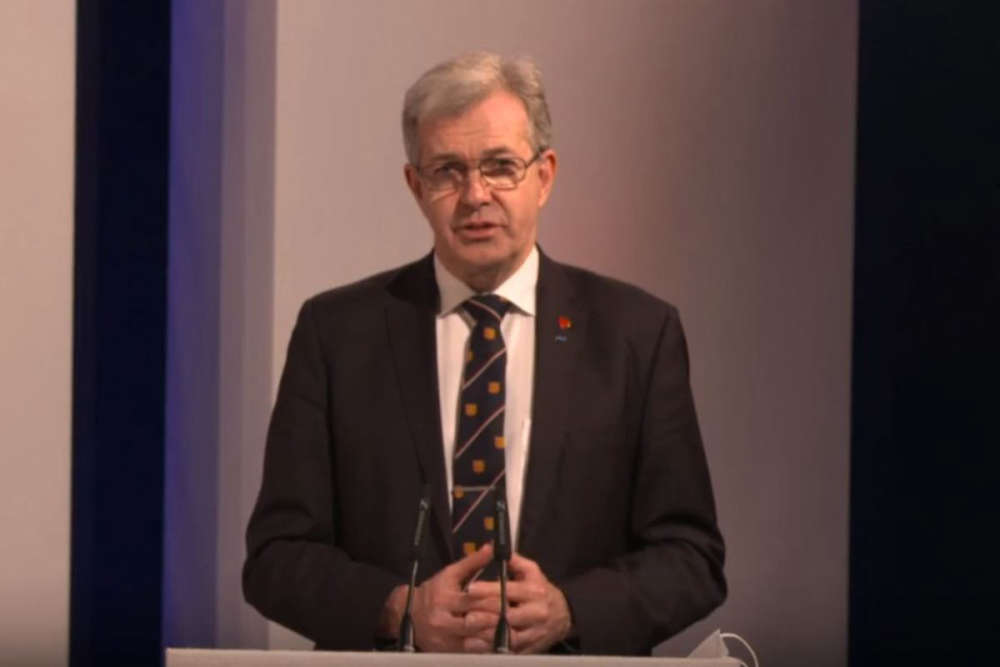 "This application is a major first step towards the Government's commitment to regenerate Fort Regent and I am looking forward to the wider regeneration plans being developed later this year, following the appointment of the Master-planning design team." - Senator John Le Fondre, Chief Minister.
The JDC appointed landscape specialists Gillespies to focus on landscape improvements and connectivity.
Other elements of the scheme include upgrading the bus shelter, moving the motorbike parking to an undercover facility in Green Street car park, and improving lighting, signage and street furniture.
"This offers an exciting opportunity for town residents and workers to easily access Fort Regent.
The Fort is a valuable asset for St. Helier and enhancements to the external landscaping will coincide with the delivery of the lift." - Simon Crowcroft, Constable of St Helier.