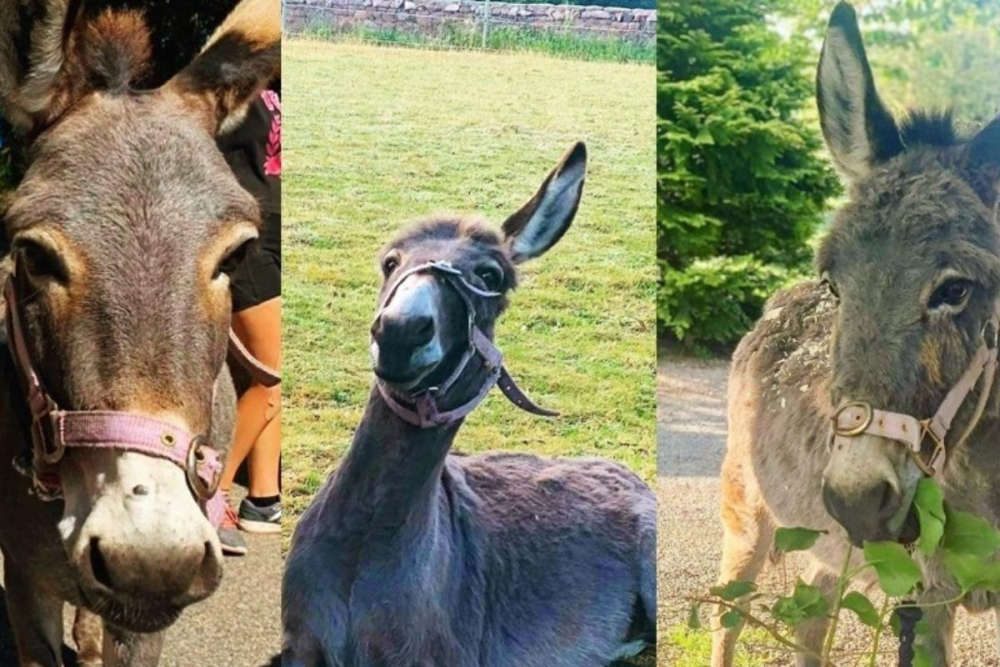 Picture Credits: Chestnut Farm Jersey
£3,000 has been raised so a donkey in Jersey, who was rescued from the Italian meat market, can get much-needed treatment at a UK veterinary hospital.
Ethel the donkey was saved by French sanctuary Pegasus, and found her forever home at Chestnut Farm in Jersey.
While she was 'frightened and nervous' at first, she's made progress because of her love for fellow rescue donkey Emmet!
Ethel needs treatment to remove large growths on her nose and leg.
Chestnut Farm started a fundraising page to help raise money to get Ethel to the UK.
"Without treatment Ethels life and re-habilitation (sic) will never be truly fulfilled, her paradise is within grasp and treatment will allow her to reach it… please help to give Ethel the life she deserves."
After only six days, 93 supporters helped raise the £3,000 target.
That has since increased to £3,130.
Ethel enjoys daily walks along Portelet and St Brelade's Beach with Emmet.
The two mules are said to never be more than a few feet apart from each other.