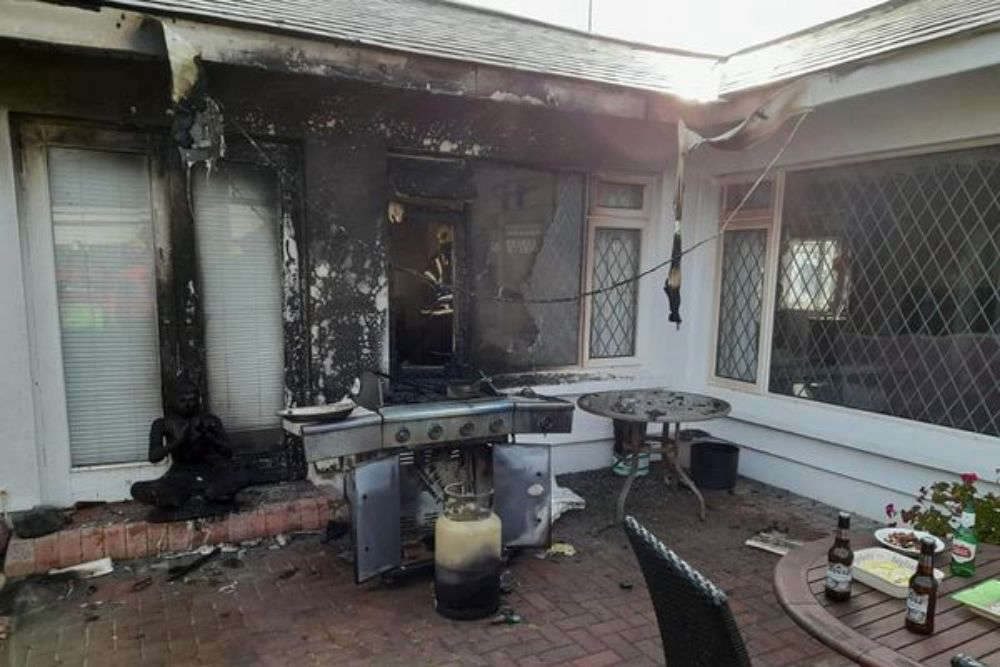 Damage to the property caused by the outside BBQ. Image courtesy of Jersey Fire and Rescue Service.
Fire crews have put out a fire at a St Brelade home after an outside gas BBQ burnt out of control.
Three fire engines were called to the house at St Brelade just after 6pm on Saturday (16 July).
They found that an outside gas BBQ had got out of control and the heat coming from it had smashed the living room window.
Fire was beginning to get inside the living room and into the roof space.
Fire crews wearing breathing gear tackled the blaze from the inside of the house with a high pressure hose while crew outside put out the BBQ fire.
No one was injured but the Fire Service is warning islanders to check gas BBQs are working properly before lighting them.