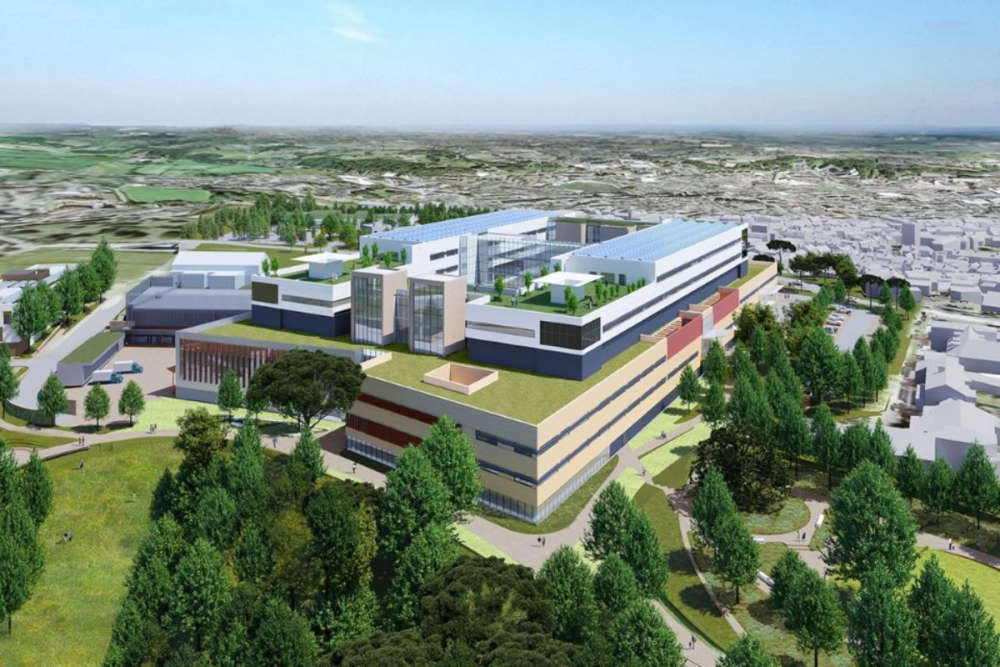 The plans for Jersey's new hospital do not show how the predicted public benefit outweighs the harm to heritage assets, according to the government's Historic Environment Team.
It has submitted an official objection to the Overdale scheme.
The plan to build the new hospital would, if approved, see two listed buildings demolished.
They are Thorpe Cottage and Briez Inel.
The Historic Environment Team says it's contrary to the Island Plan, and there's a risk that archeological remains would be lost.
"The new hospital on this hilltop site is at a massive scale. Realignment of the road and parking provision requires the loss of two designated listed buildings, the subsequent scale and quantum has significant negative impact on the setting of directly adjacent listed places at Grade 2, more distant Grade 1 listed buildings and the general settings of many other listed buildings in the Town of St Helier."
They also say the impact of development is sufficiently harmful to the historic environment, landscape character, townscape of St Helier and more distant settlements.
"HET cannot support the proposals because of the form and impact of the development on this highly visible hilltop location which would require the demolition of two designated listed buildings and have detrimental impacts on the setting of many others as well as impact archeological remains.
As such the HET offers the strongest objection to these proposals, notwithstanding the pressures and requirements for a new hospital for the island."
The planning application for the Overdale scheme was formally submitted in November.
A public inquiry into the application will open on 28 March 2022 at St Paul's Centre and will last for one week.
Representations have to be made by 23 January. A more detailed 'Proof of Evidence' must be submitted by midnight on 20 February.