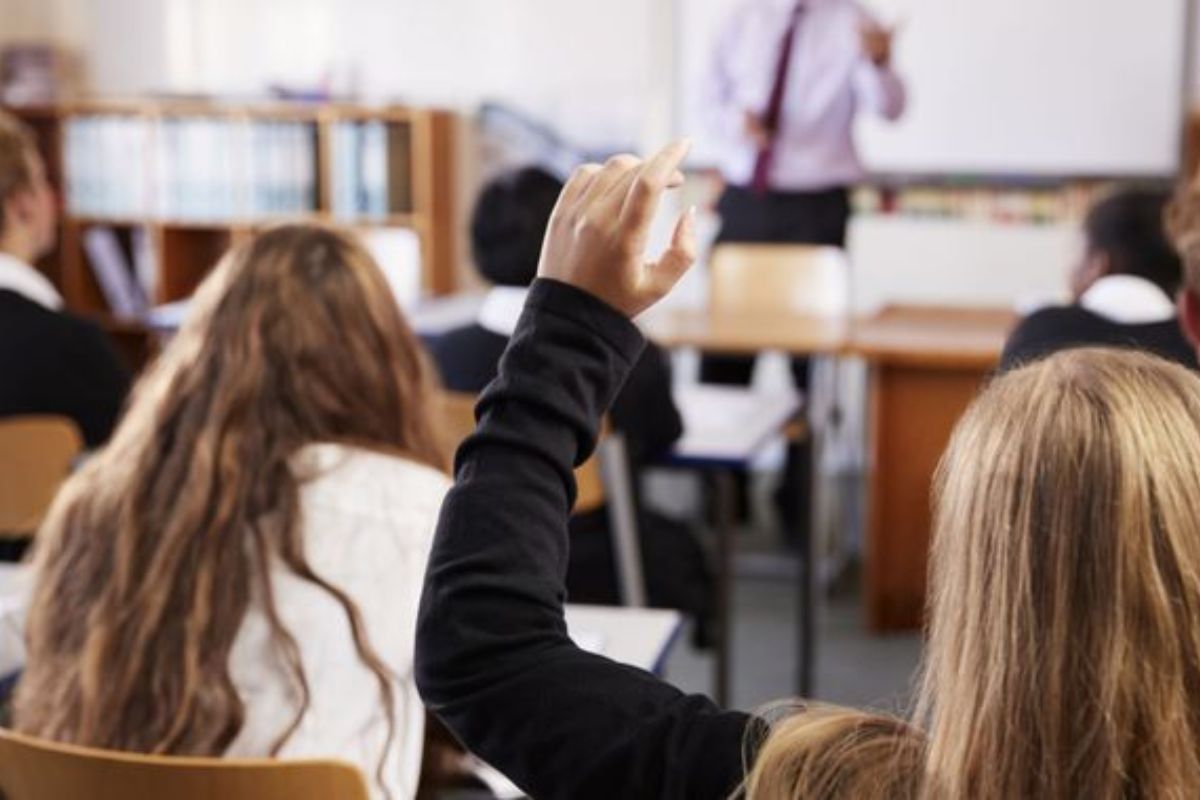 The Children, Young People, Education and Skills department has apologised after incorrectly stating that 'almost every school child in Jersey has now returned to school full-time.'
In a statement released to Channel 103, the department says it wishes to clarify it is almost every primary school student that has returned full-time, not those in secondary schools.
The department said on Friday that more than 10,000 children had returned to the classroom, with primary schools recording a 96% to 99% attendance record and secondary schools recording a rate of between 84% and 96%.
The claim that 'almost every school child in Jersey has now returned to school full-time' was met with stinging criticism on the Channel 103 Facebook page. Comments included:
"It's not full time!! Year 12 student, so one of the first back. Nothing the first week "back", 4 hours I think the week after. 7 1/2 hours this week & scheduled for nothing in the last week of term." - Karen
"My son has been back to school once! I wish it was full time and so does he!" - Anoushka
"Nonsense my daughter is at school 2 mornings a week on alternate weeks only - she's year 10!" - Lara
"This is NOT the case!! My daughter in year 10 going up to 11 has had 6 hours education this week, the same for next!! An absolute disgrace" - Lisa
"No way ! My son in y8 has only a tiny handful of days back in school & my daughter in y12 has only a few hours a week. Hardly full time is it ?" - Steve
Channel 103 then went back to government asking if they wished to clarify the statement and why secondary school students weren't allowed back to the classroom full-time. We had this response:
"The Department of Children, Young People Education and Skills wishes to clarify and confirm that it is almost every "primary school" child who has now returned to school full time. This does not include all secondary schools too. We apologise for the unintentional omission in the previous statement and hope this helps to further clarify the position.
"There are some children receiving reduced hours due to staff shortages but the majority of primary schools have returned to a full timetable. The situation is different in secondary schools where students have not been able to return full time due physical distancing requirements that require a part-time, rotational timetable. The specific order and frequency of return for each year group, is decided by each individual school headteacher, based on local priorities, physical set up needs and staff availability.
"The key difference between primary and secondary schools returning is that there is no physical distancing required by primary school students who are now in class bubbles. This is not the case, under current Public Health advice, for secondary students, who must maintain 1m physical distancing."
Education Minister Senator Tracey Vallois has also apologised on Twitter.
"I do apologize (sic) as we dropped the ball on this press release and we shouldn't have. Please understand this was not intentional."