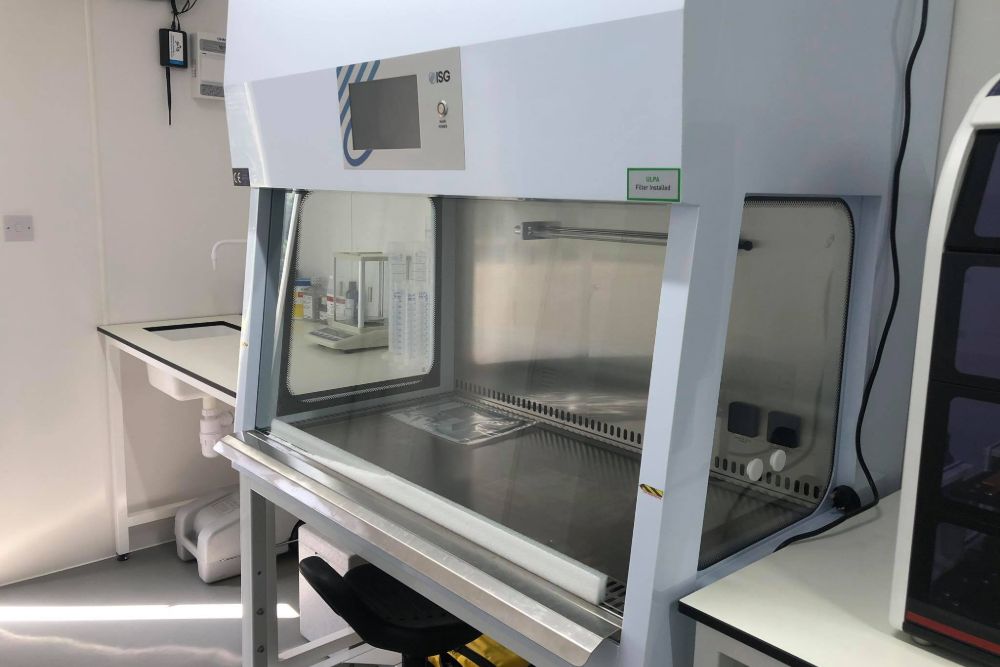 The new hospital lab to process Covid-19 tests in Jersey will be fully up and running from the 22 November.
There are three new testing machines, and samples have started to be processed.
The OpenCell lab at the airport is due to close at the end of the month after the government did not renew its contract with the lab services provider.
The government says the hospital lab will have the capacity to process the same number of PCR tests as before.
"It is fantastic news that the lab is up and running. It has taken a lot of effort to ensure the facility runs at the capacity we need, and I am confident in the success and efficiency of this operational change.
I thank OpenCell for their services to date which have helped Jersey manage the urgent requirements for testing during this pandemic." - Deputy Richard Renouf, Health Minister.
Since 2 November, fully-vaccinated passengers arriving at the airport and harbour are no longer. That was predicted to lead to an 80% reduction in testing at the borders.
PCR testing remains in place for direct contacts, symptomatic people, health, care and emergency workers, people with positive Lateral Flow Tests, hospital pre-admissions and unvaccinated arrivals.
HCS General Manager James Mason says the hospital lab will have the same goal of returning results within 12 hours.
"Islanders can be assured that their test results will be handled diligently by our teams, who aim to match the current expectations for results turn around.
"We maintain our on-Island resilience measures to ensure that if capacity reaches our limits within the lab, we have options to extend services to meet some additional demand. Sending samples to the UK will always be secondary to any local measures."
The government says discussions are ongoing about the impact on commercial testing providers who had been using the OpenCell lab amid concerns about the turnaround times for pre-travel PCR tests if those samples have to be sent to the UK.
"Any further updates will be made by Ministers"