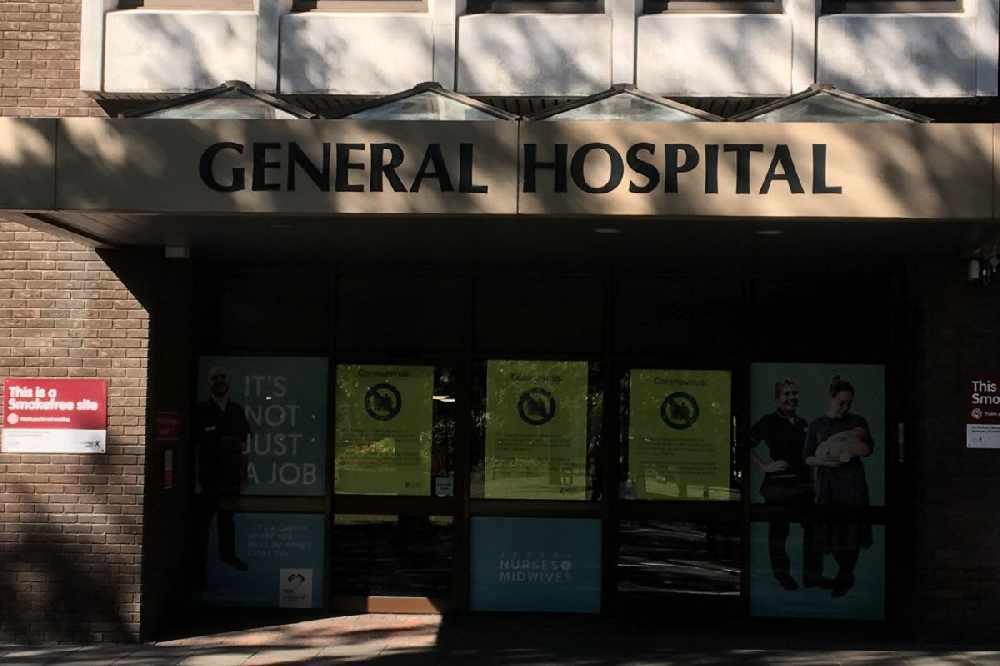 The Health Minister has been asked to reverse the decision to ban most hospital visits for at least the next week.
The government says it has been done to support the continued effective running of the hospital, after 'several inpatients' tested positive for coronavirus when a 'small number' of visitors came in with symptoms.
Deputy Richard Renouf says the small number of people who've continued to visit when unwell has led to this regrettable step being taken.
But Deputy Montfort Tadier says it doesn't seem proportionate.
"For patients' welfare, it's important that they have at least one or two people who can come to see them.
It's very traumatic for people in hospital often, especially if they're vulnerable or elderly.
We're not in the same situation we were a year or two ago. We have extensive testing facilities now, which can be done very quickly and I think the important thing is to make sure we keep Covid out of the hospital, but without stopping people who don't have Covid from having legitimate visits to their loved ones."
The Reform politician has suggested the use of mandatory lateral flow tests for entry to the hospital.
The announcement that "most visits" to hospital are being banned due to #COVID should alarm us all. Some have very vulnerable loved-ones who will feel very isolated and lonely. This is barbaric. Prisoners are treated better. Why not make LF test compulsory for visits. #JerseyCI

— 🇯🇪 Montfort Tadier🇯🇪 (@DeputyTadier) January 12, 2022
"A lot of people know they don't have Covid because they test regularly and they wouldn't want to put their loved ones in that position anyway.
This is about how we keep people with Covid and with symptoms out of the hospital and I think you can do that by having a live test when you go in, maybe limiting who can go in to one or two named people and make sure they are tested and the test is proven to be negative before they're allowed in.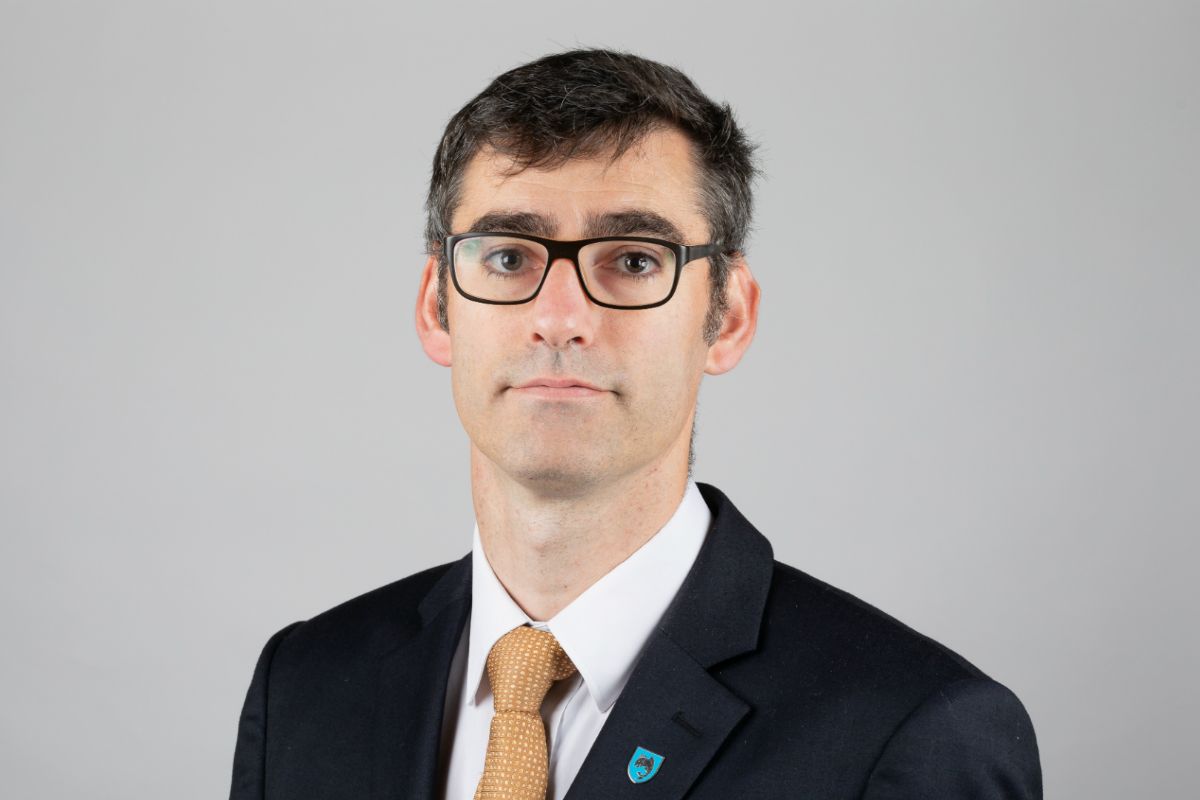 A lateral flow test, many of us are used to taking them frequently and regularly and it only takes a few minutes to get the results back.
That should be a sufficient safeguard to keep people in hospital safe.
Chief Nurse Rose Naylor has told Channel 103 that the safety and wellbeing of patients and staff is the priority and they'll revert to normal visiting rules as soon as it's safe to do so.
The situation is due to be reviewed next week.
"Despite the fact that we did put requests out to the public when they visited up to now that they don't come in if they've got any symptoms, we encouraged people to do lateral flow tests before they came in, unfortunately, it has made its way into the building and some of our patients have been affected.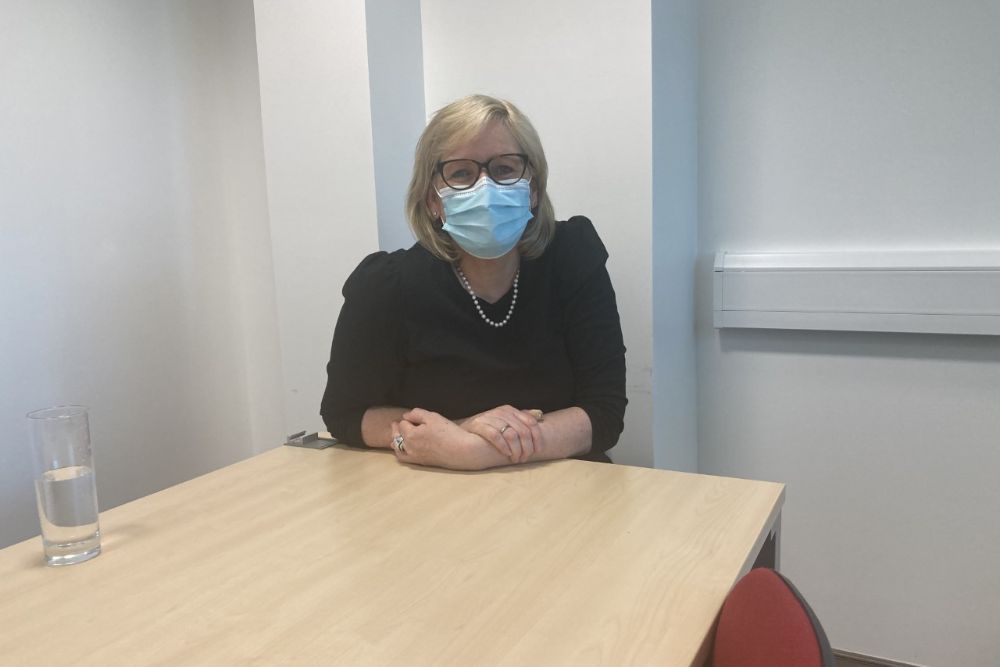 We'll very quickly get this under control and our business will continue as normal."
Deputy Tadier says the reasoning for the blanket ban is 'dubious'.
He's written to Deputy Richard Renouf, calling for a more robust system to prevent anyone with Covid from going into the hospital.
"I would hate to think of one of my loved ones being in hospital really scared and worried, maybe bewildered, not knowing what's going on without a friendly face to hold their hand through it if you like - that's what I'm really worried about.
As well as the fact that it's just disproportionate. There should be robust testing and we do have the systems in place and if that's failed, we need to get it back and working as soon as possible."
Deputy Tadier also fought last year to reopen care homes to visitors, because of concerns about the welfare of residents.
The Reform politician has warned that he'll lodge an emergency motion to rescind the decision to ban hospital visits in the States next week, if the ban isn't lifted by then.
Two named parents or guardians are still allowed to visit children's wards.
They are asked to take a lateral flow test before going and to visit separately to reduce the number of people in a clinical area at any one time.