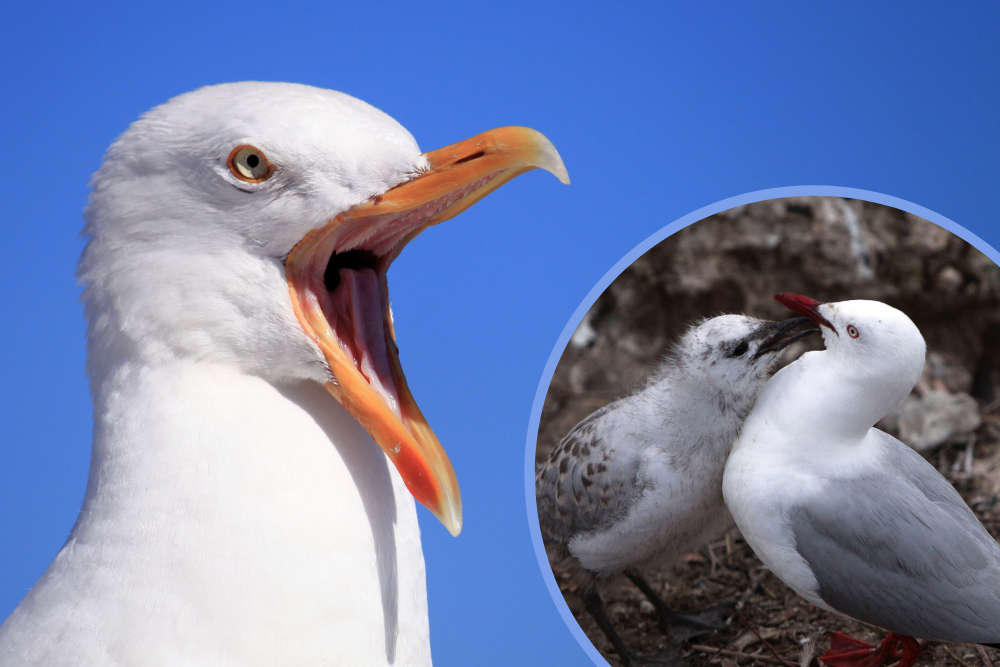 Islanders are being reminded about the laws surrounding seagulls and their nests during hatching season.
Gulls and their nests, eggs and chicks are protected by law in Jersey under the Wildlife (Jersey) Law 2021.
Only licensed experts can remove the birds and their nests. It is strictly forbidden otherwise.
Jersey's seagulls are now entering hatching season, and many islanders may start noticing nests on their roofs.
However, it is illegal in most situations to harm, feed and disturb our large, noisy seabird neighbours.
Gulls can be a nuisance if they choose to live on your roof, so environment officers suggest preventative measures should be taken.
Nest removal often involves killing chicks, which is traumatic for the wild birds and should be used as a long-term solution, so islanders should:
Check roofs early in the year for gull activity, especially if they have nested in the area previously.
Tell neighbours if seagulls are spotted on their roofs, as the nest activity will also affect you.
Remove all unintended food sources - this involves protecting bins and not feeding the wild birds.
Take preventative action to protect roofs to stop gulls from nesting.
Luckily, gull chicks fledge relatively quickly, so if islanders find they have some feathered friends living with them, they will be gone by August.
Although seagulls do tend to return to the same nesting site unless action is taken to proof houses, so it will become a recurring issue if nothing is done.
Islanders are also reminded about what should be done if they find a fallen chick.
Adult gulls that swoop and dive are usually trying to protect their young.
If the baby gull is unharmed, it is generally best to leave it alone, without food and water, as the chick will become unafraid of people.
The JSPCA will not help a fallen chick unless it is sick or hurt, in most cases.