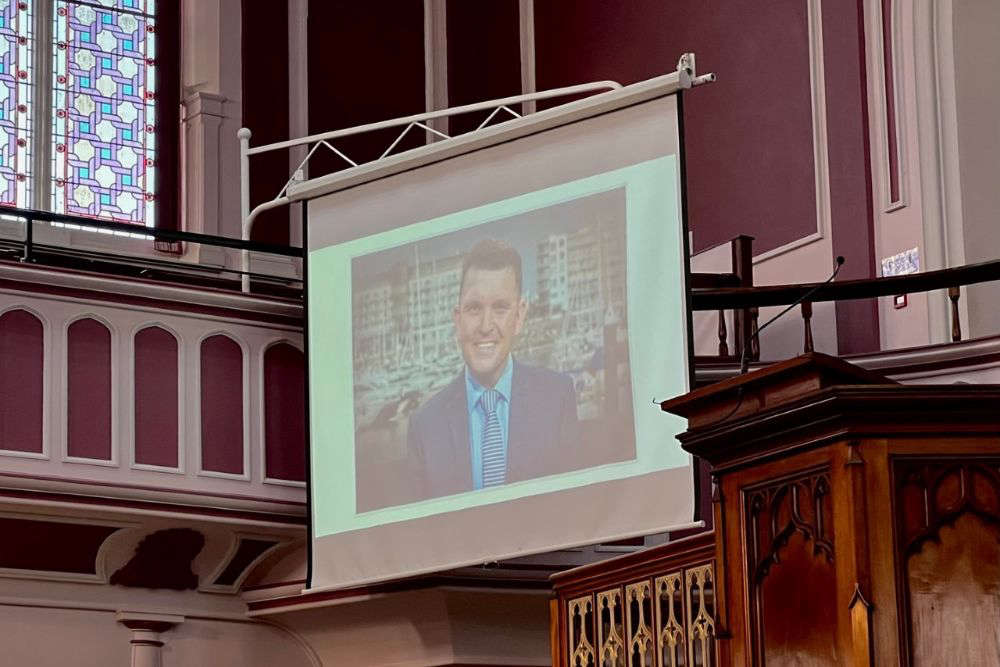 Hundreds of mourners have said a final goodbye to popular Channel Islands broadcaster Gary Burgess at his funeral service.
The journalist and radio presenter died from cancer on New Year's Day at the age of 46.
His funeral has taken place today (18 January) at a packed St Helier Methodist Centre, while thousands more people watched the service on a live stream.
Having been told in November 2020 that there was no further treatment available for his illness, Gary had time to organise his affairs. He penned a welcome message in the Order of Service to the friends and family members attending:
"I appreciate reading a welcome from your host, especially when I am not here in my usual capacity, is a little odd but I really do want to thank you for coming today.
"This funeral service has been months in the planning. It has been an odd privilege to play a part in my own send-off, knowing so many people don't get gifted the time to prepare like this.
"If all has gone to plan, I will have said all the things I want to say to all the people I want to say them to, so this introduction isn't about that. It's simply my chance to thank all the people who have touched my life in any way, at any time.
"Today is the day I'd like you to be a strength to my husband, Alan, and my closest friends and family.
"For them, it is simply the most difficult of days. I hope this service helps them know how surrounded in love they are, and to remind you all why I consider I am one of the luckiest people in the world to have lived such a good life, to have done so many amazing things, and to have shared it with such wonderful human beings.
"Please laugh. Please cry. Please put an arm around that person next to you. Please squeeze their hand. Please give them a comforting smile. Please don't sit there with a stiff upper lip. I really don't want that.
"And, at some point today, please also raise a glass to the knowledge we each made our lives a more joyful place.
"That's what it's all about. Gary x"
The service was led by the Reverend Tony Morling who described Gary as a 'fun-loving person' and 'someone who had time to listen, and to listen well.'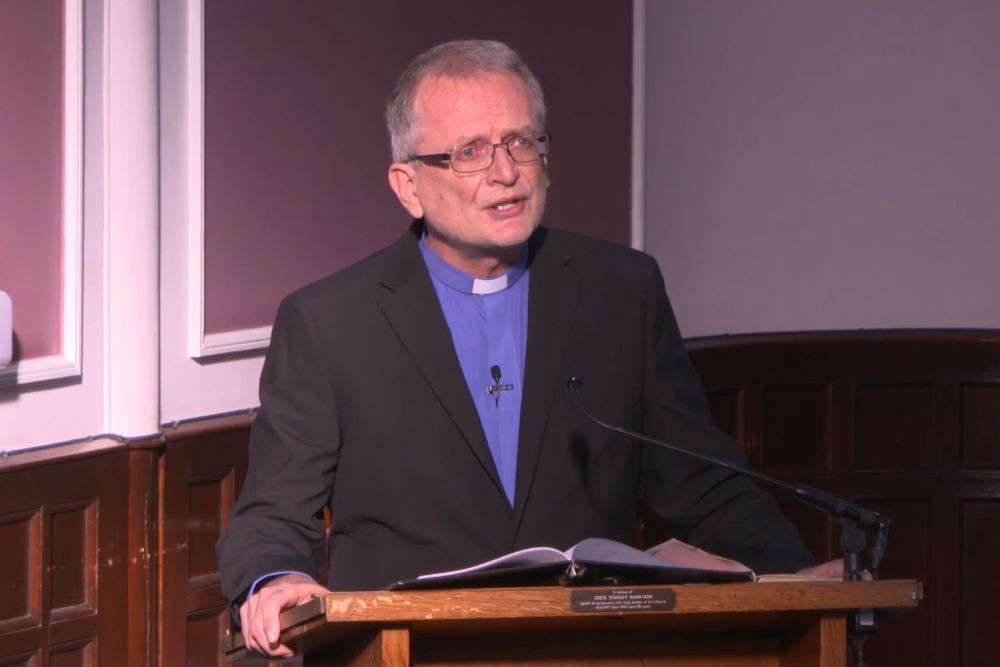 There were heartfelt tributes from Gary's friend of 30 years, Alistair Clarke, and from ITV Channel boss Karen Rankine.
She said that, as well as an outstanding reporter who would 'go out to do one story and always come back with five more', he was an 'extraordinary producer' with a ' we can-do this attitude'.
"Gary had a strong sense of justice. He believed passionately in his responsibility as a journalist to investigate and to question, and he was never afraid to hold those in power account.
He didn't just rattle the cage, he shook it with both hands to get the answers he believed people needed and deserved. He stood up for those who weren't being heard, and his reporting made a difference to so many people."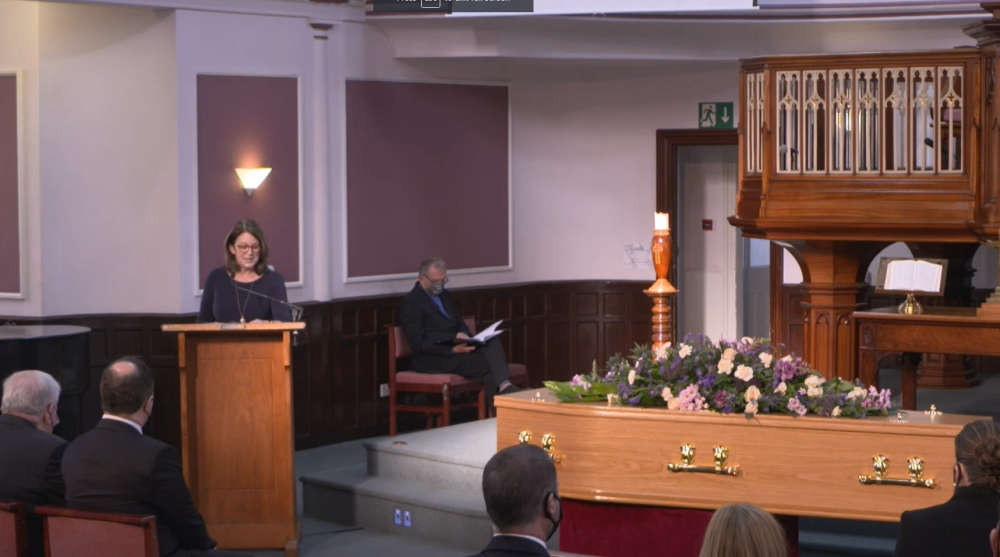 "Gary, you wanted to be thought of as a good person who made a difference - Well, you certainly over-delivered on that one.
And so today we say 'thank you'. As one of our Channel family you were so precious to us and we are truly privileged and blessed to have had you as a colleague and a friend.
We are so very proud of you."
Musical choices - Rainbow Connection, God Only Knows and Thinking Out Loud was performed by Piers Alexander.
In a moving recorded address Alan Burgess gave a eulogy titled 'My Husband':
"Gary would often say he wanted to live, and not just exist. That is why he wanted to keep working for as long as possible, doing something that he saw as more than just a job - it was a privilege.
"That is why he wanted to continue travelling with me for as long as he was fit enough to do so, and that is what we did together over the last eight years.
"We lived, we loved each other, and we laughed. That all means more to me than I can ever hope to put into words."
Donations in Gary's memory for his three chosen charities - Macmillan Jersey, Cancer Research UK and Jersey Hospice Care can be made here.
If you missed the live broadcast, you can watch a replay of the service here: