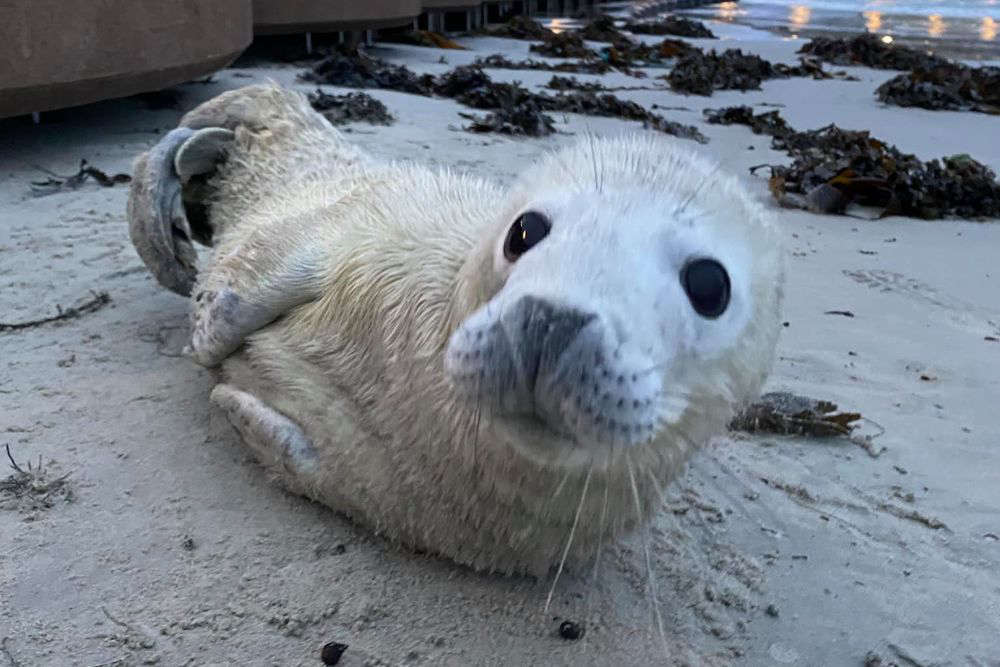 An injured seal pup rescued near La Fregate in Jersey has been taken to the GSPCA's intensive care unit for treatment.
The pup, nicknamed 'Elisa', was found beached on the beach at St Aubin's Bay on Monday.
She was checked on by British Divers Marine Life Rescue and taken to New Era Veterinary Hospital, before being transferred for specialist care at the GSPCA.
Video: Paulo Correia
The animal charity says she's currently about half her normal weight.
The GSPCA currently has four seal pups in its care, but it says it hopes to release two of them - called Titan and Porkpie - back into the wild as soon as the weather permits.