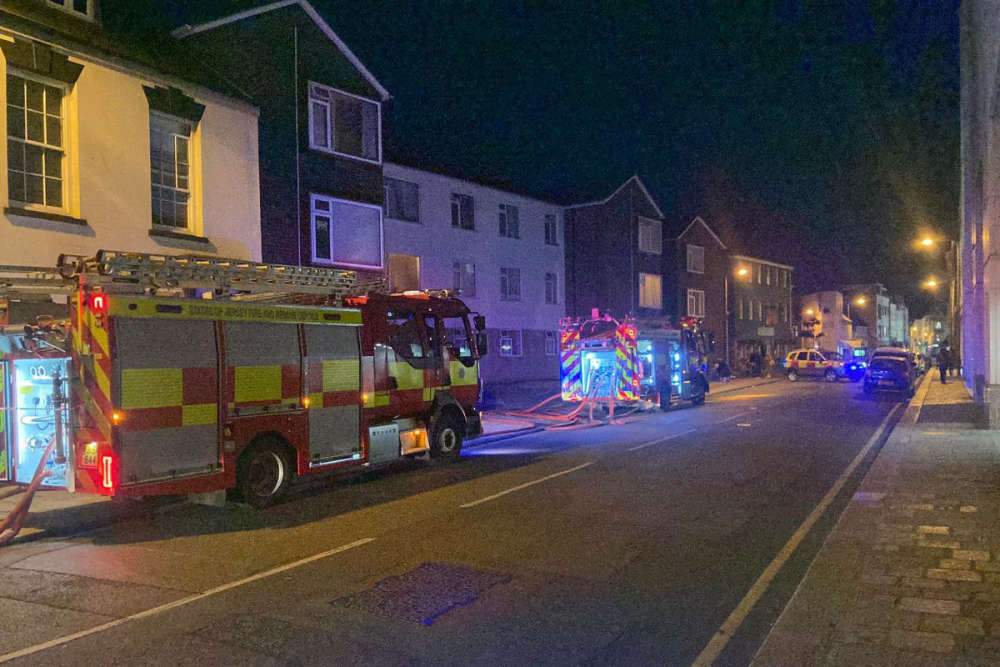 Picture Credit: JFRS
An investigation is underway after a fire broke out in the storage area of a block of flats in St Helier.
The Jersey Fire & Rescue Combined Control Room received calls about smoke coming from the ground-floor storage and lock-up area of the building at around 9:10pm yesterday (Monday 25 July).
Crews wearing breathing equipment managed to bring the blaze under control, despite being met by thick black smoke and intense heat.
Two fire engines were dispatched to deal with the incident and another one came later to help clear smoke from the flats.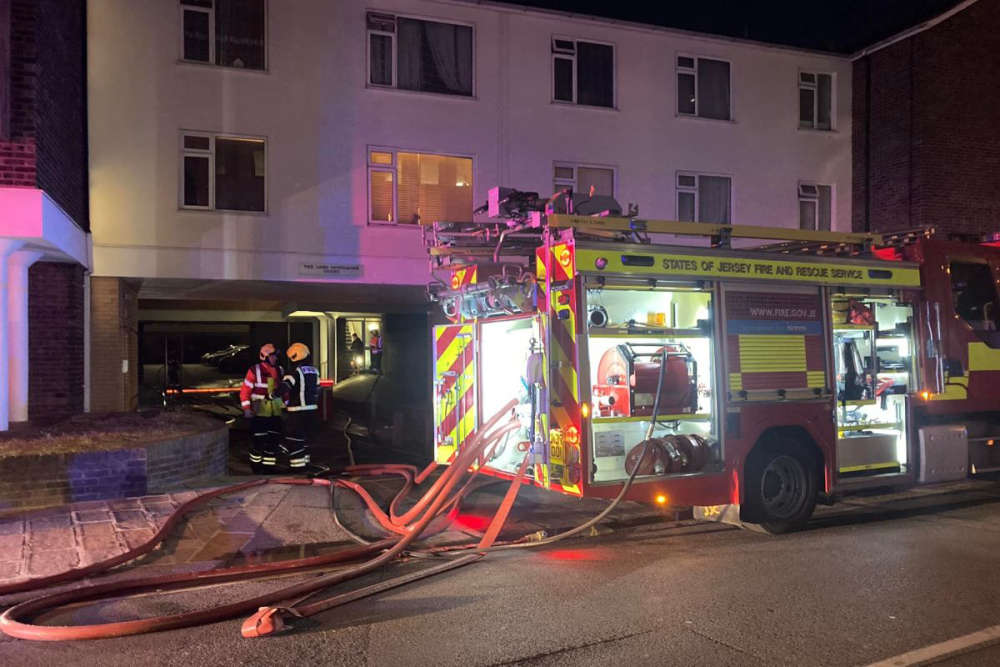 Picture Credit: JFRS
The fire service says the quick and immediate actions of one of the residents meant those in the nearby flats were able to evacuate safely.