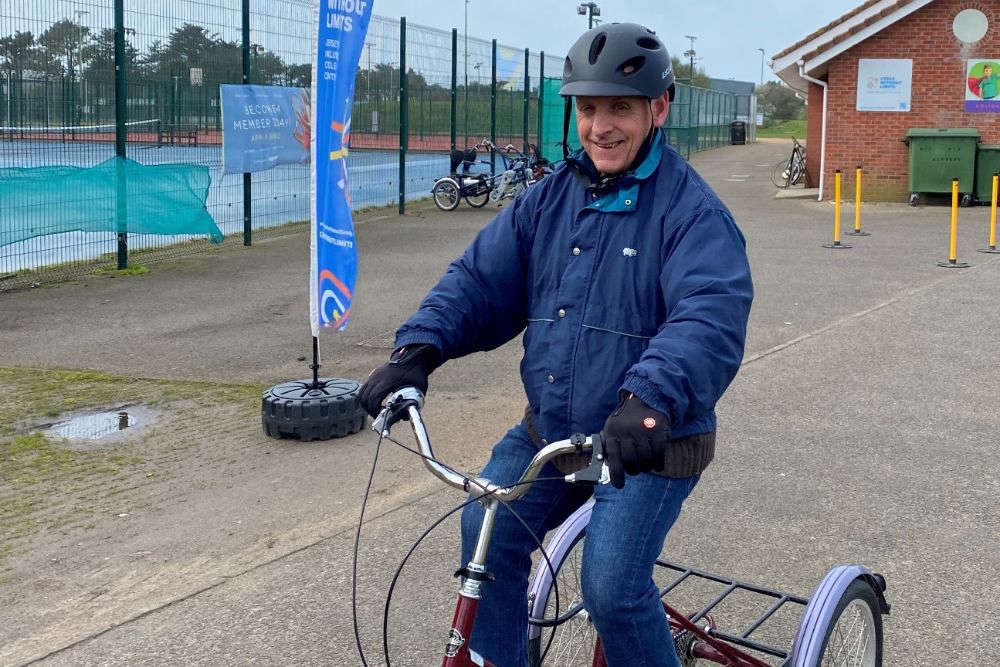 Nick Ozouf is cycling 75km to raise £1,000 for charities which support other islanders with disabilities.
Nick has set himself the challenge of cycling 50 laps of Les Quennevais Cycle Track on a modified tricycle to raise a grand for Acorn and Cycle Without Limits.
One lap of the circuit comes in at 1.5km, or just under a mile, meaning the challenge will take him around six hours to complete.
He says the charities mean a lot to him, as without them and the staff, he would not have the opportunity to do the challenge.
"Acorn Enterprises provide employment training for people who have disabilities who may not otherwise be able to work in the open employment market."
"Cycle Without Limits, similarly they create an environment and opportunity to help the lives of people living with disabilities to access physical exercise.
Not only does Nick want to raise money for charity, but also to raise awareness for disabilities.
He has been living with vitamin D-resistant rickets since birth, which causes softening and weakening bones and mobility issues.
The 60-year-old says a challenge like this keeps him motivated to keep exercising.
"It allows me the freedom to do a sport on my own where I don't need constant supervision.
"It's all about freedom."
Nick was going to undertake the challenge to celebrate his 60th birthday last year but he caught Covid two weeks before, so it had to be postponed.
He believes the only setback this year could be the weather, as it could be too difficult to cycle in poor conditions like strong winds.
This is the second fundraiser Nick has tackled as he raised more than £2,000 for Acorn Enterprises and Cycle Without Limits last year on a recumbent hand-bike.
Nick says the last challenge was about upper body strength, though this challenge will be increasingly difficult and physical.
"My legs are not as strong as my arms and shoulders, and it's almost double the distance. It will also be more of a mental challenge. Due to the winter weather, I haven't done as much training."
To donate to Nick's challenge, islanders can go to his page: www.justgiving.com/page/acorntrikechallenge