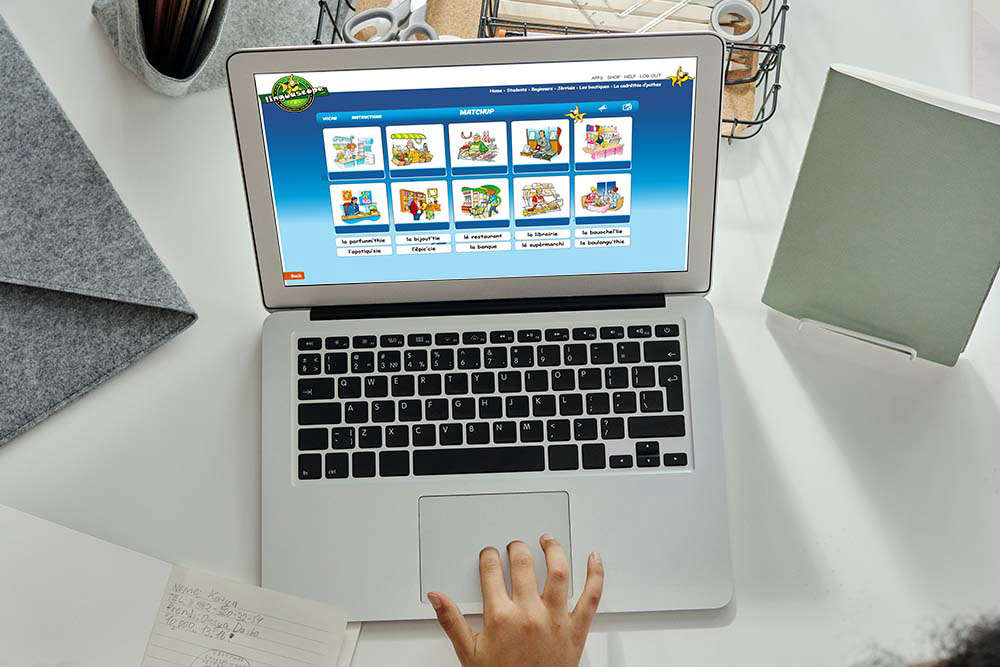 10,000 Jersey schoolchildren - and millions of other students around the world - can now learn the island's native language online.
Jèrriais has become the 15th language to be included in the Linguascope website and mobile apps, which are already used by thousands of schools around the world.
The project has been entirely funded by charitable donations, co-funded by Channel Islands Lottery money distributed by the Jersey Community Foundation as well as Le Don Balleine Incorporated Association, which promotes the language.
Former Victoria College student and Jèrriais speaker Atticus Mawby recorded the translations during the summer at Channel 103's St Helier studios.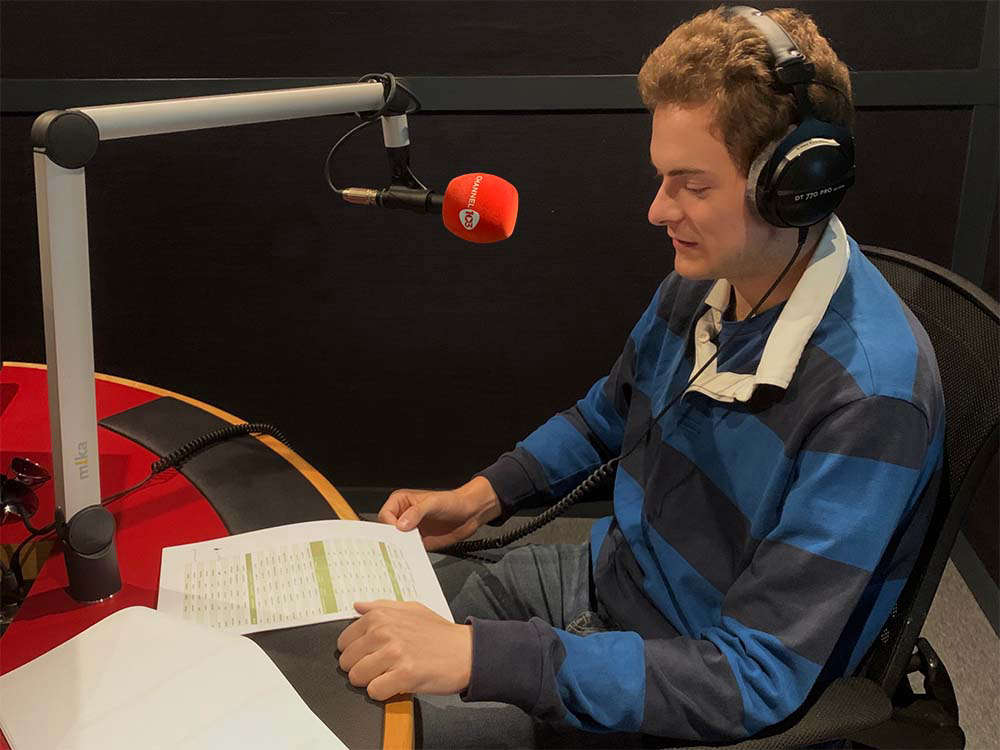 Jèrriais speaker Atticus Mawby recording the translations for the site
The Jèrriais language dates back more than 1,000 years, but the 2011 census shows that fewer than 2,000 people speak it as a first language.
Over the last decade, that number is thought to have dropped just a few hundred speakers.
Coinciding with Jèrriais' addition to Linguascope, the platform is also being made freely available to all of Jersey's primary schools, as well as secondary schools and colleges.
Students will have access to all of Linguascope's languages, as well as subscribing to schools elsewhere in the world being able to learn Jèrriais.
Jèrriais teacher, Susan Parker, used the platform to teach other languages in a previous job, and says she thought it would be a good opportunity to make the island's native language more accessible:
"We're really thrilled that Jèrriais will become the 15th language on Linguascope's website and mobile apps.
"It's so important for learners to have access to audio resources, especially with the number of native speakers on the decline and the fact that Jèrriais isn't widely spoken on the island.
"We're really delighted to have fun, interactive resources available for Jèrriais and all the other languages on the platform too."