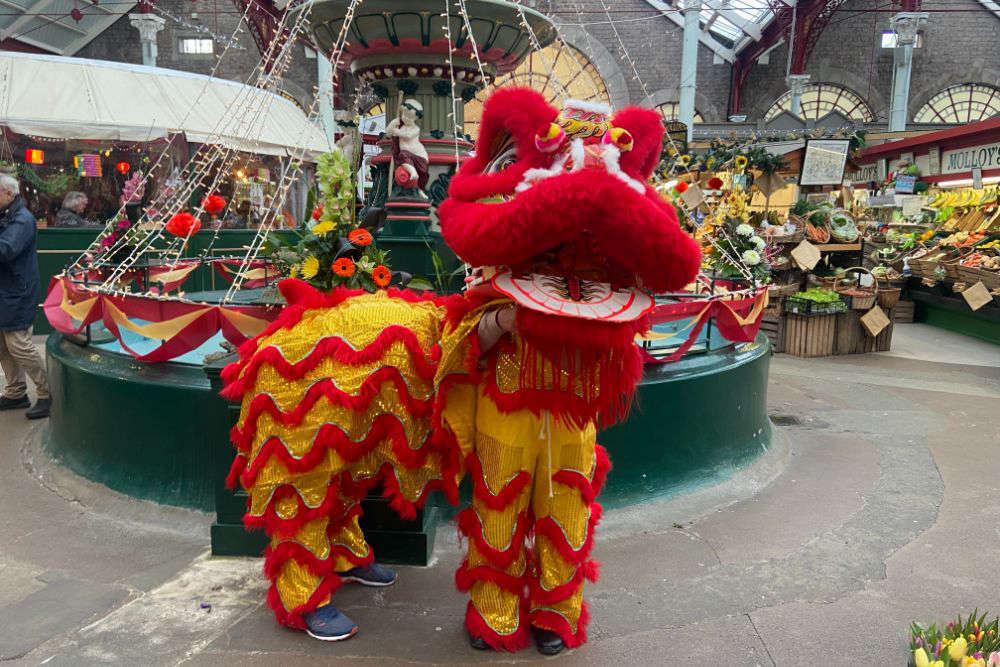 Islanders are invited to the market to introduce the Year of the Rabbit.
Today marks the start of the first ever Lunar New Year celebrations in Jersey.
People from across the island are being invited to join in on the traditional festival by watching lion and dragon dances in St. Helier's Central Market from 12 pm - 4 pm today (22 January).
There will also be a student choir and Cambodian dance as well as an Asian food festival.
Victoria Li, the main festival organiser, says it is a great chance for Islanders to understand the importance of the Lunar New Year to the 1.5 billion.
"We will also encourage children and their parents to discover more by giving them 'passports' to the different events which are happening."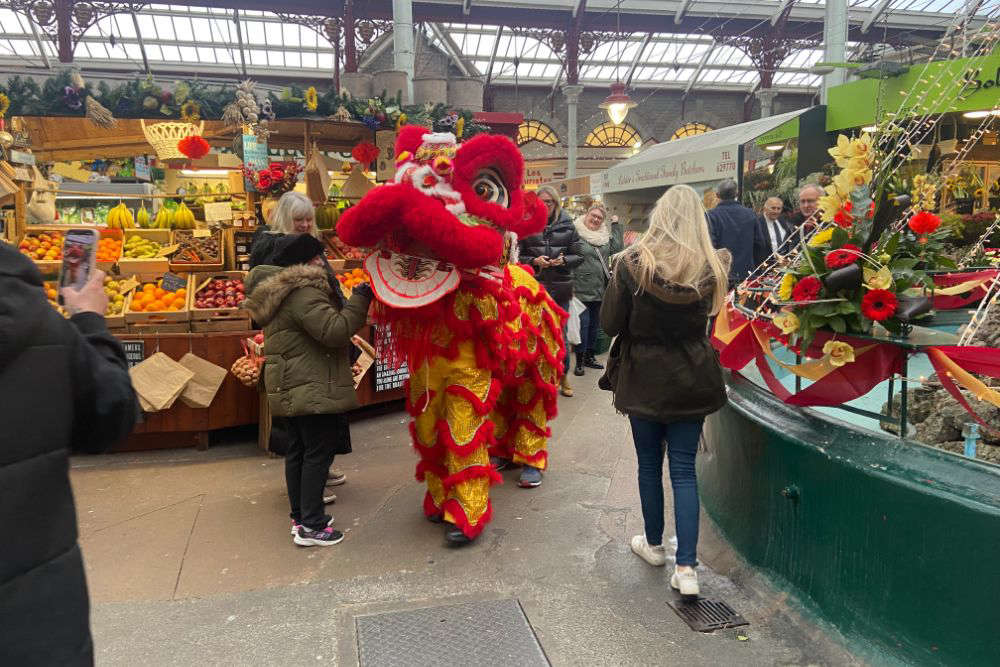 Islanders will also be able to try a wide range of Asian food at the Tasty Asia Food Market made by local vendors today and 29 January running from 12 pm to 4 pm.
The library is holding several events to celebrate and educate:
"Chinese in the UK" Exhibition from British Library: 9 January to 25 February - all day;
Children's Lunar New Year Art workshop with Kelly Eastwood: 28 January from 10 am to 12 pm;
Tea Demonstration by Hautlieu School: 28 January from 2 pm to 3 pm;
Photography Exhibition "Our Festival" from the Chinese National Museum of Ethnology: 23 January to 25 January - all day;
Culture Talk with Layla Arthur and Dr Karlis Rokpelnis: 27 January at 12 pm.
Other events will consist of:
Tai Chi Practice at Church House: 22 January from 10 am to 11 am;
Dumpling Making Workshop at Awabi (sold out): 23 January from 6 pm to 8 pm;
Paper making workshop with Layla Arthur: 28 January from 10 am to 4 pm;
Table Tennis Open Day at St Clement Sports Centre: 29 January from 1pm to 4pm;
Traditional Chinese Dance and Riddle Activities at St Helier Parish Hall: 5 February from 12 pm to 4 pm.