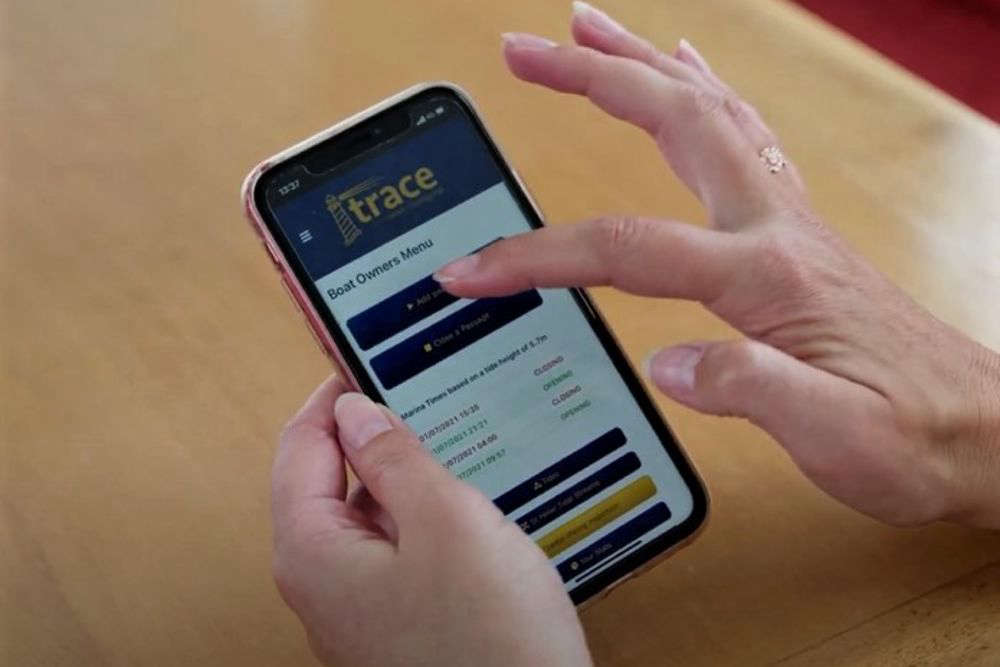 A new app has been launched to help Jersey Coastguard keep track of people using local waters.
The 'Trace' system is designed to help anyone from boatowners to kayakers, paddle boarders and sea swimmers let someone know their whereabouts.
It is designed to be an alternative to calling over VHF radio for mariners, but aimed at others heading out to sea who wouldn't normally have a marine radio.
The web app asks for some details about a planned journey like where they're going, how many passengers they are with, and when they expect to be back.
Ports of Jersey video promoting the Trace app
Jersey Coastguard says it will still be accepting VHF radio calls 24/7, but the new service may help during busy times when lots of vessels may be trying to use the radio at once.
Andrew Scott-Miller says it'll give the Coastguard 'a much better view of safety' and help identify potential incidents when people might be in trouble at sea:
"A lot of people currently call up on the radio when they're going out on their boats, but that can get quite busy at times if you've got 20-30 boats wanting to leave the marina at the same time.
"By doing it on the app, it just makes the process easier, especially for people with stand-up paddleboards or kayaks who wouldn't normally carry a radio and may not feel they want to ring us up just to let us know they're heading out for just 15-20 minutes."
He adds that, unlike other similar services, the app doesn't use any real-time location tracking - helping to increase battery life and reduce roaming charges if in French waters.
The Trace app can be used from any internet-connected device here.