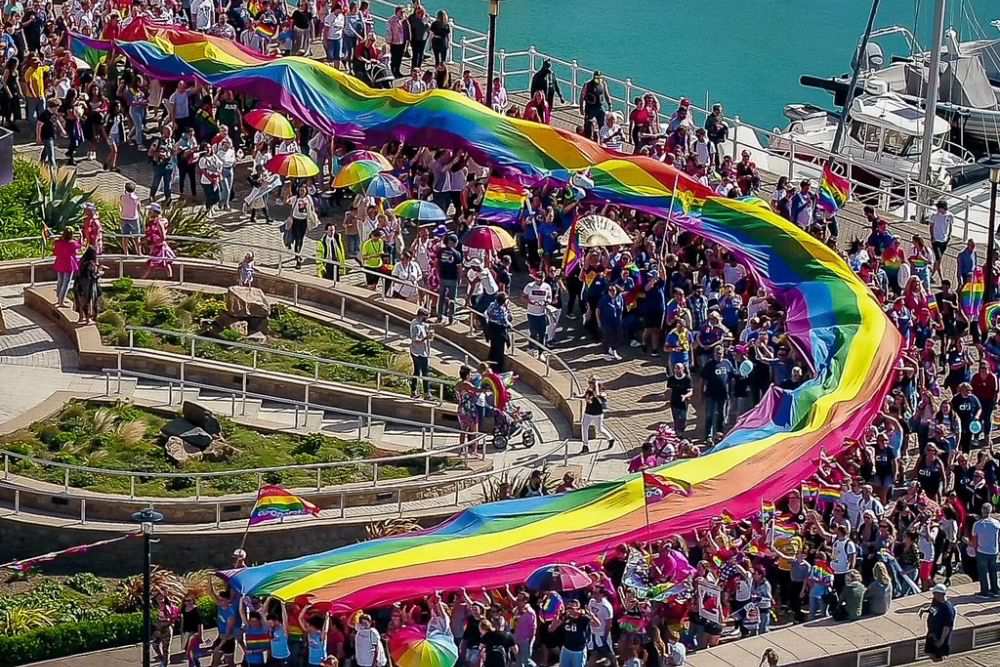 Jersey will host Channel Islands Pride on 21 August.
The parade will travel through town with live music and street performances. It will stop at the Pride Village at Les Jardins de la Mer.
There will be a main stage, family zone, food village, a silent disco and other activities.
An exhibition section, community stage, and health and community zone are also planned for the 2021 festival. It is free to attend.
The show will also be streamed online and people in Guernsey will be able to watch on a large screen.
"We're thrilled to be back in Jersey and we're planning to put on a Pride that is bigger and better than the one in 2019, while still retaining the inclusive, community atmosphere the event is known for.
"Pride is part of that carnival atmosphere that makes the Island so special in the summer. It will sit alongside events like the Battle of Flowers and Island music festivals, to make this summer one to remember.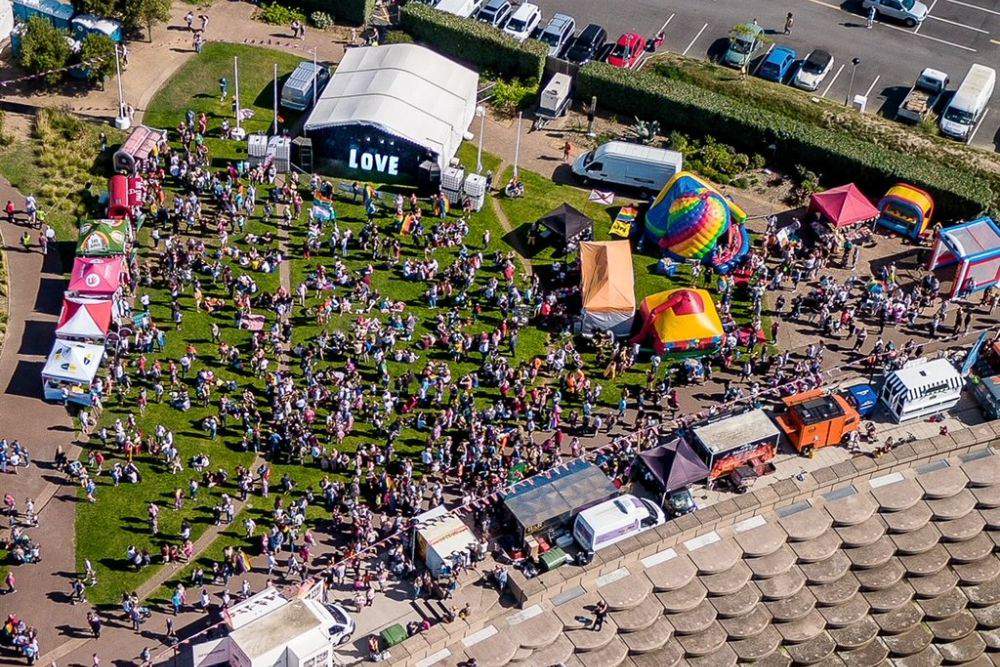 "We also hope that Pride attracts a new LGBTQ audience to Jersey, and that they will recognise all that makes the Island so special. We'll be working with travel operators and hoteliers to ensure that visitors from Guernsey, the UK and further afield return home with wonderful reports of our festival, our Island and our community.
"We're working closely with community organisations, including the Bailiff's Chambers, SOJDC, and Honorary Police to make sure that this Pride is both spectacular and safe. We hope to have more details to announce soon." - Channel Islands Pride spokesperson.
Last year's event took place in Guernsey and was the only one to take place in the British Isles because of the coronavirus pandemic.