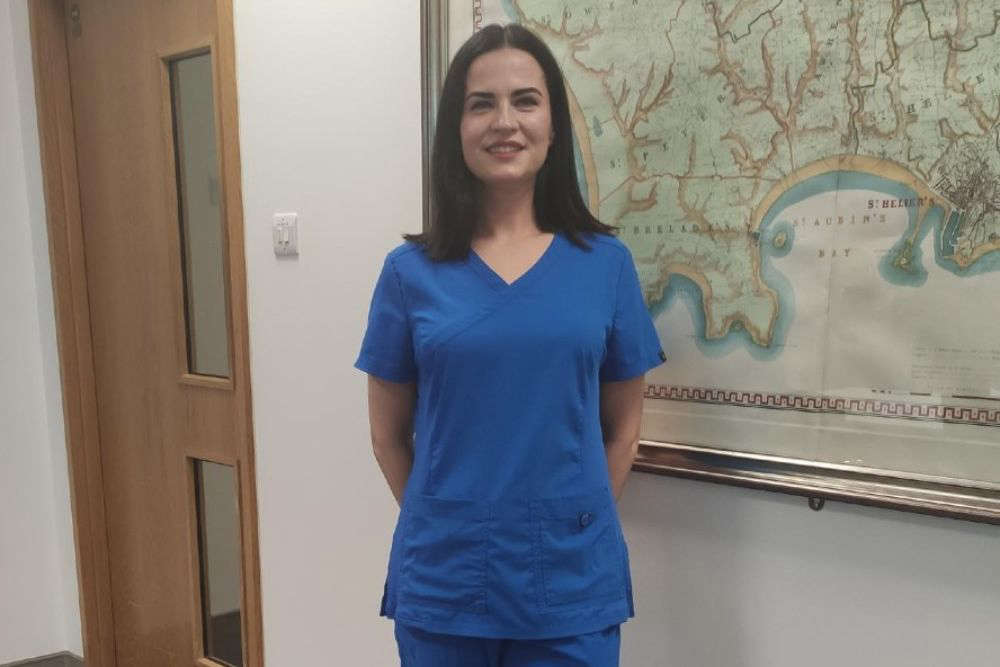 Staff Nurse Lorraine McCauley has received a Rising Star Award from the British Dermatological Group.
A Jersey dermatology nurse is one of seven in the British Isles who have been given a Rising Star Award, and has been invited to a world-renowned conference as part of the prize.
The award recognises nurses who have just started their careers who are displaying excellence, innovation or a focus on patient-centred care.
Staff Nurse Lorraine McCauley says she is looking forward to networking with world-class dermatologists and learning about new treatments and all the latest technologies.
"I'm still in shock. I can't believe that I have been given this opportunity to attend the World Congress in Dermatology. This will be an experience of a lifetime and I'm so grateful."
🔬 Check out our recent post and download the first announcement at https://t.co/7iVwy0BfWm for more information.

We can't wait to see you all in Singapore!
Early registration is extended until 24th November 2022. #WCD2023Singapore #skinhealth4theworld #ildsderm @ILDSDerm pic.twitter.com/LKrdE2BZWA

— WCD2023Singapore (@wcd2023sg) November 16, 2022
Lorraine will be travelling to Singapore in July 2023 to attend the event, which is one of the largest international dermatological conferences. The last one took place in Milan in 2019.
The World Congress in Dermatology gives specialists the platform to showcase new knowledge, exchange clinical experiences and scientific research, as well as acting as a networking event.
Congratulations👏to Staff Nurse Lorraine McCauley from the Hospital's Dermatology Department who is among just seven in the British Isles to have been recognised with a national Rising Star award by @_BDNG. She will attend the World Congress of Dermatology as part of her prize pic.twitter.com/askoT92vDF

— Jersey Gov Health & Community Services (@GovJsyHCS) November 16, 2022
When Lorraine was in her mid-thirties, she decided she no longer wanted to be a beauty therapist, and wanted to change careers. That involved completing a GSCE mathematics course and an access course.
The award-winning nurse's mentor, Rhea Butler, a Dermatology Clinical Nurse Specialist, nominated her for the dermatologist award.
"Lorraine is a diligent and hardworking professional, who welcomes the opportunity for learning and development.
The opportunity for her to attend congress is a fantastic opportunity for her learning and networking, and will prove invaluable throughout her career in dermatology."